Two years ago I started my scuba adventure right here at Blue Grotto. It was the first Florida freshwater spring I had ever been to; my introduction to the true outdoor beauty Florida has to offer. I've recently gone back to support a friend that got certified and I'm happy to report that Blue Grotto Dive Resort is better then ever! It's located just about an hour and half from Orlando (heading north towards Ocala). Under new management and with all the renovations complete, cabins are available for rental nightly or weekly so you can plan your weekend accordingly and bring the family or come with a group of dive buddies to explore this beautiful freshwater spring.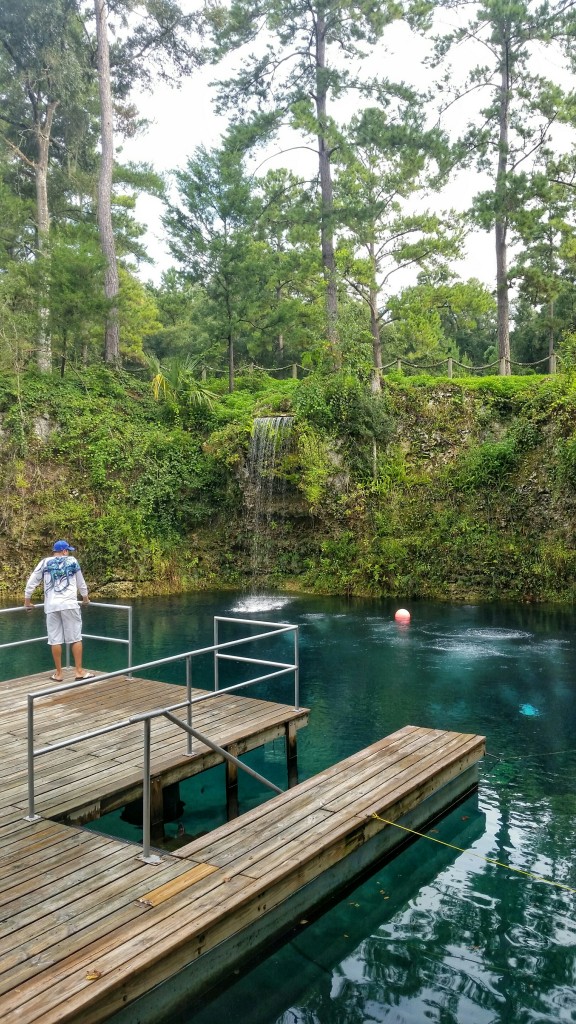 The facilities include pavilions set up with picnic tables, rods and hangers for BC's, wetsuits and whatever else might need hanging and grills are found throughout. The restrooms have showers and a big tub style sink up front for you to rinse out all your gear if needed. There is a pool for training and an onsite dive school certifying in both SSI and PADI. (Pavilions can be reserved ahead of time for large groups of divers or classes). And just in case you drive out there and realize you forgot a crucial piece of gear (My husband and I forgot our BC weights! Total amateur move), they have a full rental shop including Nitrox.
Blue Grotto is great for beginners and seasoned divers alike. Snorkelers are welcomed along with a diver only. The open layout is easily accessible and you can park your car right next to any available pavilion to set up your gear. Once you are all set, head down onto the huge spacious new deck where you can get into the water by stairs or jump right in "giant stride" style. Just watch for other divers coming up of course, nobody likes getting kicked in the head. Don't be that guy. A lot of cool orange & white coy fish congregate under the deck so be sure to take a peek. And if you're lucky, "Virgil", the resident turtle might come out and say hello! She gets very curious and friendly sometimes so have those GoPros on and ready for some action!
Deeper below the surface you can explore the natural beauty of the rock formations and since the grotto reaches a max depth of 100ft, it's also a good spot to get your Deep Water certification. The scenery above water is just as beautiful. So pack a picnic and enjoy it after your dive. I'm always famished after a couple of good dives myself!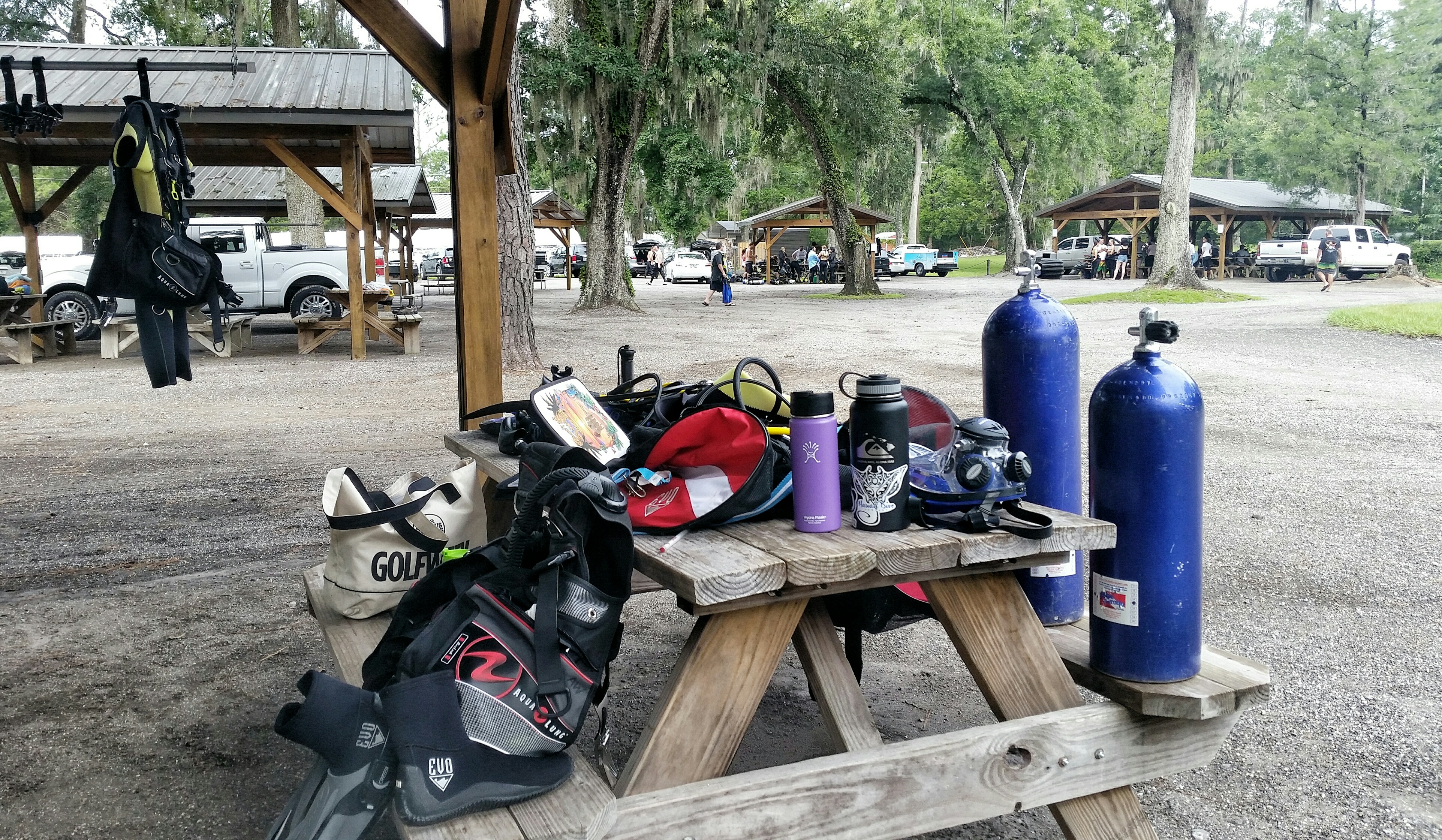 Good to know:   www.divebluegrotto.com
Open 7 days a week / 8am -5pm     Night dives 6pm-9pm (by appointment)
Address: 3852 N.E. 172nd Court, Williston, FL 32696     Phone: (352) 5285770
Divers $40 a day
Snorkelers $5 and Bubble watchers $3 (must be accompanied by a diver)
Camping: $10 per tent     RV: $20 night
Cabins: start at $60 per night and go up to $130 for a private cabin which sleeps up to 6ppl. If you're staying for a week, the nightly rate drops down.
(Visited 1 times, 1 visits today)