Every city has its urban park. New York has Central Park; Dublin has St. Stephens Park; Chicago is known as The City in a Garden and Paris has Champ de Mars (Field of Mars, where the Eiffel Tower is located). Orlando has Lake Eola, in the heart of downtown, a symbol of the city and a wonderful spot to spend the day with the family, friends or a loved one. I love spending a lazy afternoon at Lake Eola any day of the week. Sometimes the hubby and I take the dogs for a stroll and other times I enjoy "yoga in the park", nothing like exercise in a beautiful outdoors setting.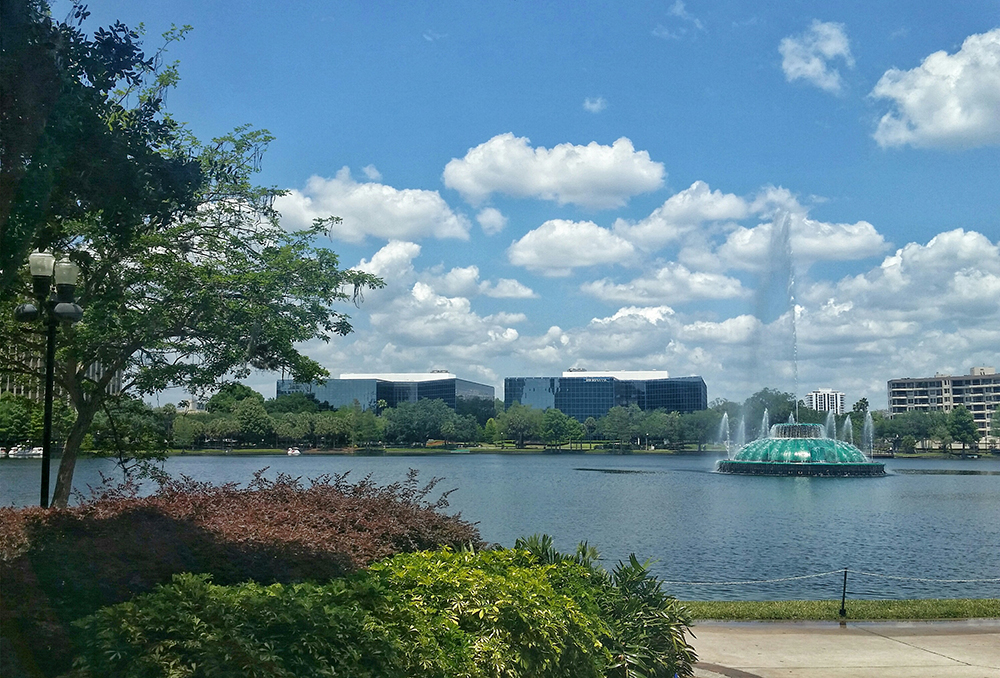 PARK HISTORY:
In 1883 a wealthy hotelier named Jacob Summerlin, donated a tract of land to create a park for the city. It was named Eola after a lady that Mr. Summerlin's sons both knew. Almost a decade later, it was officially debuted a park in 1892 with the iconic fountain installed in 1912. And guess what? The lake is actually a sinkhole! How typically Florida right? and I bet most of you locals didn't know that. Lake Eola is home to a Walt Disney Amphitheater in the west side and on the east side, you'll find a lovely Chinese Pagoda and a children's playground.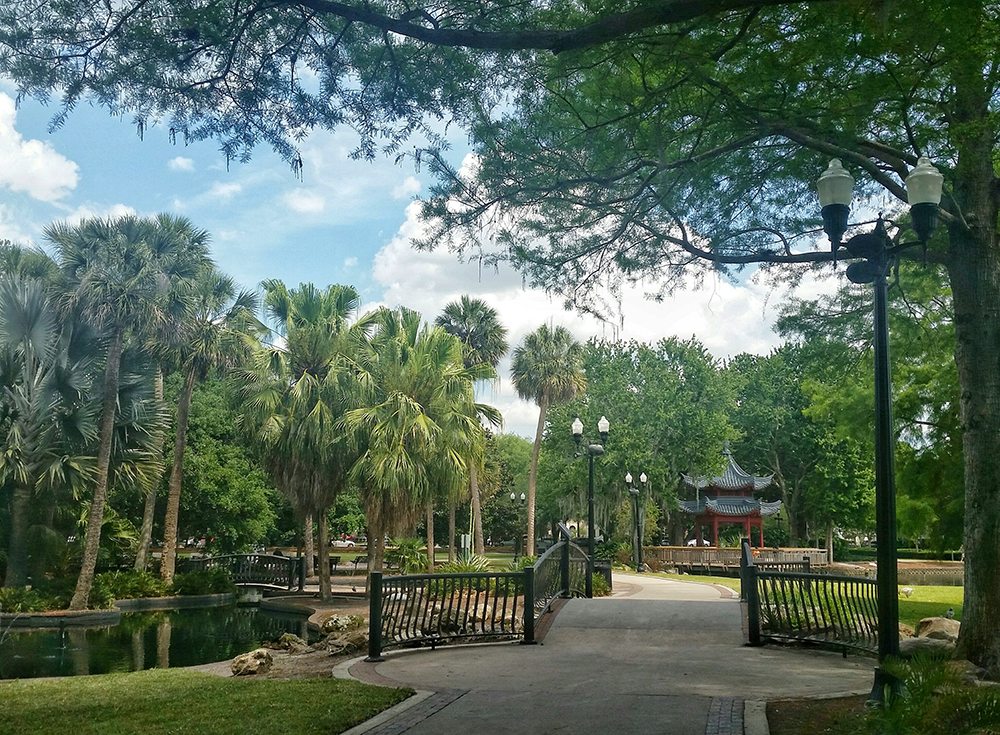 Here's a little video of my friend and I walking around the park.
FUN THINGS TO DO:
Exercise or Eat:
Many locals that reside in or near the downtown area, use Lake Eola Park to exercise; whether it's for jogging, running or walking your dog. On Sunday you can join a morning yoga class in the park (just a $5 donation) which is a lot of fun! There are a few restaurants in the perimeter such as World of Beer, Relax Grill near the amphitheater, Panera Bread and many more.
Eola Sunday Market:
Every Sunday you can enjoy the local farmer's market from 10am – 4pm and shop a variety of crafts, produce, food trucks and more. Located on the Southeast corner of the park, closest to World of Beer Bar.
Feed the beautiful lake swans:
I've live in Orlando, Florida for the past 24 years and had never fed the swans in the lake! Pay just 25 cents and you get a handful of swan food from what looks like an old fashioned candy dispenser. Then sit on the ledge by the lake, throw a little food towards the swans and they will swim right up to you and eat it off your hands. It was so much fun! I don't have kids myself but I think this would be such a fun activity day for kids of all ages as the park also has a playground. Now if you have dogs like me, you might not want to get this close to the swans; I did that once with my Akita and let's just say they didn't get along very well, lesson learned. (No dogs or swans were harmed in the process).
Go on a Swan Ride!
If you want to step it up a notch and go all out, you can rent out one of the swan shaped paddle boats for a ride around Lake Eola. The dock is located across from Relax Grill and rental is $15 per half hour. Each boat fits up to 5 people so the whole family can ride together; or if you're in the mood for a little romance, how about a couples ride into the sunset?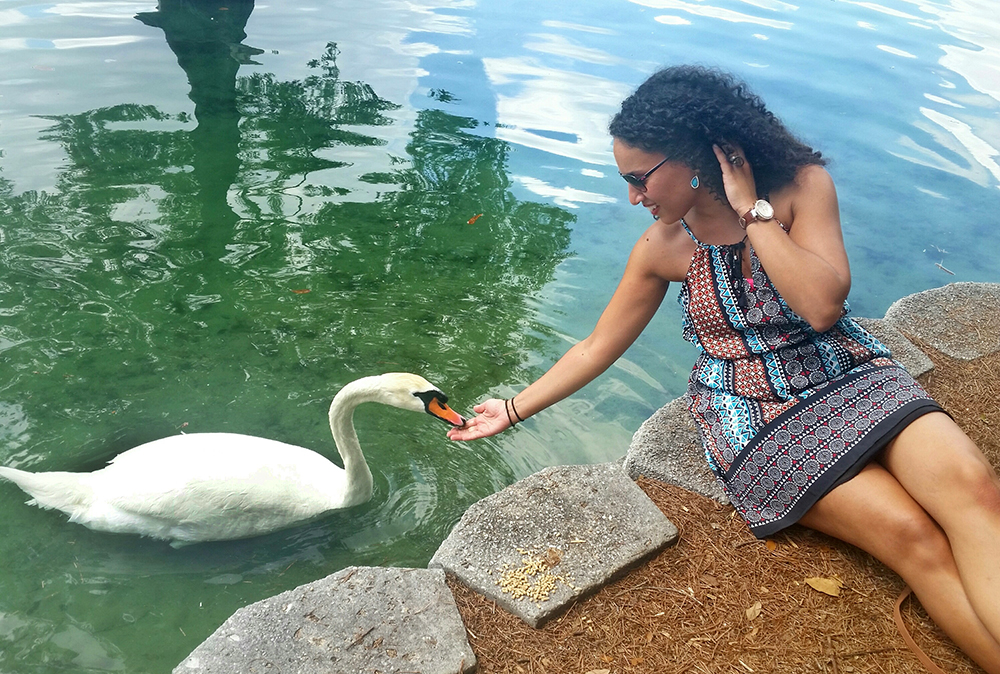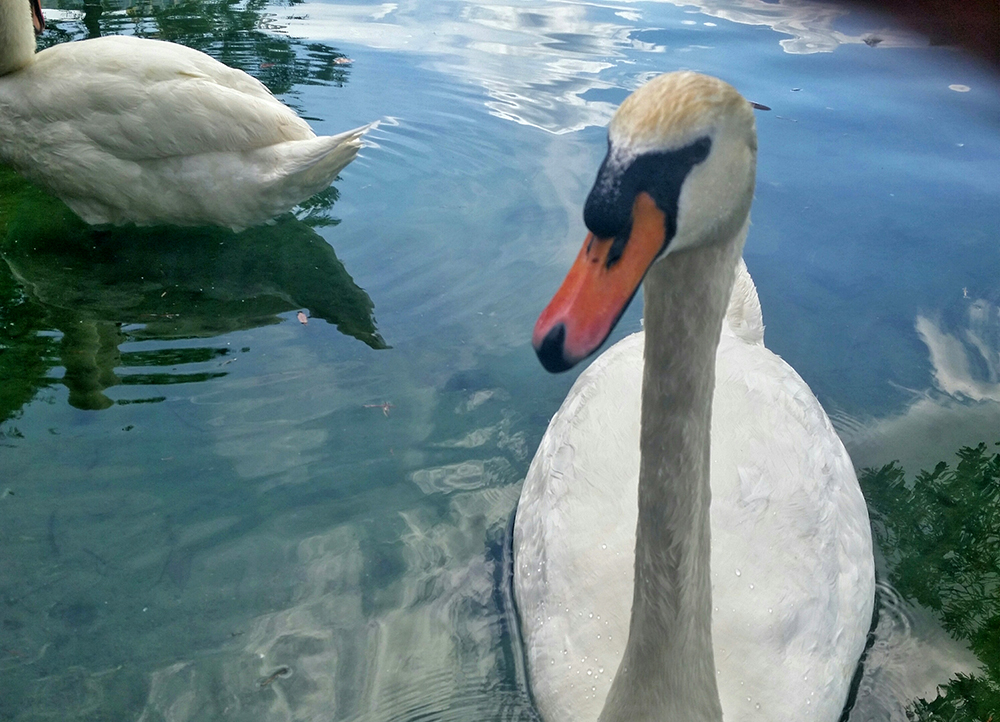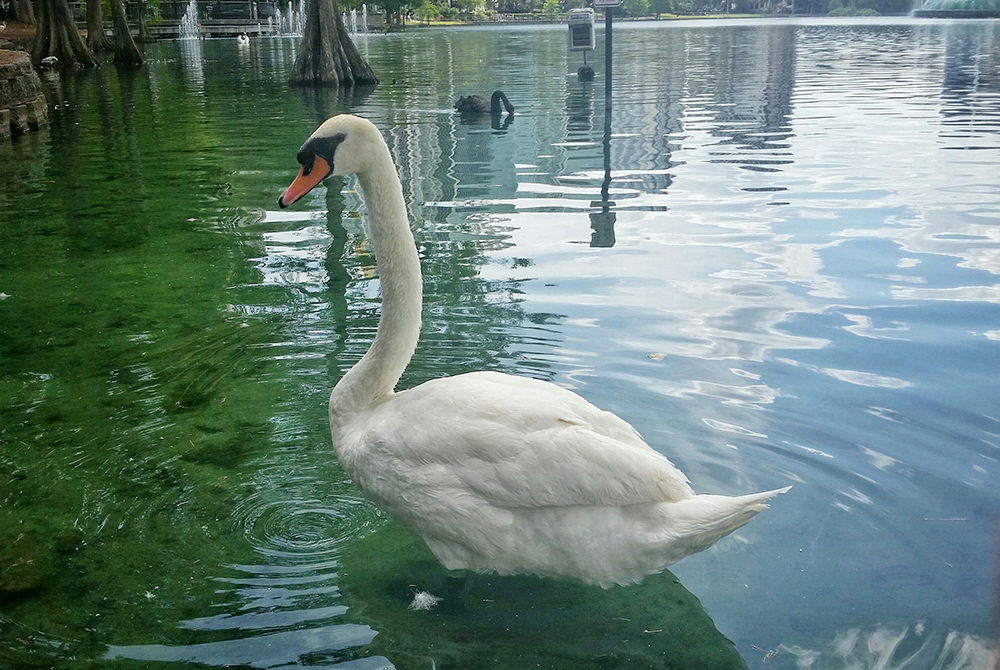 When we explore our own city more, we appreciate it more too. So if you're visiting Orlando for a few days or a couple of weeks, be sure to take an afternoon to enjoy this beautiful local park and give yourself a break from all the theme park and shopping frenzy. Have you ever been to Lake Eola on your visits to Orlando? What did you do?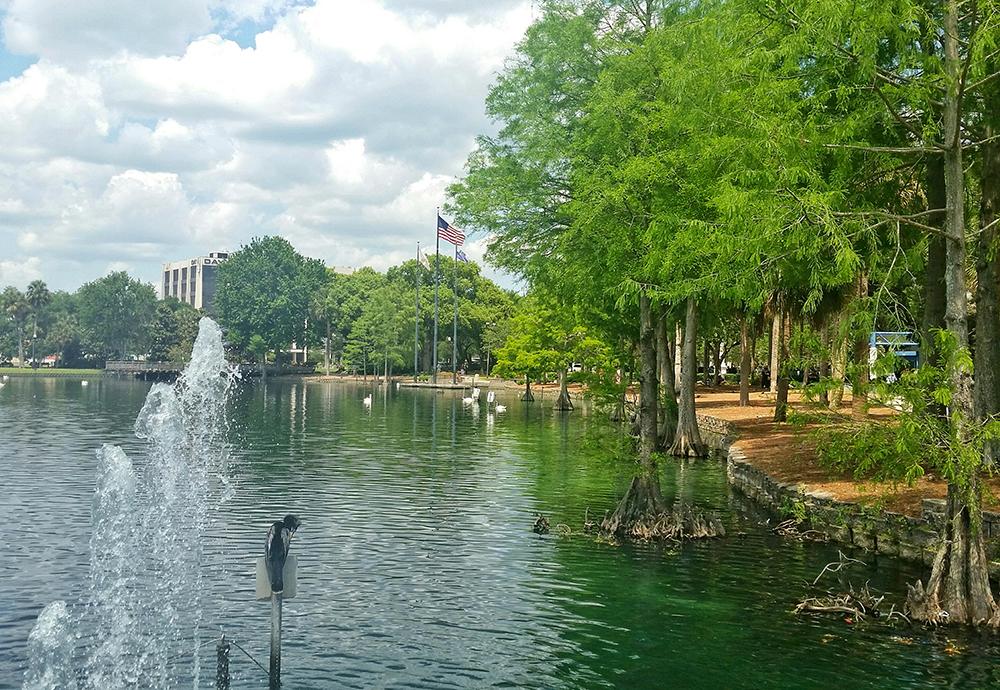 (Visited 5 times, 1 visits today)