Visiting Iceland in late November, I was delighted to find the city already decorated with Christmas lights, bells, trees and stars. And once the snow flakes covered the city like a soft white blanket, it really made the feeling of the holidays come alive and I embraced it with open arms since I didn't grow up around snow. As a kid, I had only seen a white Christmas in movies, and so I was determined to have my "movie" Christmas this year and Reykjavík was a perfect fit!
I was pleasantly surprised to find out how urban Reykjavik was. I guess I had this misconception in my head that it would be a more rural kind of capital. But this city has a creative pulse with great architecture, art, lively music and some pretty awesome bars and coffee shops. The official language is Icelandic, but just about everyone we came across spoke English, and thank goodness, because Icelandic is a very hard language. I just couldn't grasp any of it, and I'm a polyglot! Maybe I got cocky and assumed it would be easy, well lesson learned and ego humbled.
Here are 8 cool things to see while strolling around Reykjavík
1. Hallgrímskirkja Church – A national monument and another fantastic piece of architecture. It's worth paying the small fee to go up the church tower; which at 73 meters (239 ft) high, gives you a lovely view of the city looking down Skólavördurstígur street. I was admiring the view and forgot all about the tower bell, until it rang loudly and scared the crap out of me. Also, get there early to avoid the long line for the tower.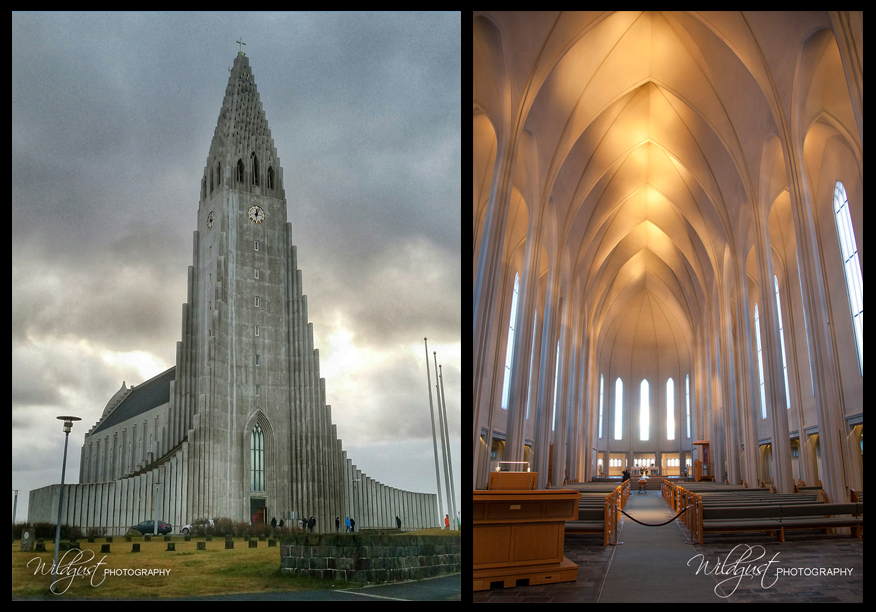 2. Skólavördustígur & Laugavegur – Strolling these main streets in the city center, you'll find many shops, galleries, restaurants and cool bars. Almost every bar has happy hour from 4-6pm or 5-7pm, so plan your drinking accordingly! Dillon had a great whiskey selection and the Lebowski Bar had music, drinks and a irreverently cool vibe you are sure to enjoy! And did I mention all the awesome street art decorating the city?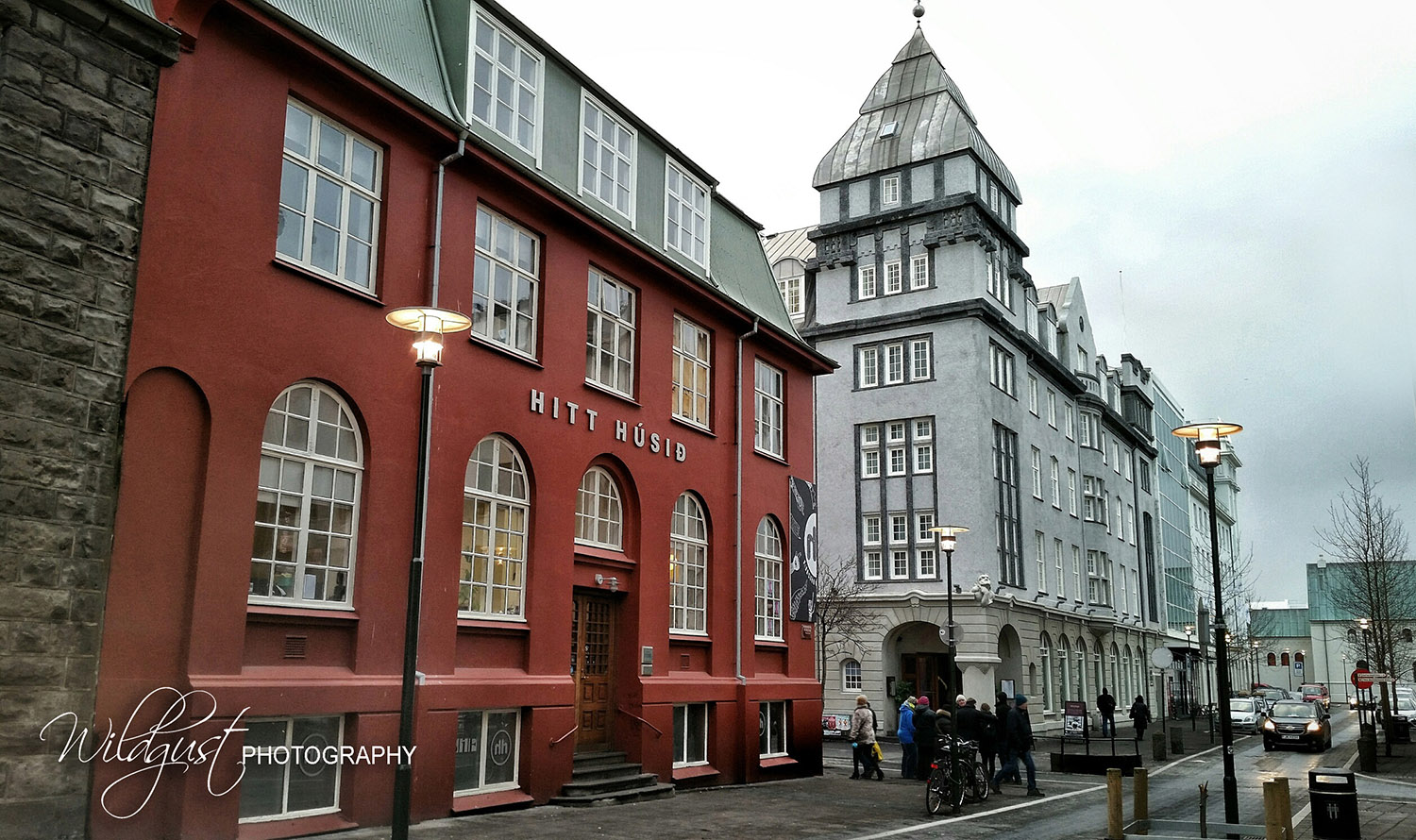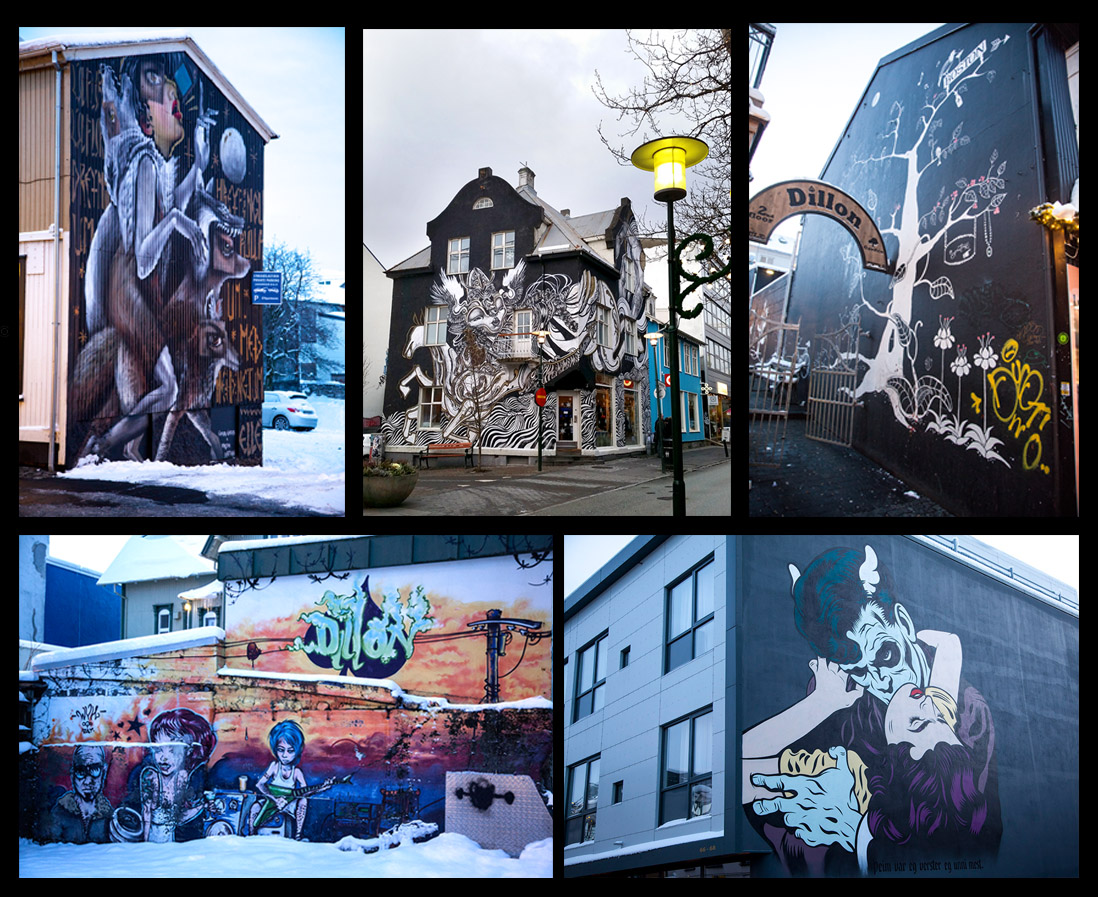 3. Sun Voyager – Resembling the skeleton of a viking ship, according to the artist, Jón Gunnar Árnason, the sculpture is a "dreamboat, an ode to the sun." Located within walking distance (10 min) from the Harpa Hall, it's a perfect photo opportunity specially with the bay and mountains as a backdrop.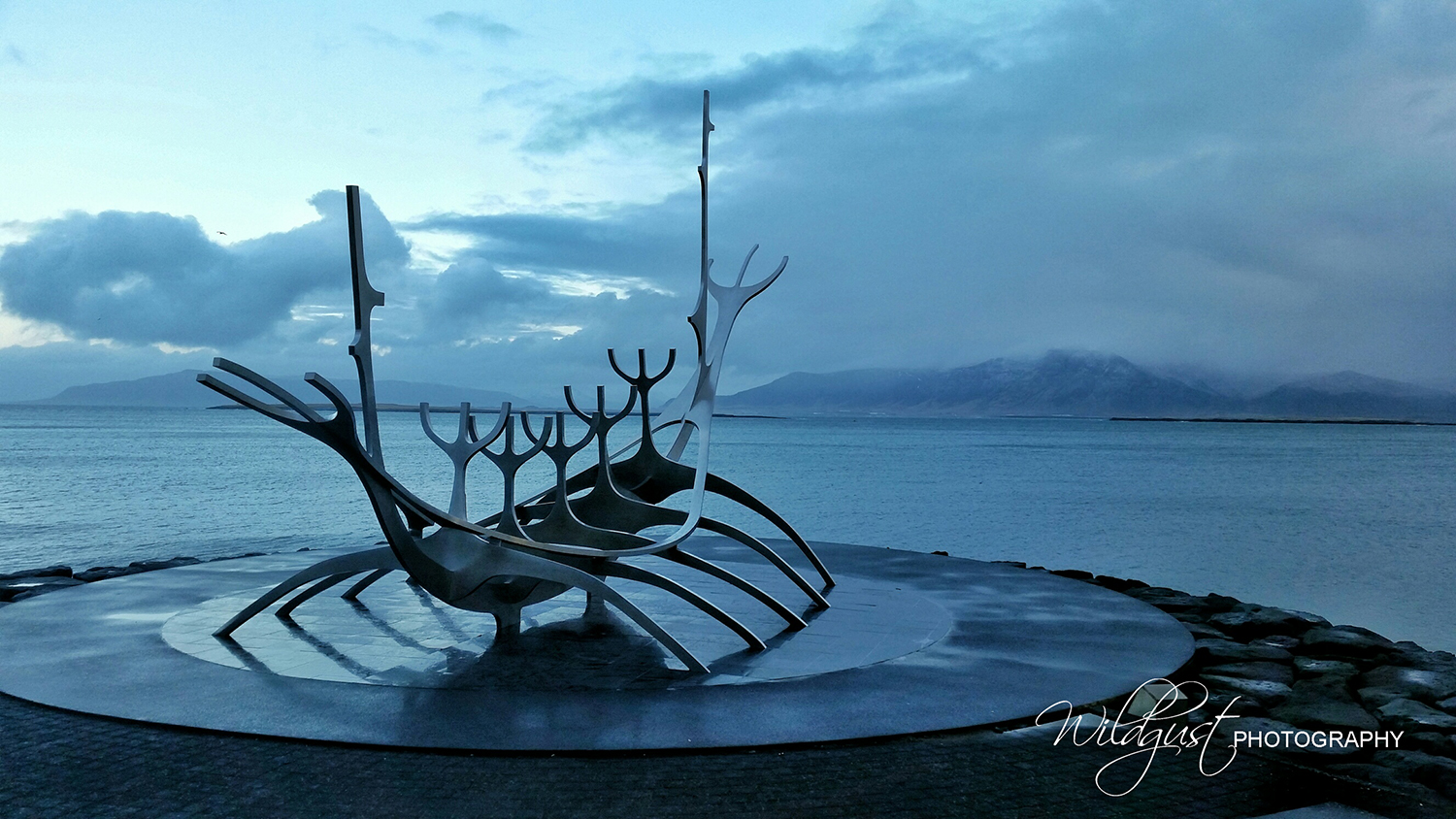 4. Harpa Concert Hall – "A heart of glass, full of culture" really is the perfect description for this modern edifice made from steel and glass panels that light up in a rainbow of colors. This concert hall and conference center is home to the Icelandic Symphony Orchestra and Opera. You'll definitely want to stroll by at night to see the facade lit up.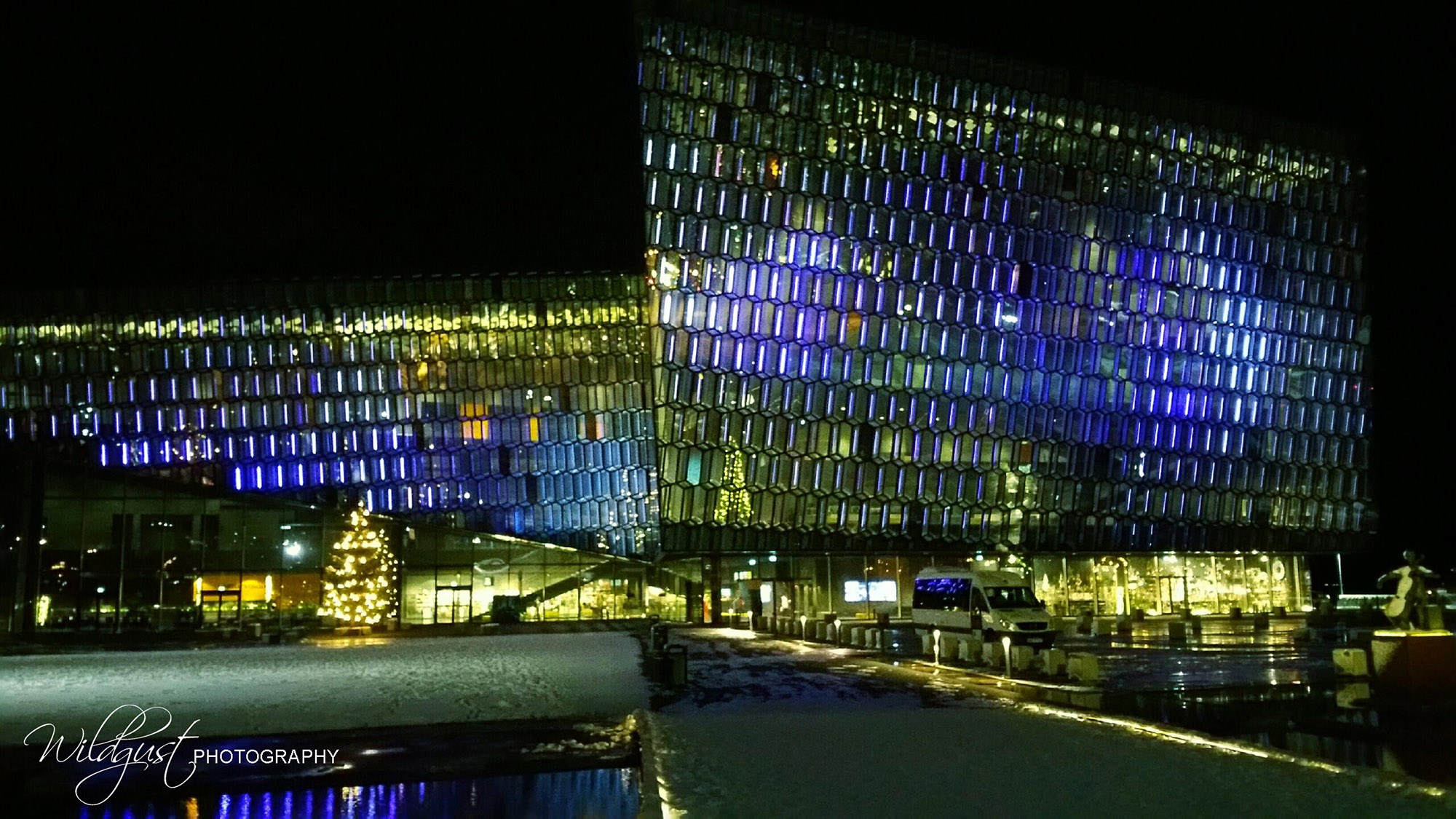 5. National Museum of Iceland – A complete curation of Iceland's heritage and history, from settlement to modern day, definitely worth a visit. General Admission: 1500 ISK ($11.58). Seniors, disabled and students: 750 ISK ($5.79) Check museum site for hours.
6. Perlan Building – This futuristic looking building is composed of six hot water storage tanks with 4 million liters in capacity each. In 1991 a glass dome was added and the Perlan opened to the public with a cafeteria, a revolving bar & restaurant and a few shops. The best part is the outside viewing deck, for fantastic panoramic photos of the city. And unless you're going to splurge and dine in, all you really need is 15 minutes in here.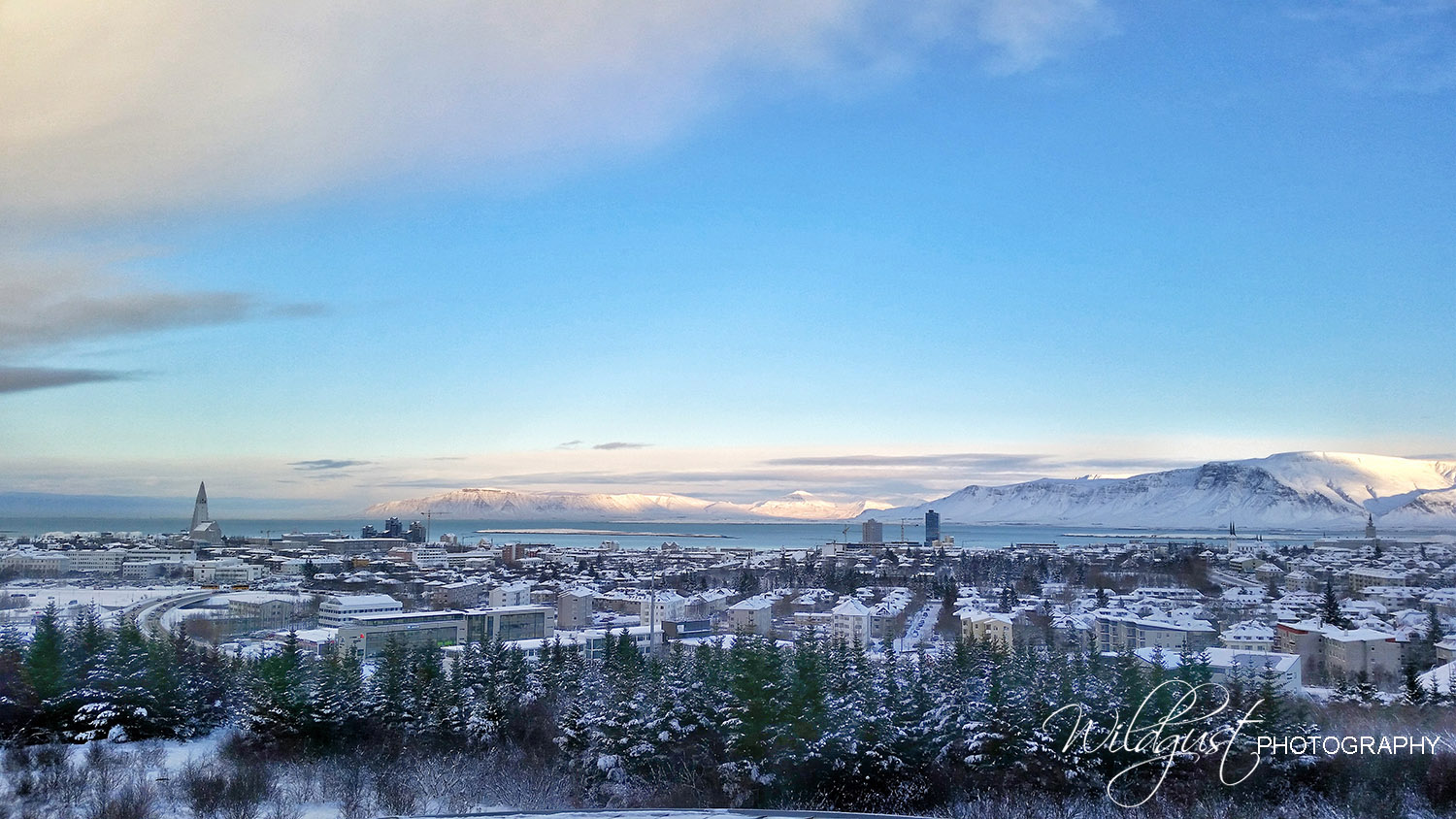 7. Kolaportid Flea Market – Boasting a variety of handmade crafts, trinkets and vintage finds. Located in the Old Harbor area and open every weekend.
8. Old Harbor – great for a stroll day or night. Full of restaurants serving up great seafood and old & new boats dotting the harbor. If you're here during the summer or spring book a whale watching tour!
What did I miss? What did you see or do in Reykjavík? Share and comment below!
If you plan on going to Reykjavik soon, download the GPS MyCity App LINK! 
http://www.gpsmycity.com/tours/8-cool-things-to-do-see-in-reykjavik,-iceland-1891.html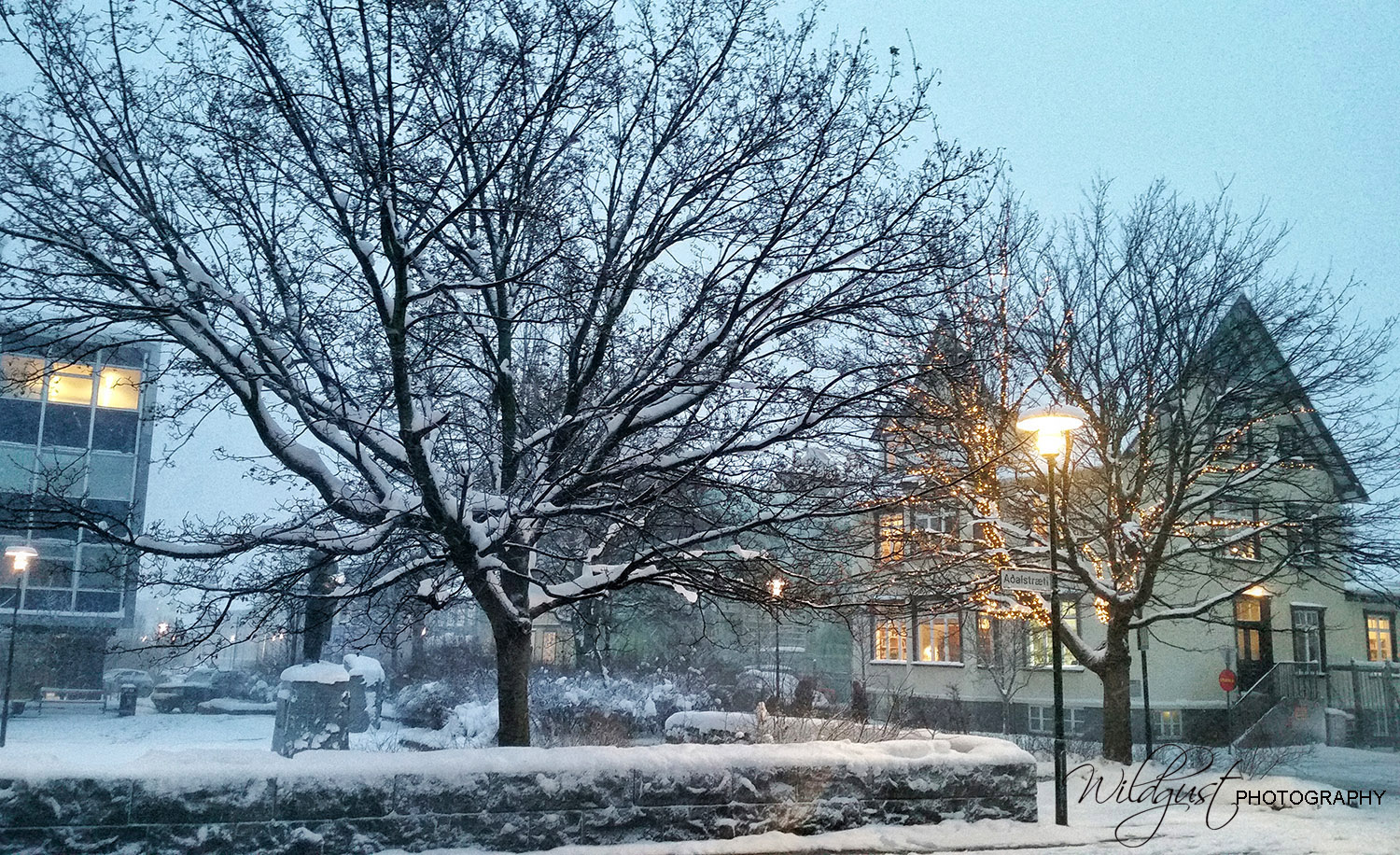 (Visited 46 times, 1 visits today)