PITSTOP AT VIÑALES MURAL & ROADSIDE BAR: 
TOBACCO FARM:
About 3 hours later, we arrived at our main destination, one of the many tobacco farms in the Viñales Valley. Right up front by the open air restaurant, a cigar master was rolling tobacco leaves into cigars of various sizes. After watching him at his craft for a bit, we proceeded to walk the field, said hello to some cute goats chilling in the shade and headed towards the drying house. The drying house is basically a small wooden building full to the ceiling of tobacco leaves that are hung to dry for 3 full months. Once the leaves are dry, a cigar expert will pick and choose the right combination of leaves for the rolling process. Inside the drying house one of the owners asked if we wanted to buy some cigars and pulled out cigar bundles of varying widths and lengths. Each bundle cost just $20 bucks! Perfect for gifts if you don't smoke or if you do, great way to reminisce about your Cuba trip once back home.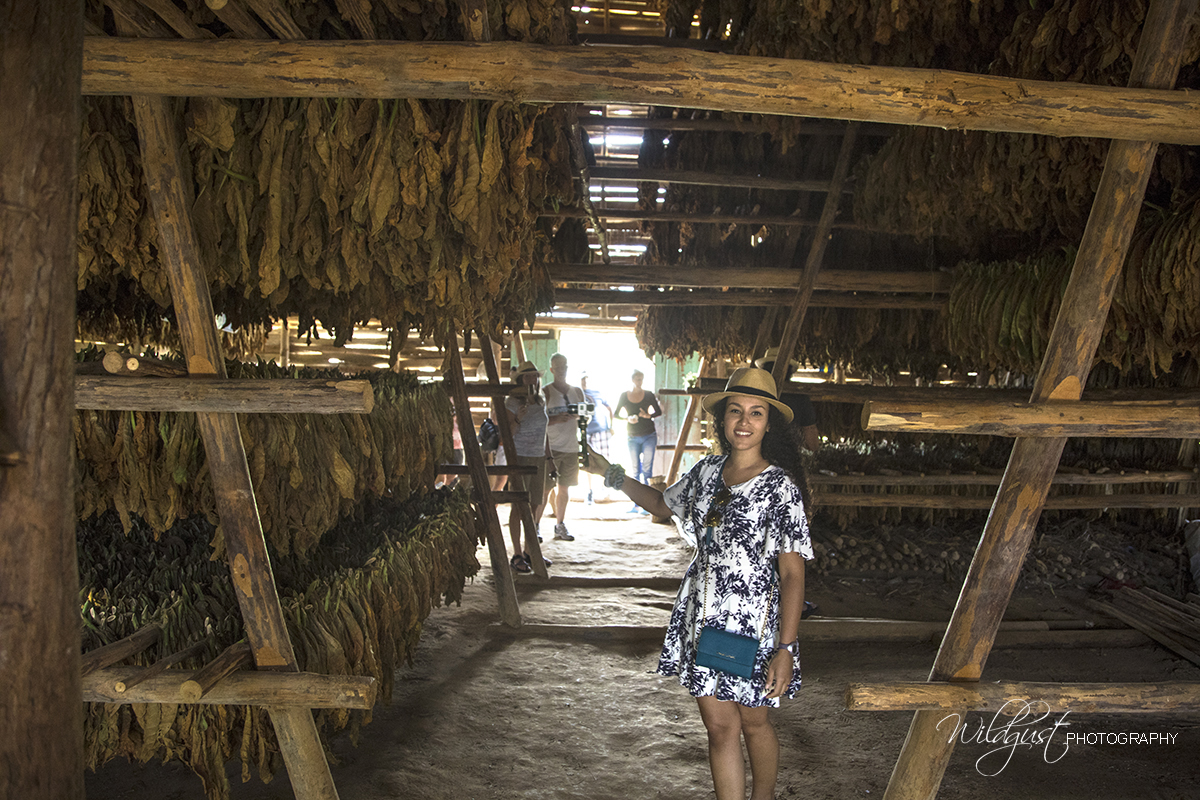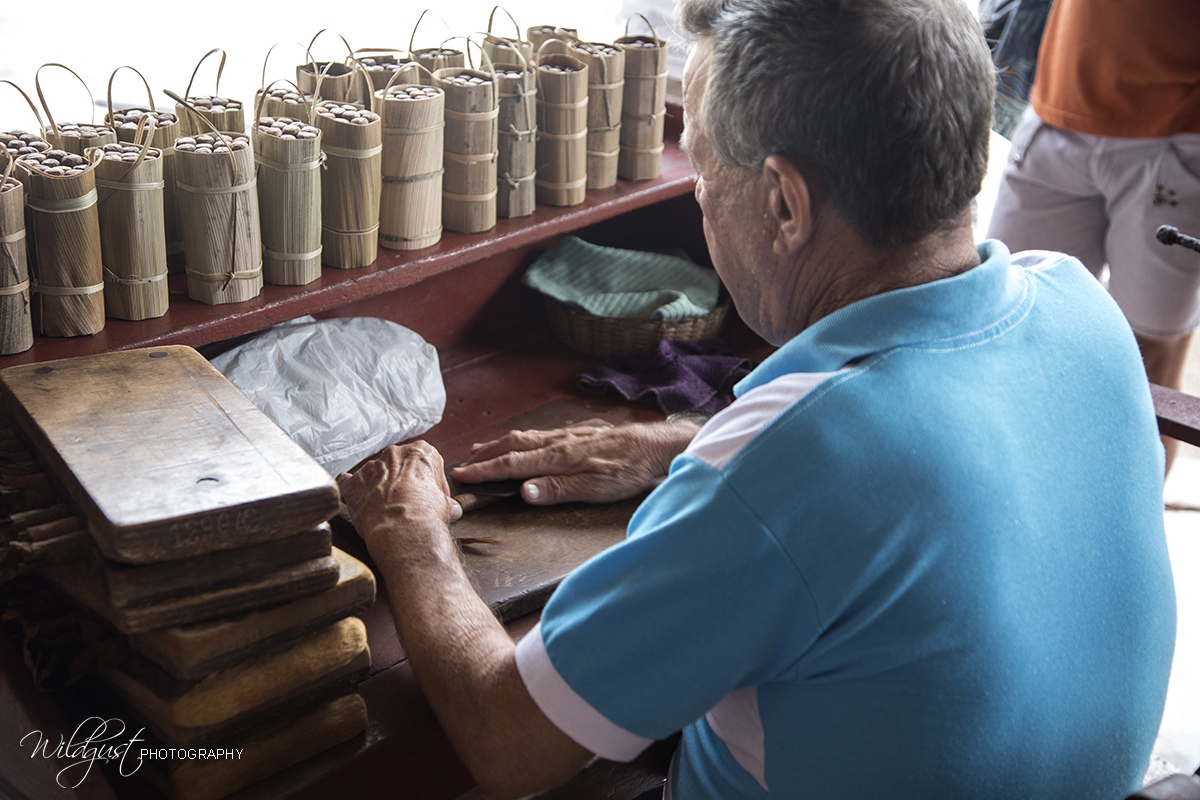 Great food and such a beautiful view
Viñales is located about 3 hours from Havana, Cuba and it's perfect for a day trip away from the city and into countryside simplicity. Wish we had stayed in Viñales for a few nights, but I guess that means we gotta plan another trip out to Cuba. 

(Visited 17 times, 1 visits today)