Reykjavik is the northern most capital in Europe and probably the greenest city in the world, as 100% of its electricity is derived from geothermal and hydrogen power. What's more impressive is that the conversion into green energy started back in 1907! Seems like the rest of the world has some catching up to do! With all that volcanic activity bubbling to the surface, it's only natural that Iceland is full of recreational geothermal pools where locals and tourists alike can relax in its warmth and enjoy the natural beauty. Blue Lagoon is definitely the most famous and one of the wonders of the world; so we had to experience it. I haven't written a diving article in a while and technically we didn't dive in the Blue Lagoon, but it is a great outdoor water activity, so it counts right? (Check out our video at the bottom of the post!)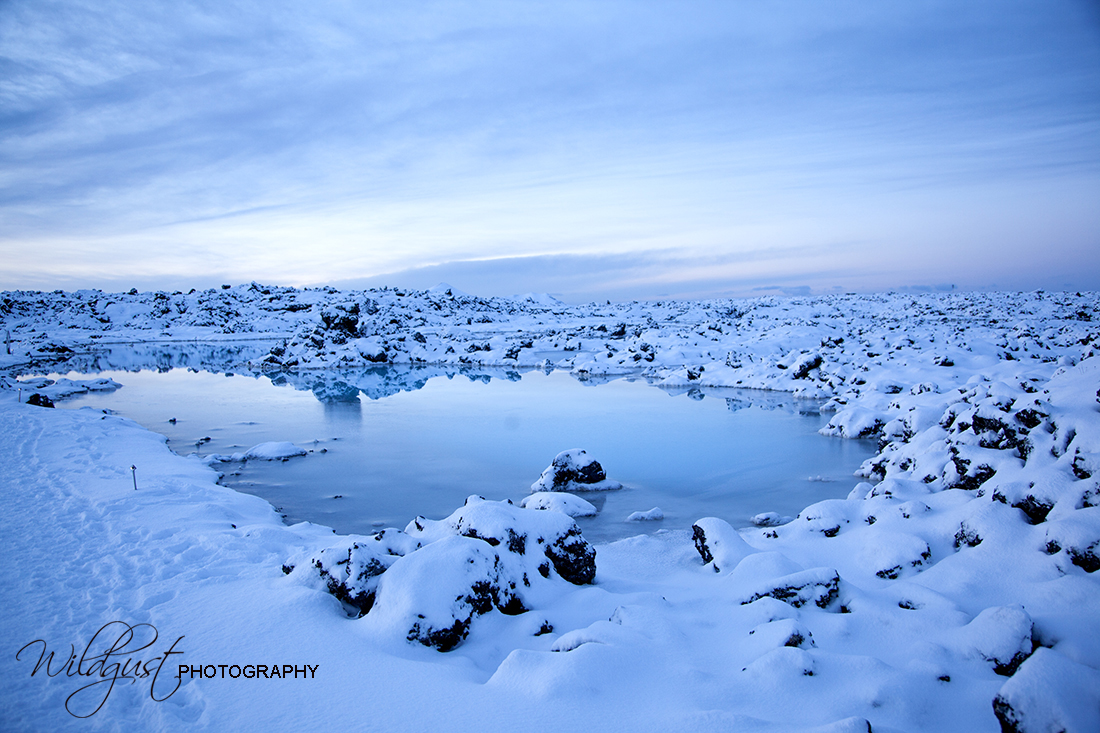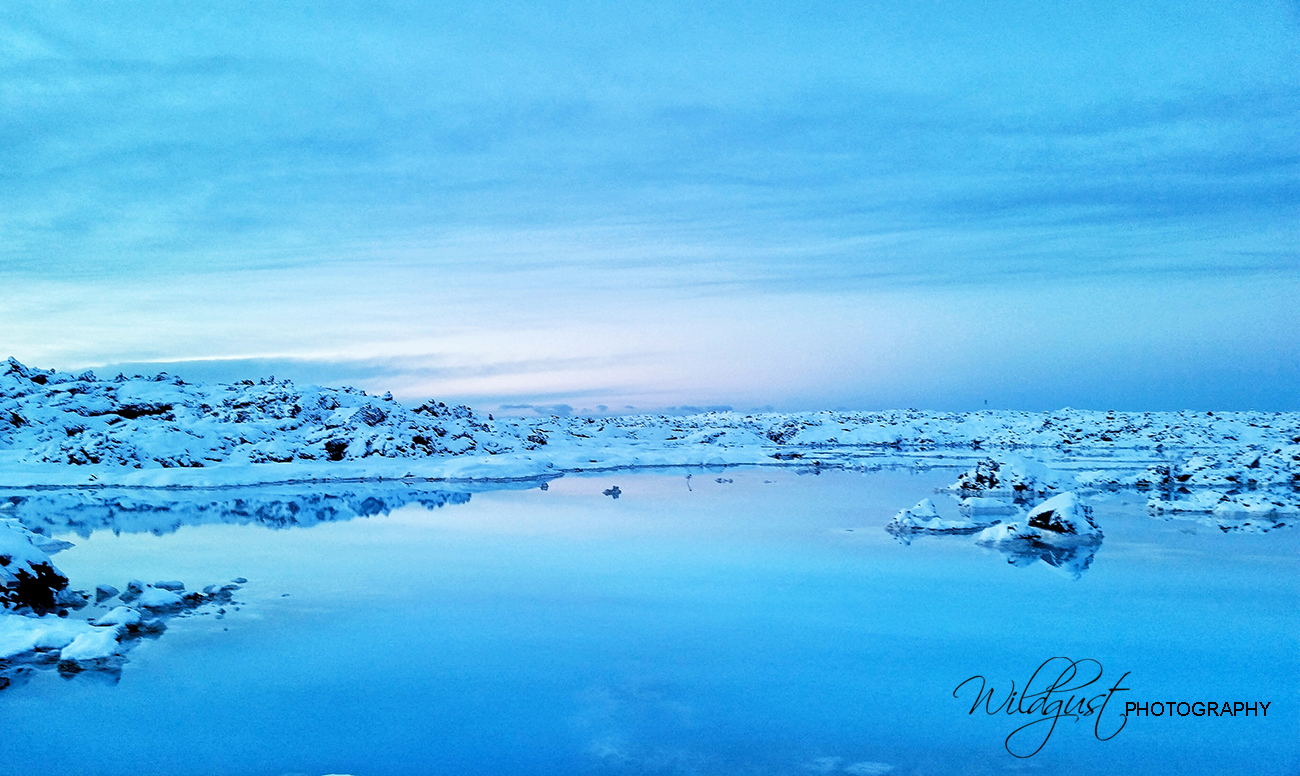 A BRIEF STORY OF THE BLUE LAGOON:
A nearby geothermal plant operation formed the Blue Lagoon back in 1976. One of its construction workers had very acute psoriasis and began to notice an improvement on his hands and arms; the parts of his body that regularly came in contact with the unique seawater. He began to bathe in the lagoon and in a few months, his psoriasis symptoms had disappeared. Since then, scientists have studied the water and concluded that its healing properties come from a concentration of silica, green algae and other minerals. Over the decades, Blue Lagoon has become innovative and developed a line of spa products and services that harness this natural gift from its geothermal waters.
  
THE EXPERIENCE:
You get a locker key and head into the locker room where you must shower before entering the Lagoon. Some of the showers are open and others have doors for privacy, so you just have to decide whether you want to let it all hang out or not. Be sure to soak your hair with the complimentary conditioner provided and tie it up, as the minerals in the lagoon's water will dry out your strands and it can also damage precious metals, so it's best to leave jewelry in your locker. We brought towels from our hotel and hence didn't need to pay for a towel rental. The locker "key" is actually a wrist band linked to your credit card; that way you can leave all your valuables locked away and still purchase drinks and in-water massages in the lagoon. How convenient is that?!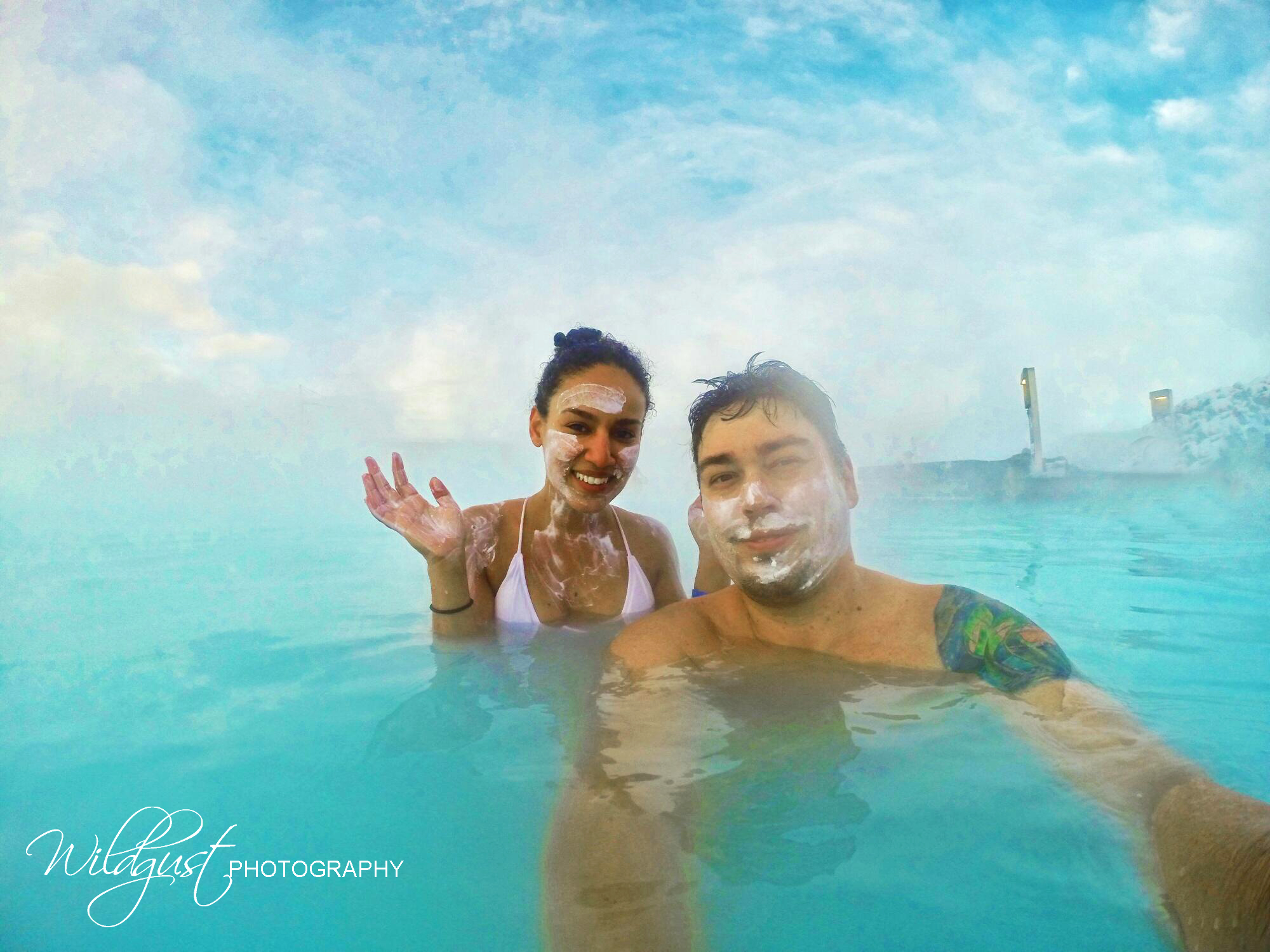 The water temperature is around 100 F (36-39 C) but it can vary as you move around the lagoon and the natural water flow replaces all the water in the lagoon every 40 hours. Buckets of silica mud are found on the edges of the lagoon where you can scoop up the silica and apply it to your skin for its exfoliating and conditioning properties. Other treatments, like their Green Algae mask is passed around by employees and it's complimentary as well, so we tried everything! Oh, and there is no time limit, so enjoy the Blue Lagoon for as long as you would like.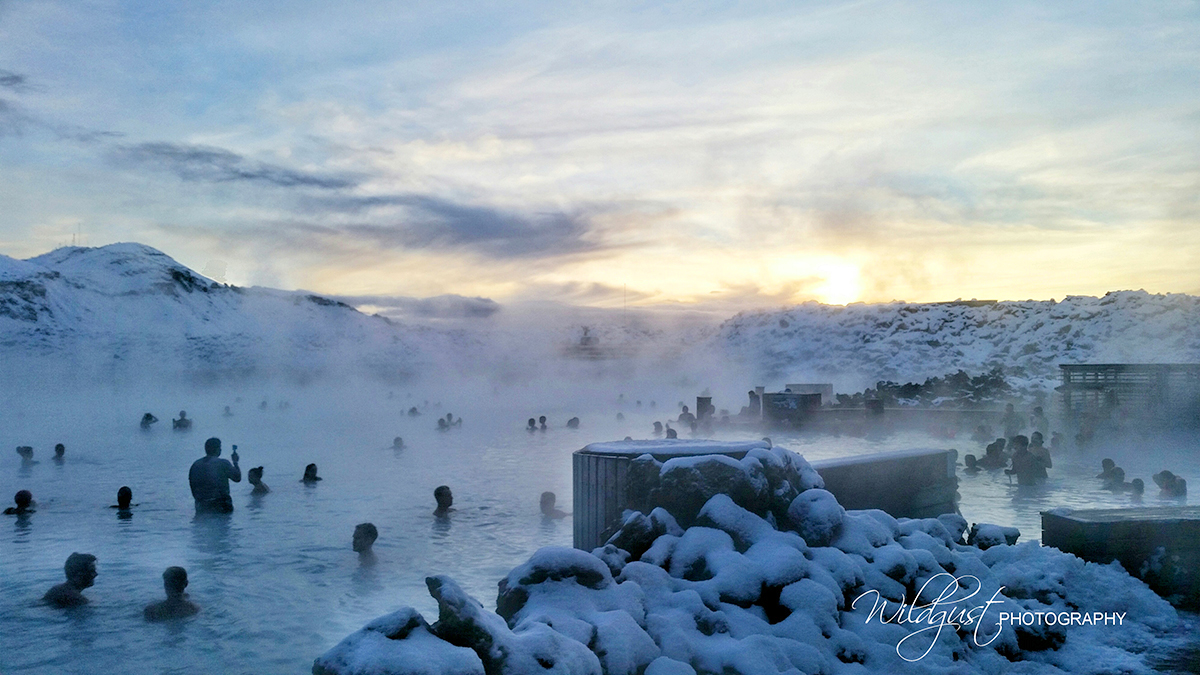 THIRSTY? There's a swim up bar! It serves water, natural smoothies, wine and beer which you can easily purchase with your handy locker key wristband. Cheers!
HUNGRY? A quick service and a fine dining restaurant are available inside. And of course there is a gift shop, offering the best spa skincare line available from the Blue Lagoon.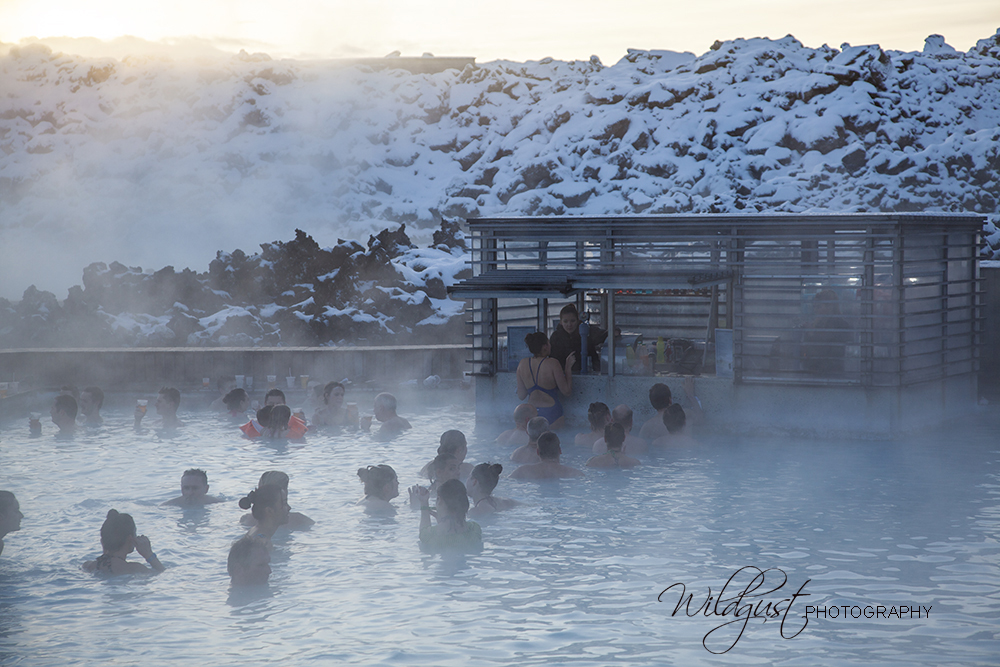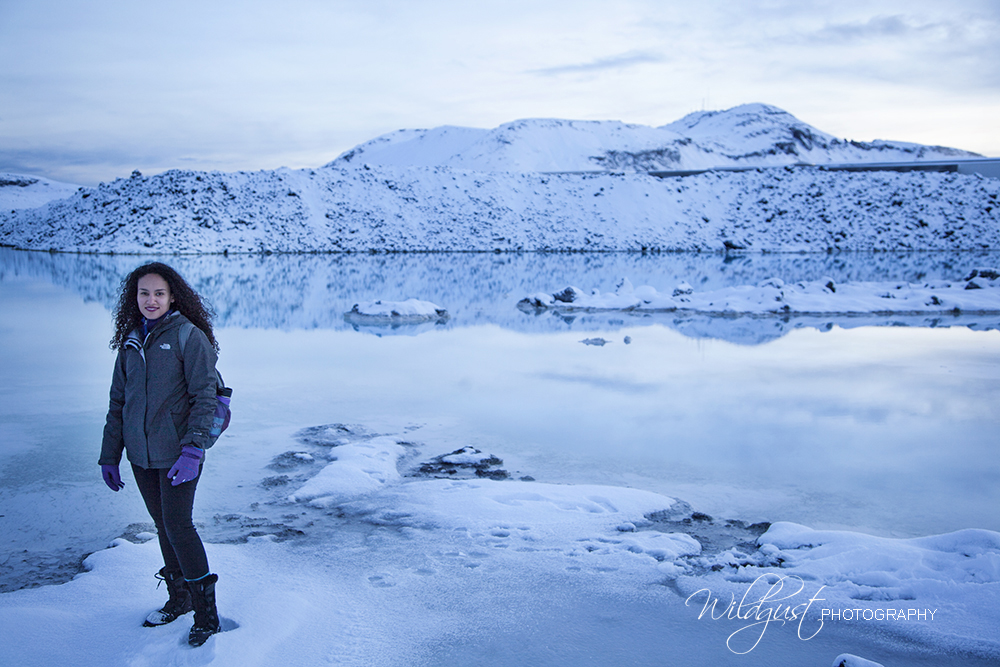 GOOD TO KNOW:
General admission: 40 Euros for Standard ticket ( 5,665.50 ISK, $43.51 USD) as of January 2016. In-water massages and other add-ons are available. Kids 2-13 are free with a guardian. MUST book in advance!
Directions – Reykjavik to Blue Lagoon. It's a 40 minute drive from Reykjavik center. You'll see signs for Blue Lagoon, it's adjacent to the Svartsengi Geothermal Power Plant. Or you can book a tour, but I definitely recommend a car rental.
BLUE LAGOON SITE for more information. The lagoon is currently under construction, building a luxury hotel. Be sure to check the site for updated info.
Have you been to the Blue Lagoon or are you planning to go? What did you think? Comment below. Enjoy the short video from our Blue Lagoon fun!
(Visited 42 times, 1 visits today)