Technically it's still winter in the USA, and yes, even Florida gets cold. Freezing temperatures don't last as long as up north and we don't get snow blizzards, or any snow for that matter, BUT it was 30 Fahrenheit just last week! Anyways, I already had my winter wonderland trip for the year (Iceland!) and now I'm really dreaming of tropical islands instead of arctic ones. Particularly, I've been itching for a dive, it's been 4 months and I might just lose it over here in dry land. So let's reminisce about that time I dove in the Cayman Islands, 106 ft below the surface! This article was originally published in OnShore OffShore Magazine  January 2015.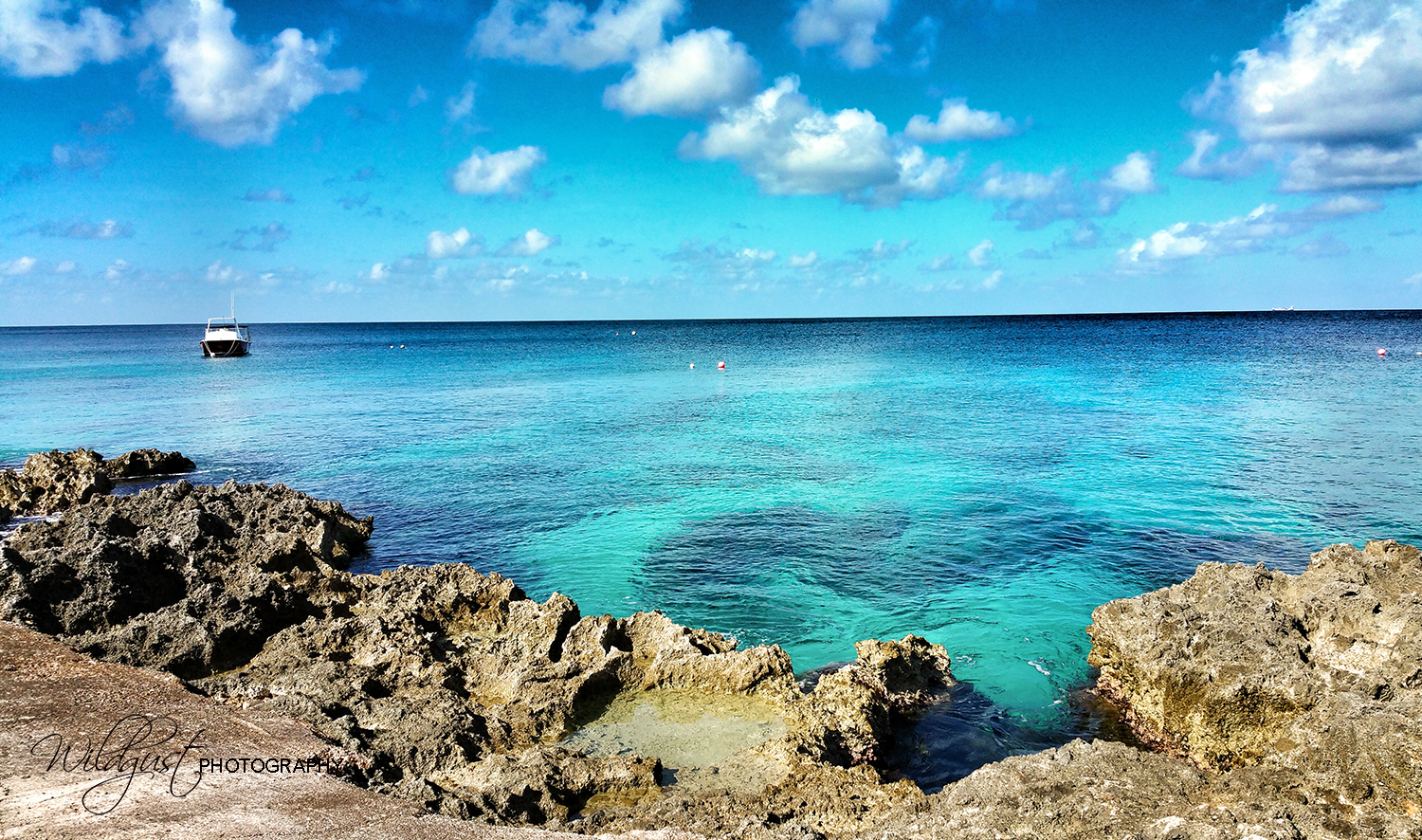 Aboard the Cayman Airlines, I was full of excitement but anxious with anticipation to start my first dive trip with my husband and friends from Extreme Fishing Adventures. Then the gracious stewardess offered us rum punch as she passed down the aisle and when I tasted the delicious concoction my worries vanished and everything fell into place as we flew into the tropical paradise that is Grand Cayman.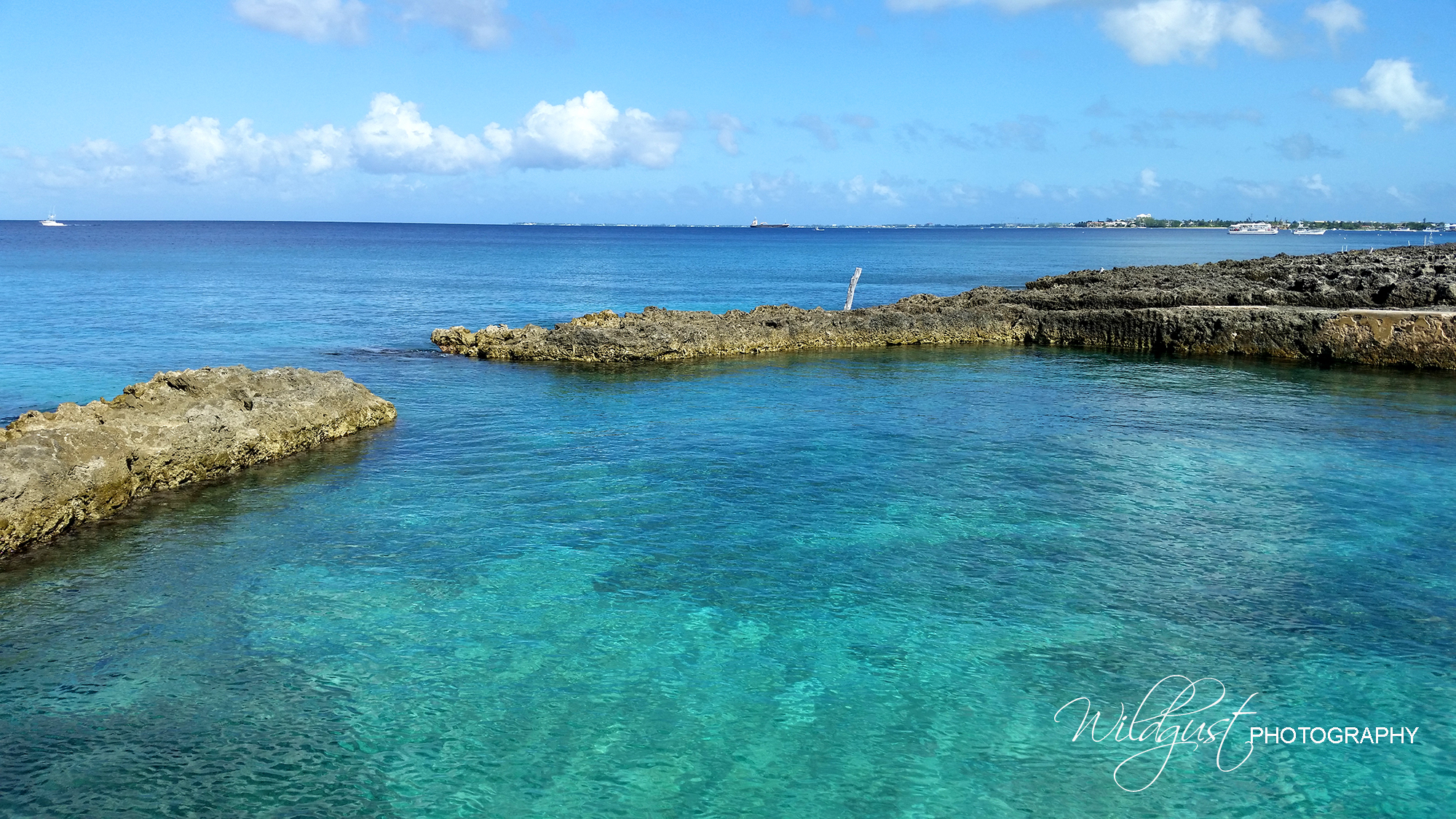 Exiting the airport, we set our flip-flops on Cayman ground and were greeted by blue skies and a delightful 88 degrees of sunshine! Mr. Frank Thompson, Cayman Island Angler's Club president, escorted us to our accommodations at the Comfort Suites right in the heart of the Seven Mile Beach area. The Comfort Suites hotel is perfect for anyone who has a diving vacation in mind. It's on the coveted Seven Mile Beach area; it has an Ambassador Divers Shop conveniently located in the hotel and it's adjacent to the Camana Bay Dining & Shopping area.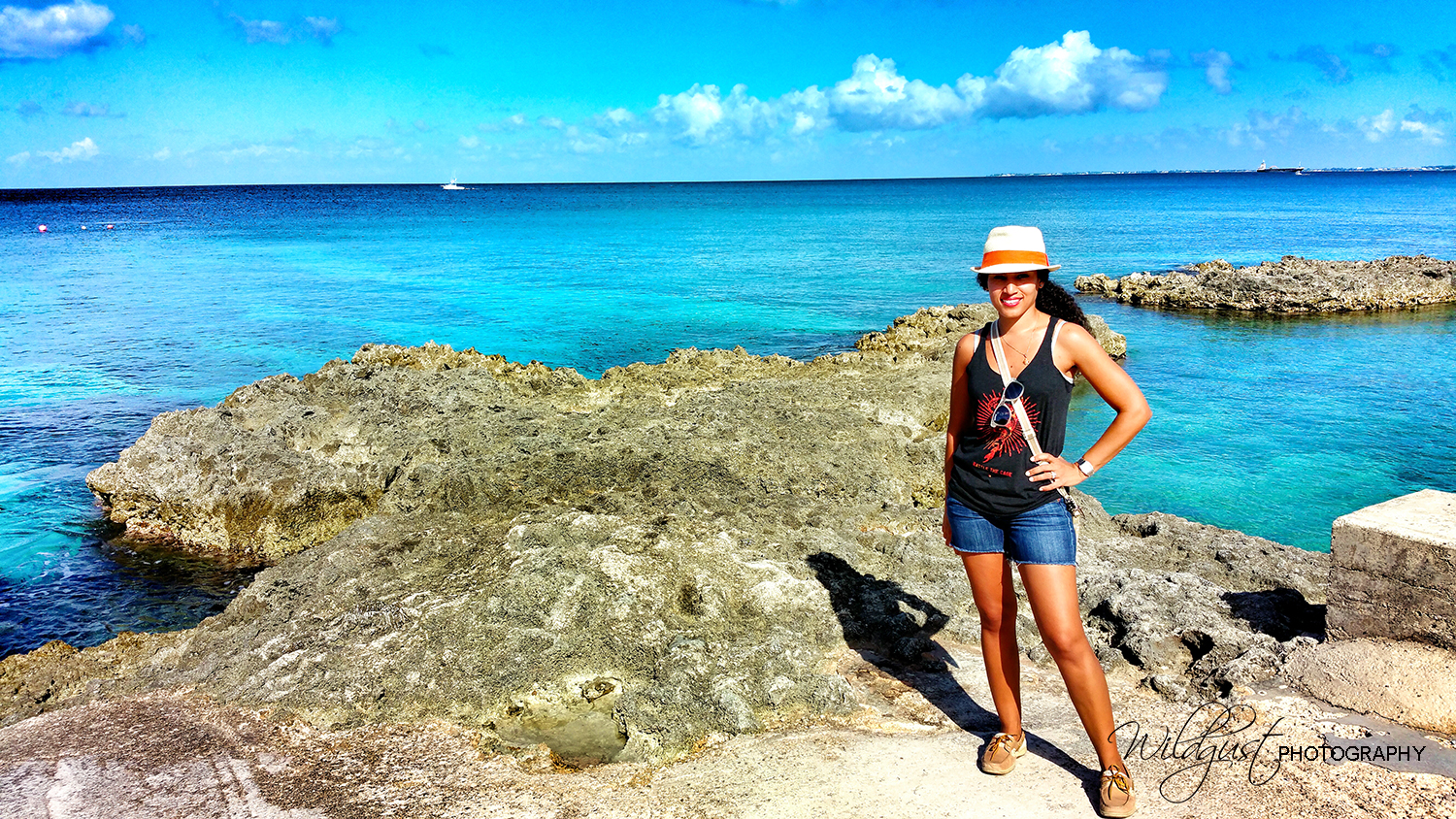 After we checked in at the Comfort Suites, we headed out back into the dive shop, Ambassador Divers (a PADI 5 Star IDC shop) to set up our dives for the next couple of days of underwater fun. Chip greeted us warmly and told us about all the different dive options available. With the next couple of days of adventure planned, we could go freshen up and head out to dinner (Starving over here!) Capt. Jimmy suggested sushi so we headed out to Yoshi just down the road. Start out with the spicy edamame to nibble on before indulging in your favorite sushi roll or two. And since our dive the next day would be around noon, we could afford to let loose and enjoy a late night cigar and sip on some Zacapa rum at my favorite little spot, the nearby Havana Club & Cigar Lounge.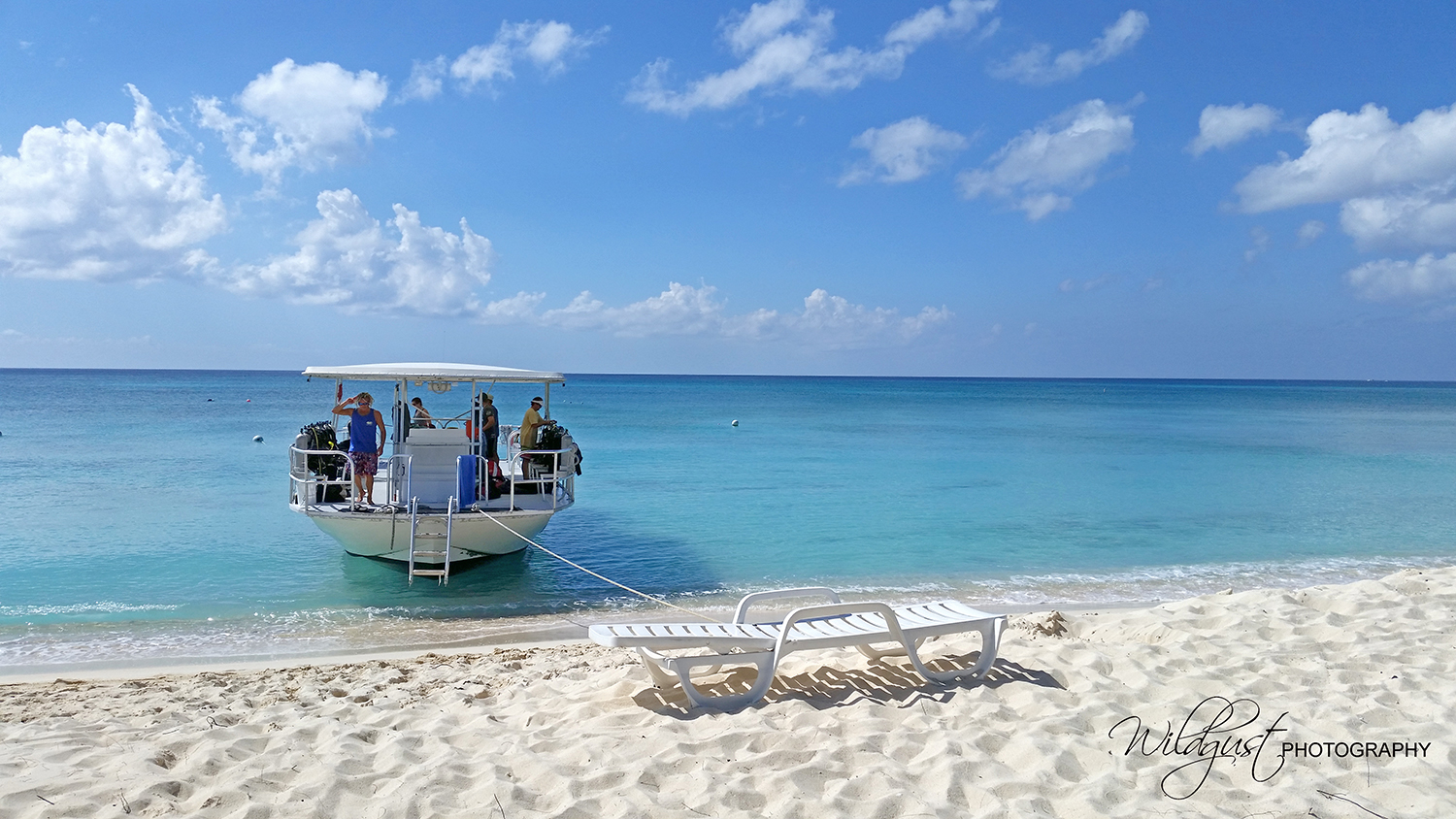 Friday arrived and we headed down to Ambassador Divers shop for our afternoon dives. Chip drove us to the location and we boarded the Juggernaut boat. All of our dive equipment was set up and ready for us onboard the vessel. These guys were spoiling us already! We like that. A lot. Just part of the much appreciated Ambassador Divers full valet service; thanks Ollie, Roger and Larry. Everyone onboard and off we went into the beautiful blue waters, feeling the sunshine on our skin and tasting the salty breeze.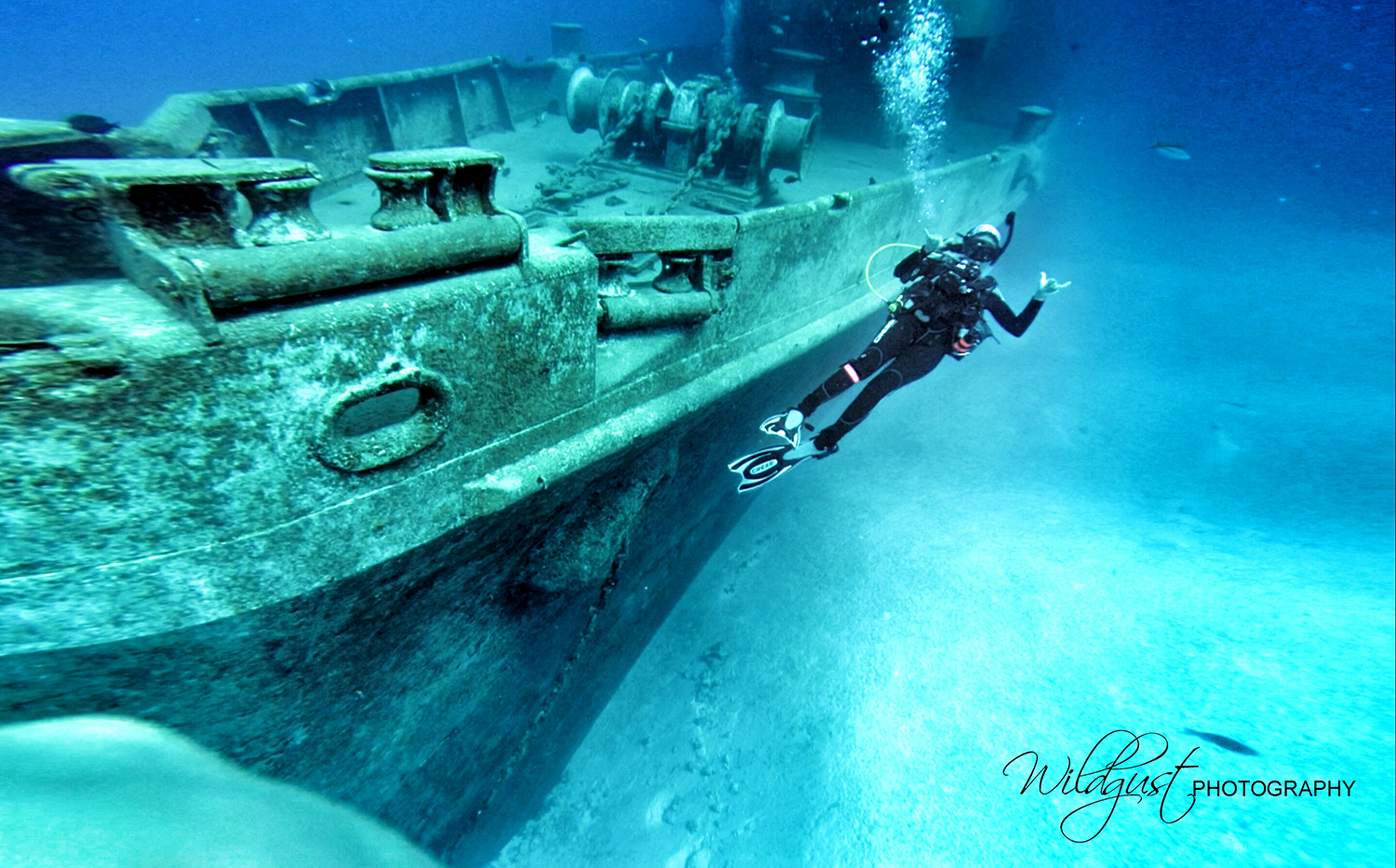 We started with a shallow 30 ft. dive at a gorgeous reef and then headed farther out to the highlight of the day, the Kittiwake Wreck. Hands down best wreck dive, seriously. The Kittiwake sits at around 60 ft., pretty shallow for a wreck which makes it great for both scuba divers and snorkelers. The ship is super diver friendly, whether you've been diving for decades or a novice like me. Here you're encouraged to swim through and explore. I put my Cressi Frog Plus fins to work and with my dive light in hand started at the bow and swam into the lower levels of the ship, where we passed a dining room.
Then we saw the engine room where a school of bait fish swirled incessantly by a porthole window. At this point I was beyond giddy with excitement! We squeezed through the porthole, making all the fish quickly scatter; and back towards the decompression chambers. Coral growth has started to show and the fish are definitely there. We got to see some beautiful angelfish, parrotfish, and more while our friends explored the reef nearby and swam with a curious turtle. Back on the Juggernaut everyone shared stories of amazement and recollections of the fantastic dive!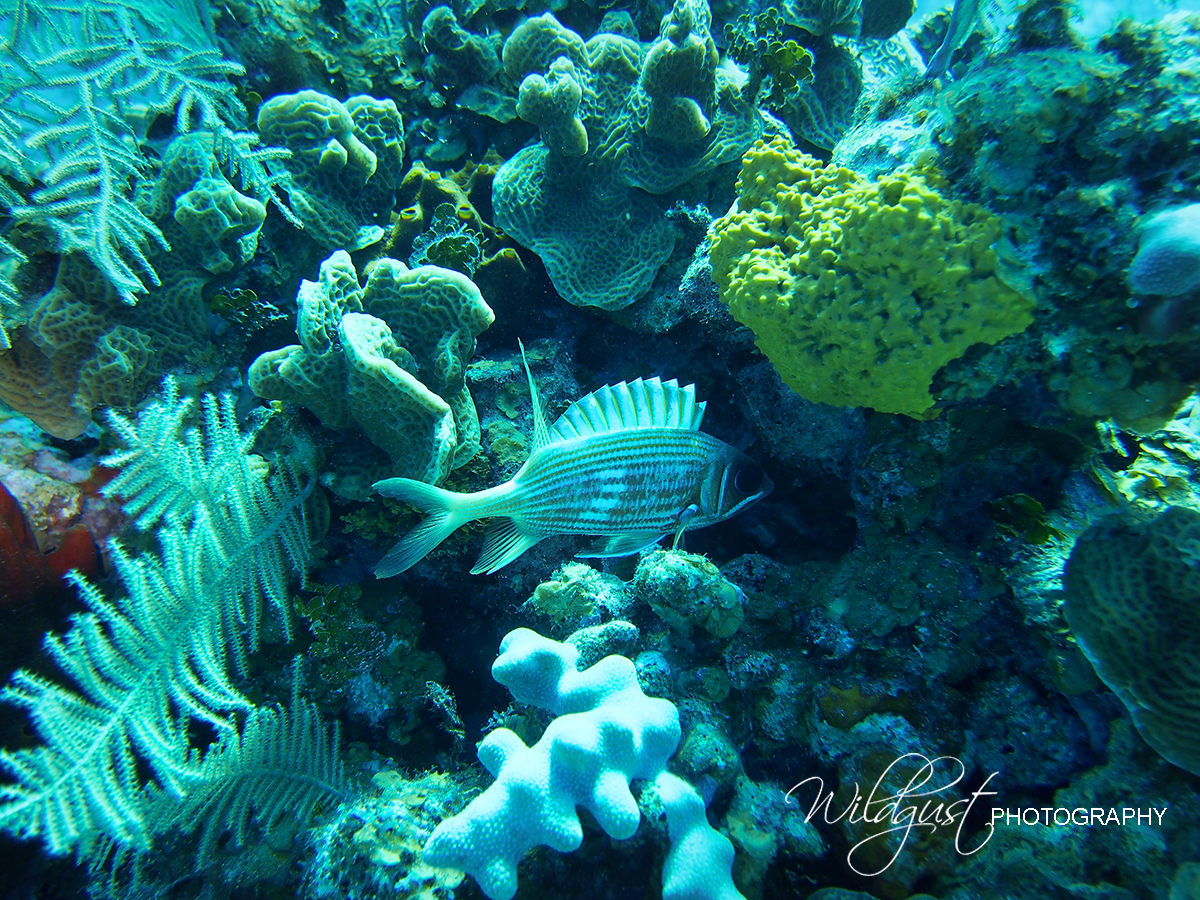 On day 2 of our underwater adventures, we explored a site called Victoria's Secret; named after the Victoria House, one of the oldest condos on Seven Mile Beach. The reef was a shallow dive around 30 ft. with plenty of parrotfish, great coral formations and a couple of nurse sharks resting on the bottom. Our second site was Hepp's Wall, a deep dive off the north-west side of the island. The wall was simply stunning, with valleys and a plethora of tropical fish. We admired from a far, a few lion fish, peaked at some shy lobsters hidden under corals and swam by some beautiful gorgonians growing at all different angles on the wall. One piece of advice here: Watch your depth. As we explored mesmerized by the carnival of colors, I thought we were at 70 ft. or so, but my gauges actually displayed 106 ft.! At that point I looked up, and amazingly, I could see all the way up to the boat above us. The waters are so pristine here in the Caymans, that visibility easily reached over 100 ft., pretty incredible.
We had a lazy last day on the beach where we snorkeled off shore and got to see quite a bit of sea life. We ended the night at Camana Bay at Mizu. And let me just say the portions here are substantial and the Lychee Sake was sooo good. For dessert, stop by the new Gelato & Co. for the best gelato on the island. Papaya gelato or Mascarpone & Nutella anyone? So if you're planning a trip to the Cayman Islands, remember there's plenty to do and see both under and above water. Don't forget your dive light and of course a GoPro camera to record all your underwater adventures!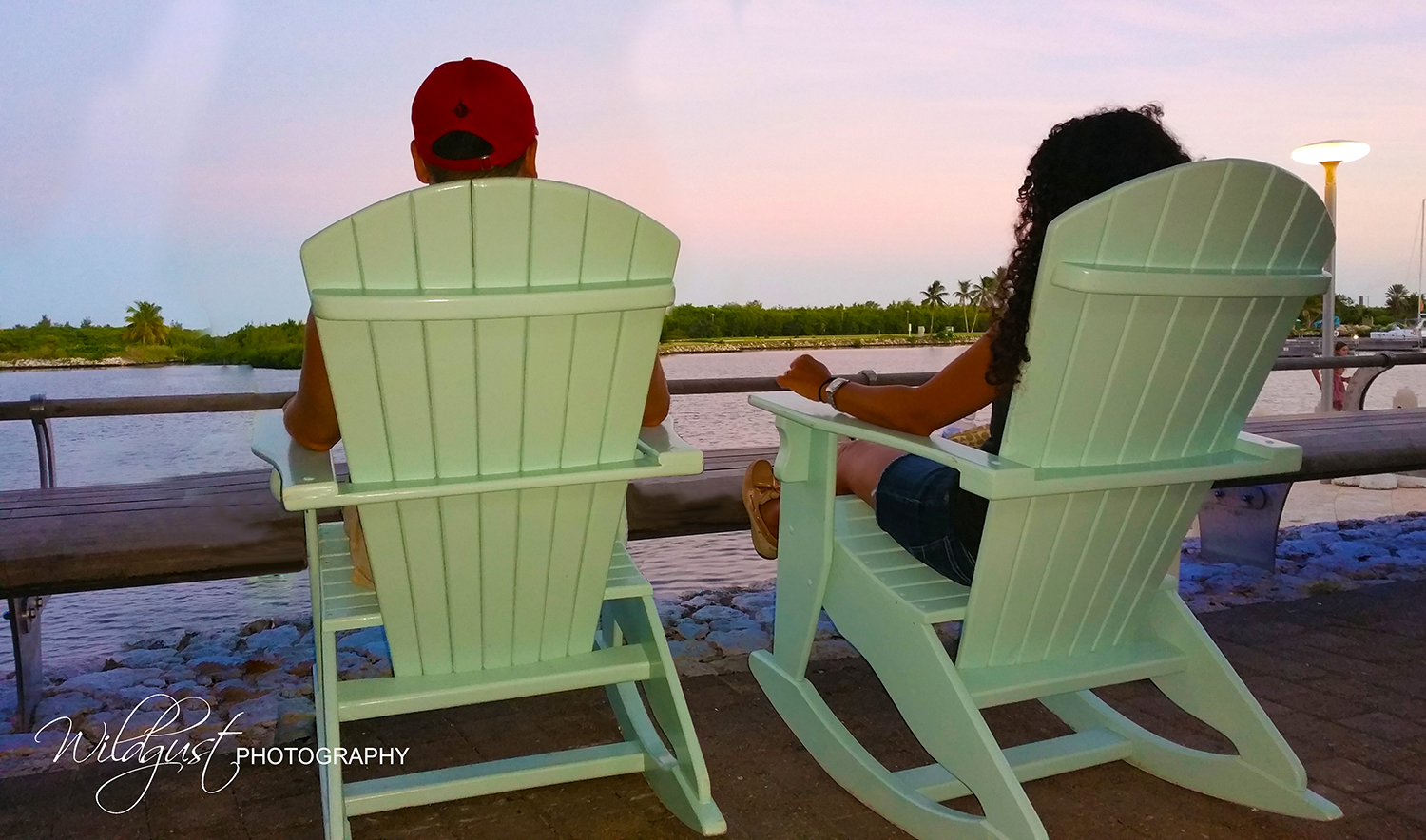 GOOD TO KNOW: Ambassador Divers were fantastic! Definitely would dive with them again on the next trip. As with any wreck dive, it's crucial to have a dive light and a backup.
When to go: Average temperatures are low 68 – high 89 F (20-32C) year round. September and October are the wettest months. This dive trip was taking in November, just a couple of quick showers here or there but nothing that would ruin a vacation. Best time to go
The currency: Cayman Dollar. US dollars are excepted everywhere but your change will be in Cayman dollars. Currency Exchange XE. This app is awesome! I've used it during every international trip.
Have you been to the Caymans yet? What did you do? Comment below!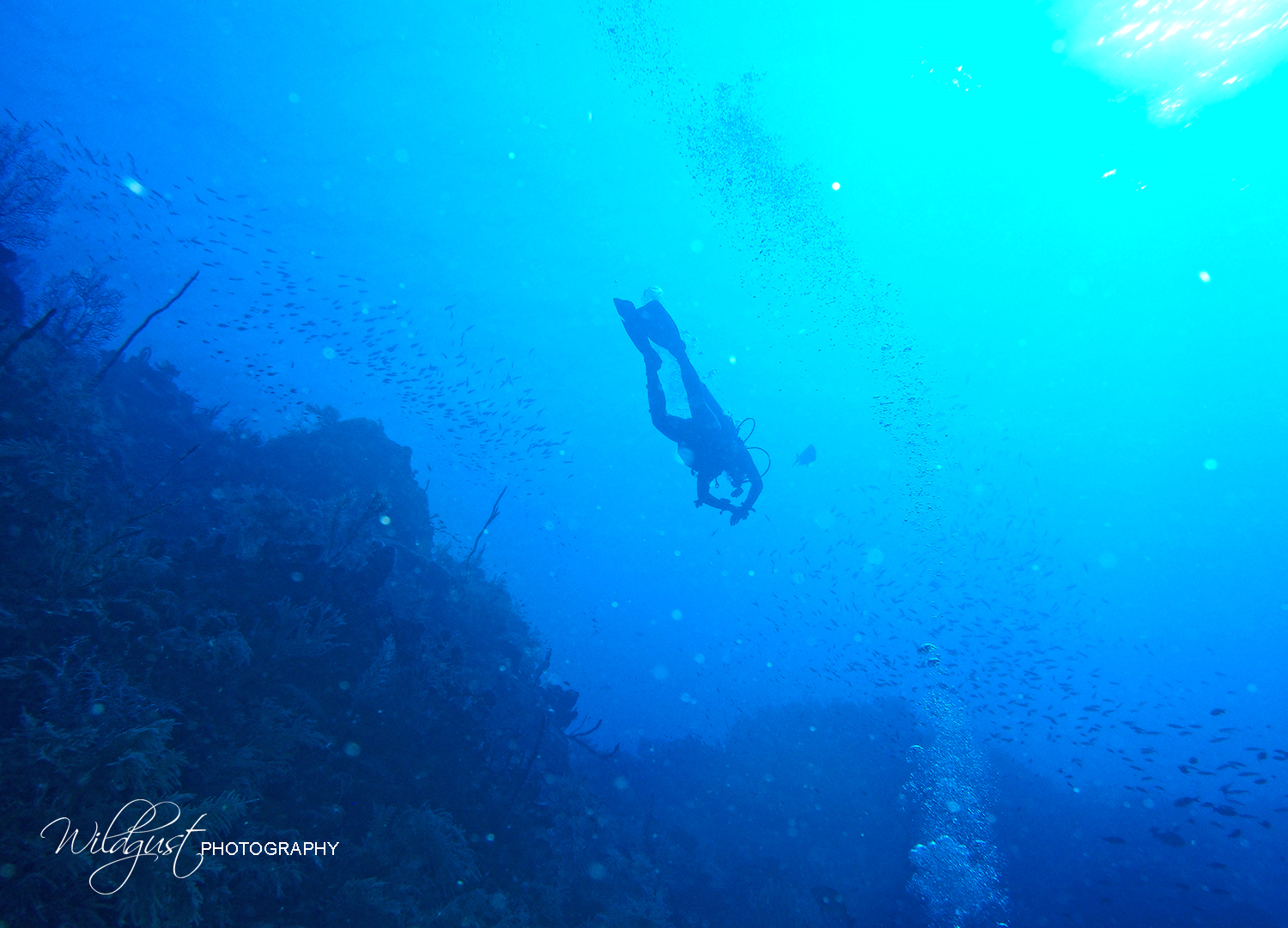 (Visited 9 times, 1 visits today)