This was a first for me! A friend calls me up and says, "Hey, how about we go blueberry picking today?" Mind you I was just getting up and truly enjoying a super lazy Saturday morning. But I'm all about trying new things. We met up by the local farmer's market and off we went to the outskirts of Clermont (a neighboring city about 30 minutes outside of Orlando). But really, 45 minutes later; after back roads and wooded stretches in the middle of nowhere, we finally came to a dirt road and sign that read "Blueberry Hill Farm" U-Pick It this way.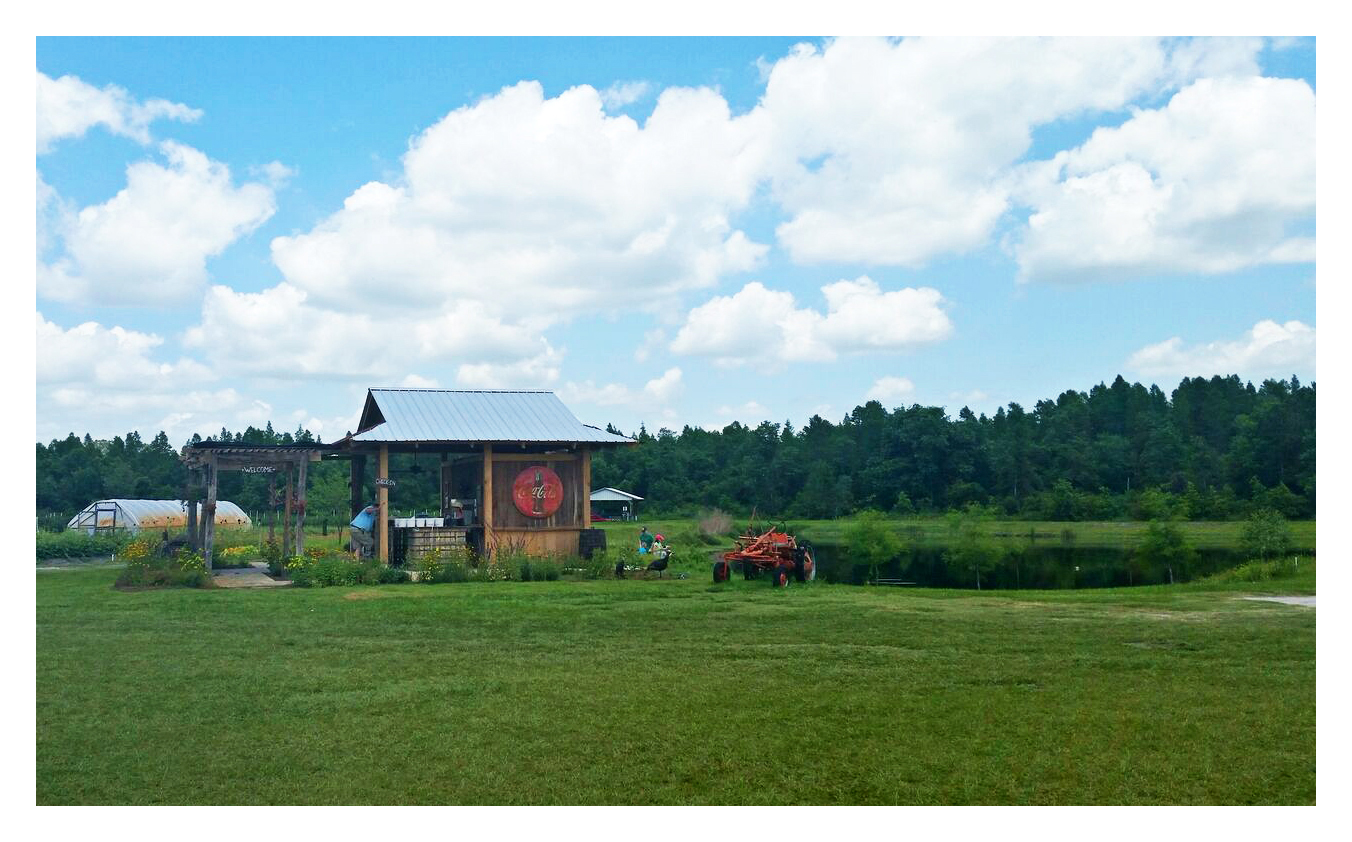 What a lovely little place it was! With all the small country town and family owned charm one could ask for. There were kids fishing in the pond near by, the family dog napping by the front desk and beautiful sunflowers bathing and swaying in the Florida summer sun.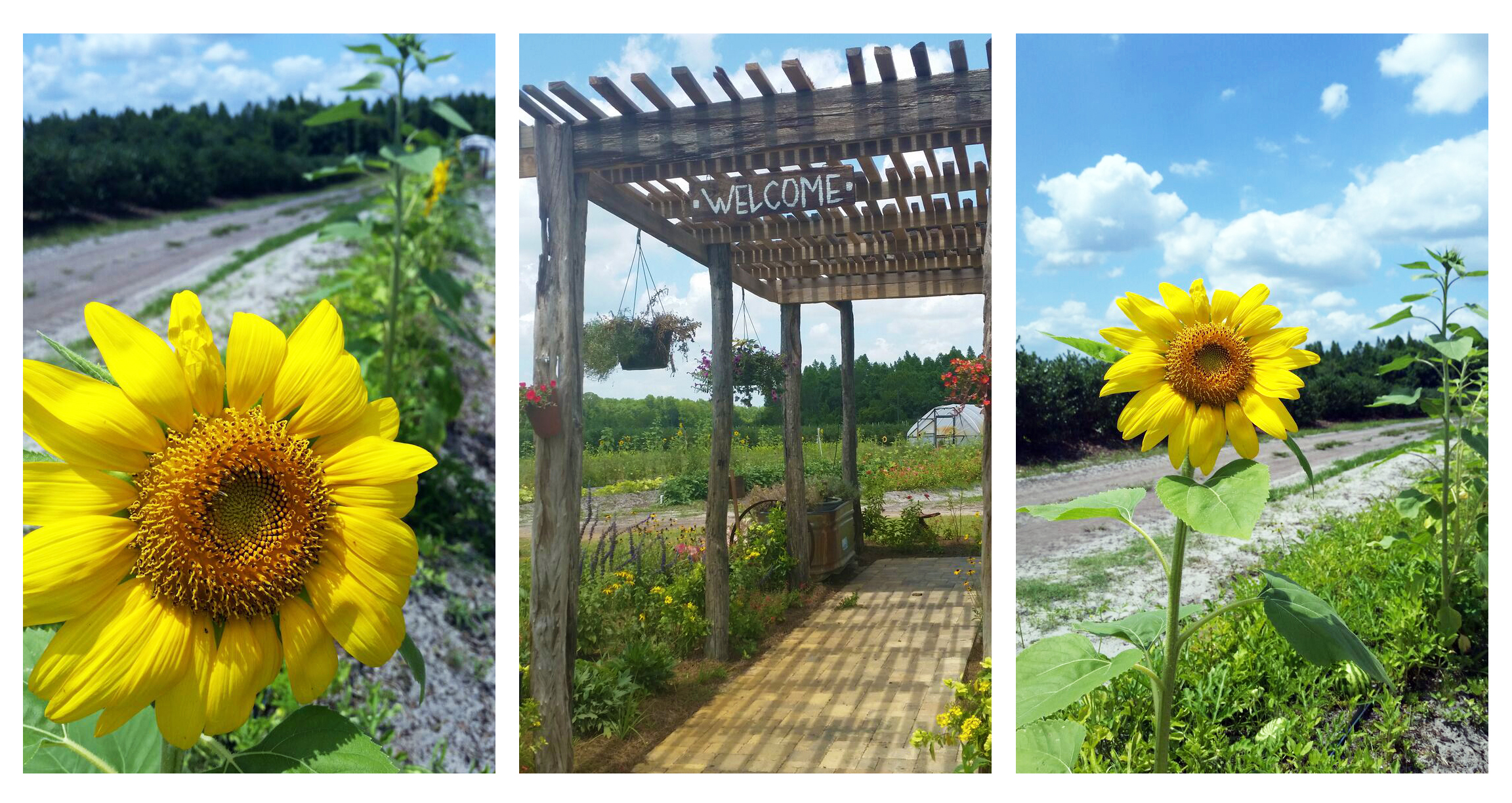 We were given buckets at check in and hopped on the golf cart to be dropped off somewhere amid the many rows of blueberry bushes ready for picking. Did I mention it's all you can eat? Yeah, I definitely had a blue smile that morning! A couple of hours and a nice tan later (Seriously, don't forget sunblock), our buckets were full to the brim and it was getting wayyyy too toasty by 12 o'clock. At check out, the owner let us taste the farm's two varieties of honey and I took home a bottle of the "Orange Blossom" Honey, perfect for tea or a great substitute for agave nectar in my cocktails for the summer!
The staff was very friendly and knowledgeable about all the regular and organic varieties available. Blueberry picking is great fun for the whole family, so bring everyone. It's now August and I'm down to my last ziplock bag of frozen blueberries which are tasty frozen or mixed in for a healthy morning smoothie! I'll definitely be back for Blueberry season next year, for another blue smile 🙂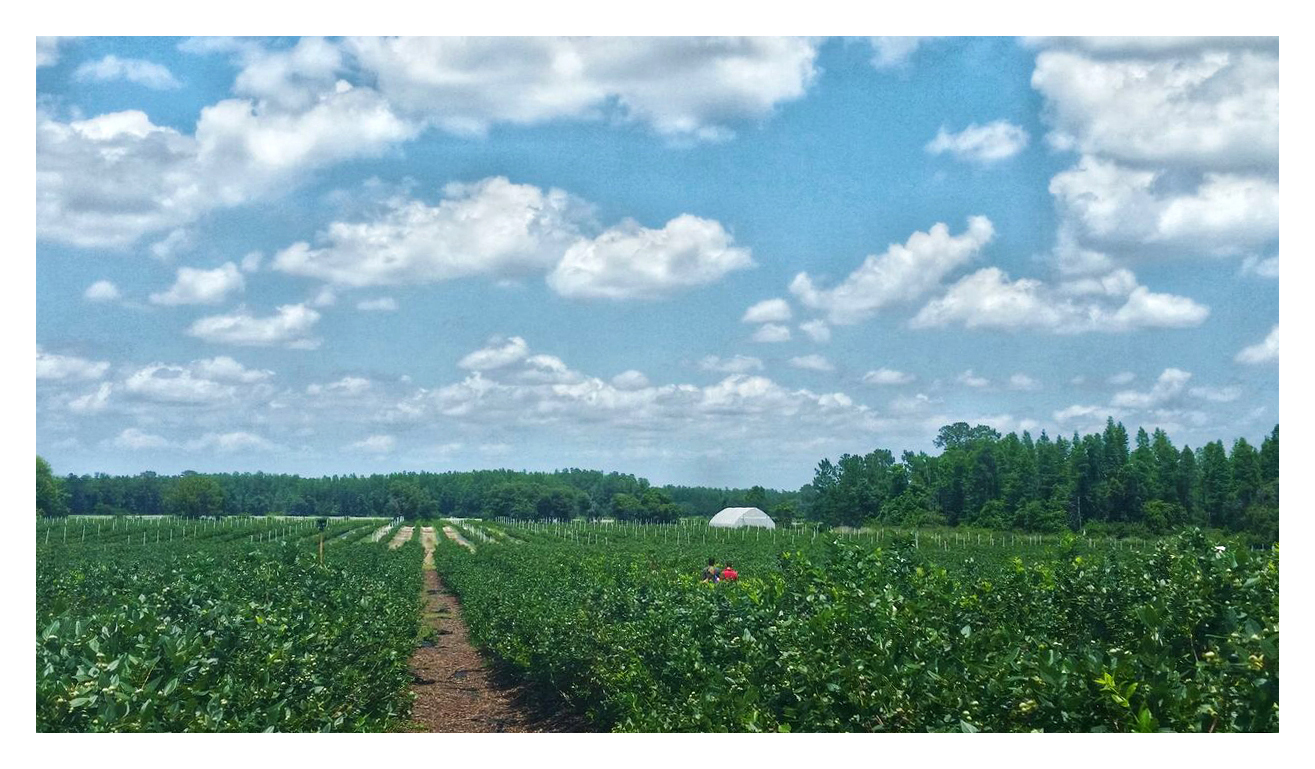 GOOD TO KNOW: Blueberry season in Florida is typically April – early June. Happy Picking! www.blueberryhillfarm.net  
Address: 5000 Berry Groves Road – Clermont, FL 34714
Phone: 863.944.1401
<a href="http://www.bloglovin.com/blog/14416533/?claim=vvefm676tdf">Follow my blog with Bloglovin</a>
(Visited 3 times, 1 visits today)