Jazz, Cajun Flavor and Hurricanes (the kind that you drink of course!) New Orleans for a tradeshow? Hell yeah! Given that my friend and I were here for yet another tradeshow we had to use our time wisely and plan out our city explorations to enjoy the most that NOLA has to offer. October weather is just cool enough; a perfect average 70 degrees. Remember, I'm a Floridian, so 70 degrees is "cool" when you're used to 95 degrees and 100% humidity all the damn time. So here are my top 5 things TO-DO in New Orleans when short for time:
TAKE A STROLL IN THE

FRENCH QUARTER

                                                                                                            The old French Quarter architecture is full of intricate details and stunning. Jackson Square dates back to 1851 and houses Parisian-style garden areas and the equestrian statue of Andrew Jackson built in 1856. Centered behind Jackson Square you'll find the St. Louis Cathedral which is a US National Historic Landmark and around the iron fences of the square you'll find various local artists displaying their artwork proudly.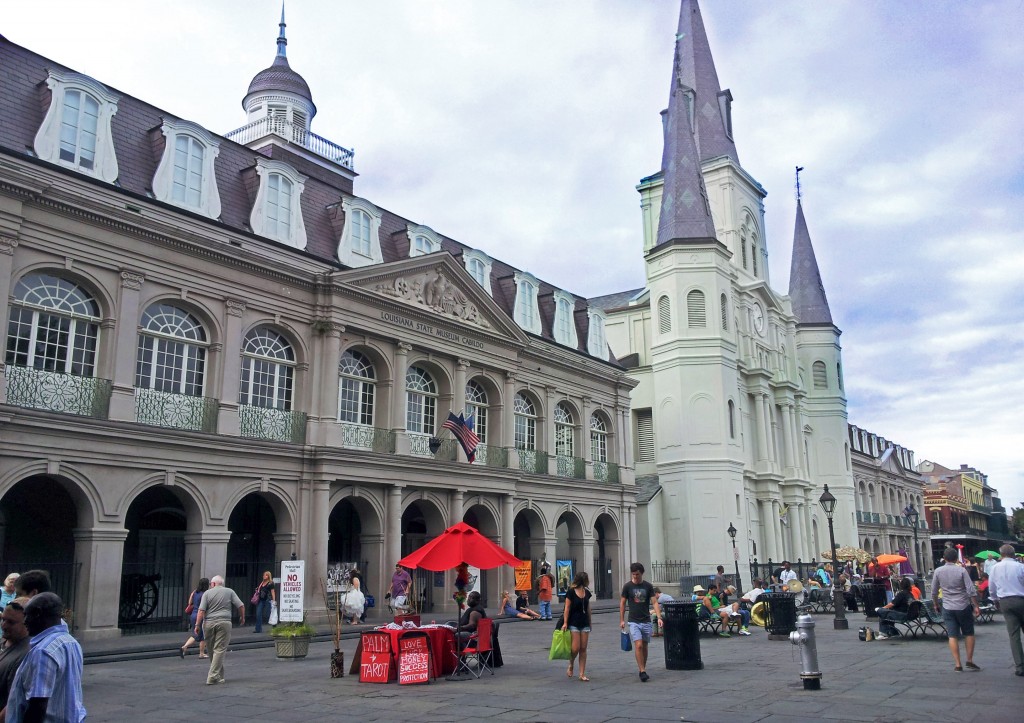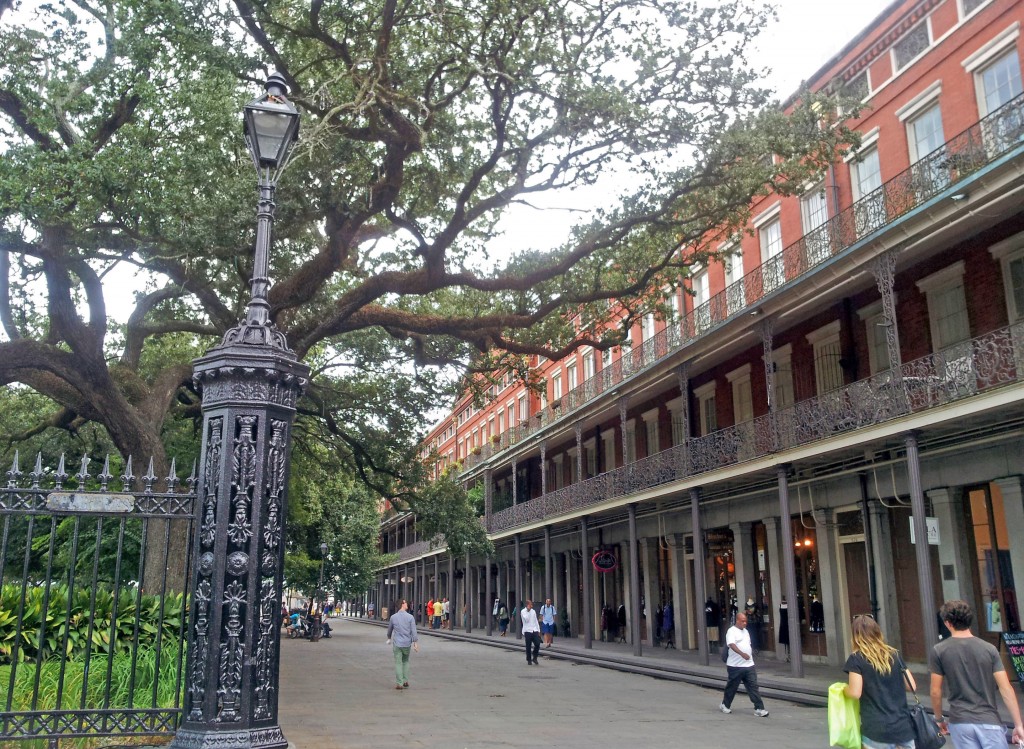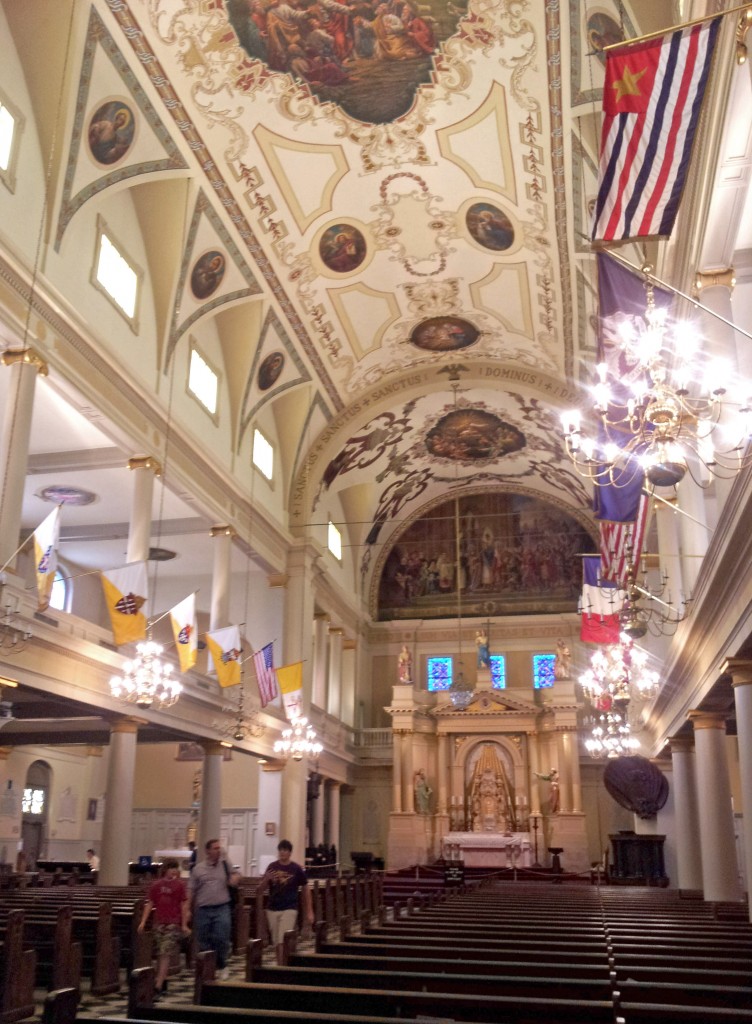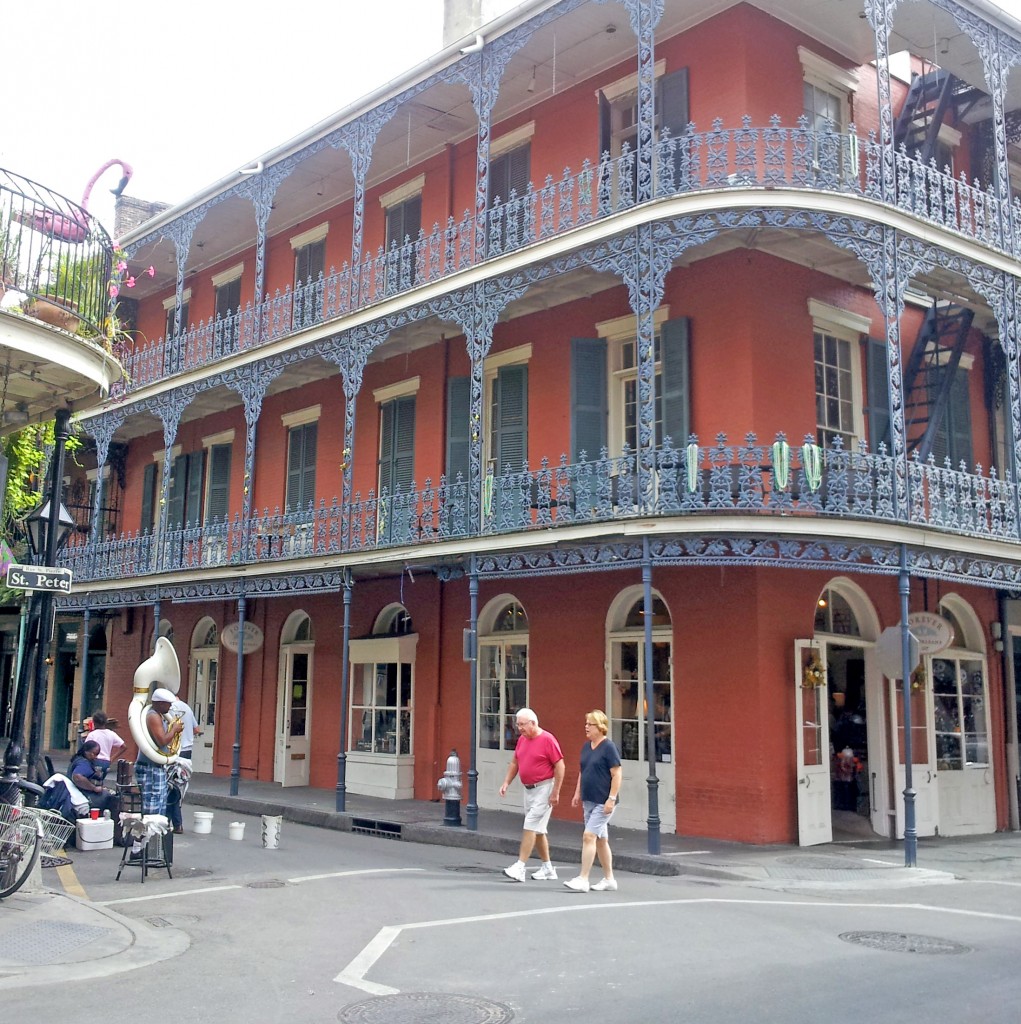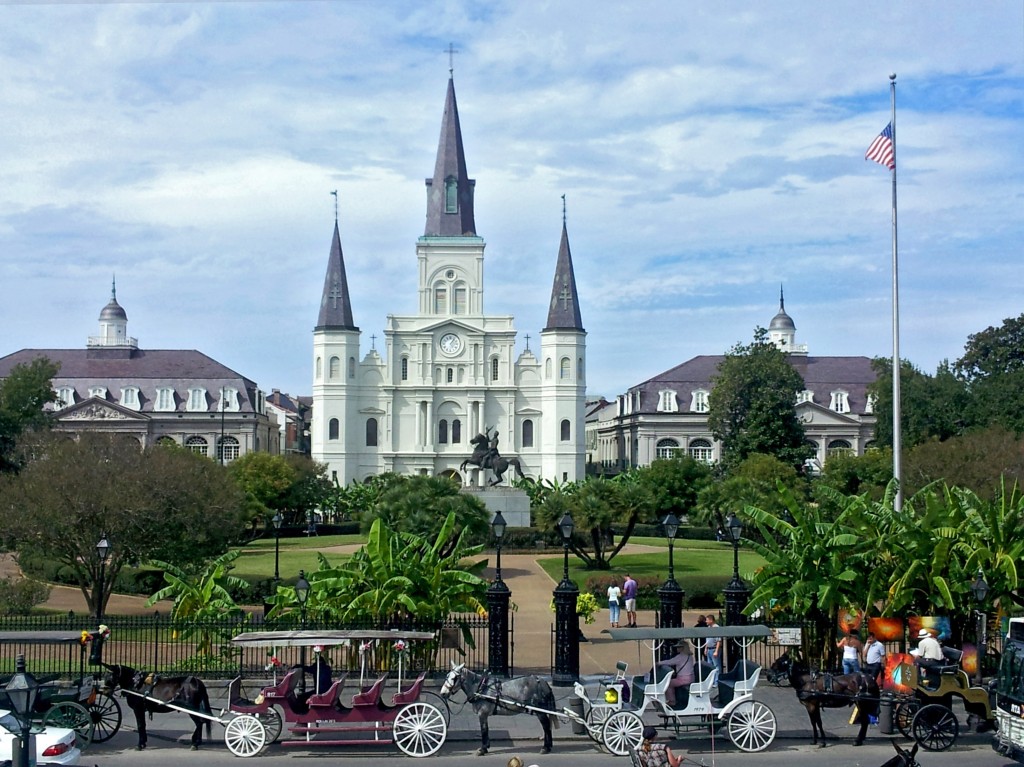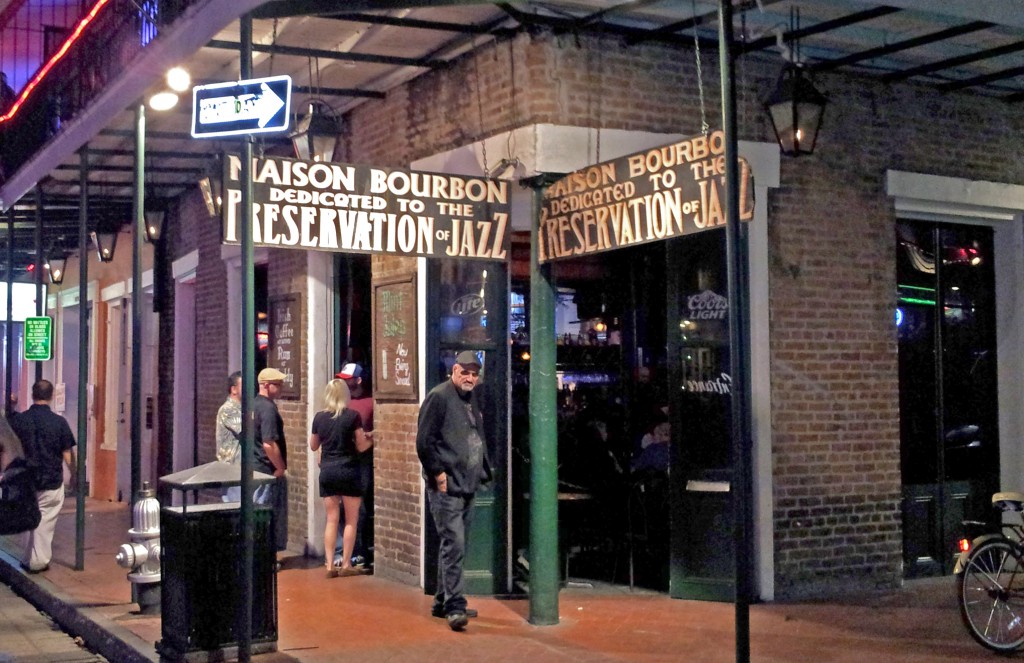 SEE A LIVE ACOUSTIC JAZZ CONCERT AT PRESERVATION HALL                                                             For me the best part of the trip was booking a traditional New Orleans jazz show at Preservation Hall. And it was so amazing! The venue looked abandoned from the outside with its layers of peeling paint, cracked cement and aged wood planks. Inside, it had that "hole in the wall" vibe and I felt like I had just stumbled upon a secret club. The Jazz Band though…wow…I can still hear it. We enjoyed a full 45 minute set of awesome acoustic live jazz music that would make any of the greats like Louis Armstrong proud. Preservation Hall has been around since the 1960's and they have multiple nightly concerts. There is limited sitting up front and the rest is standing room, so get there early. A must if you're ever in New Orleans.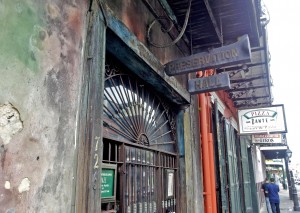 !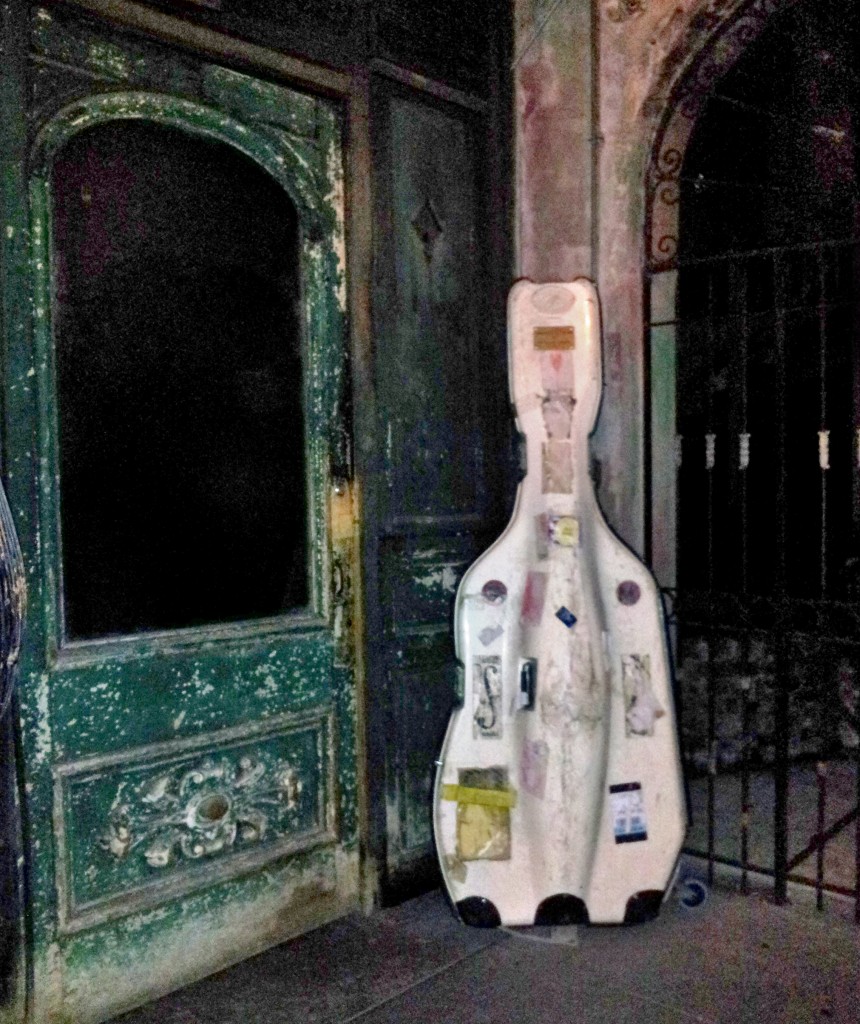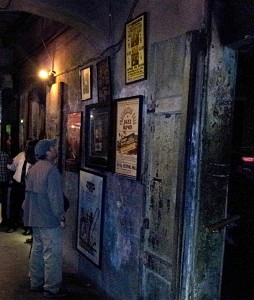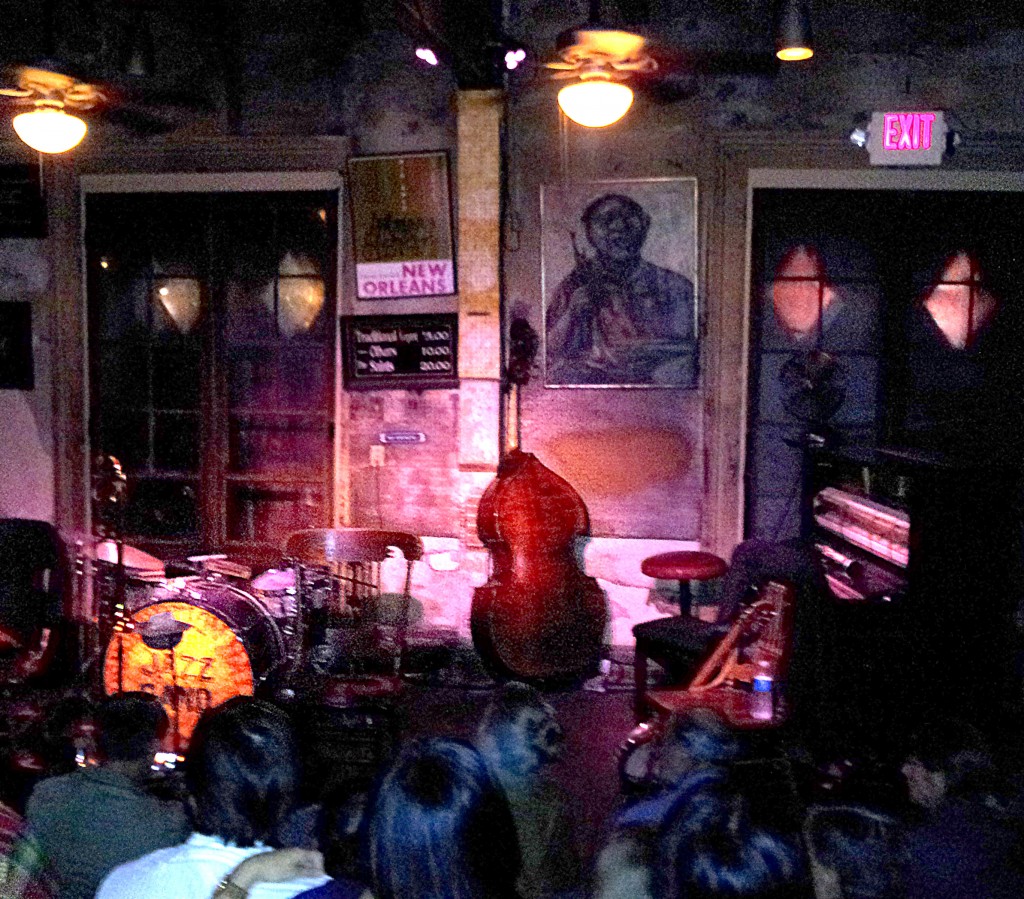 TAKE A CURIOS LOOK INSIDE A "VOODOO" SHOP                                                                                                  I know it's cliche, but on one of our nights out, we stopped at a local Voodoo shop near Bourbon Street to see what all the fuzz was about. And it was pretty interesting…with a hint of creepy. It's really more of a funky, touristy souvenir shop then anything else. You can buy candles, hand crafted soaps, incense and Ouija (weegie) boards for those of you feeling daring. (Not for me, no thank you).
EAT A BEIGNET & SIP A CAFE AU LAIT AT

CAFE DU MONDE

                                                                            No visit to New Orleans is complete without a lazy stop at the famous Cafe Du Monde for some great coffee and melt-in-your-mouth beignets! And it's totally ok to lick the sugar off your fingers, I won't judge you. Yum!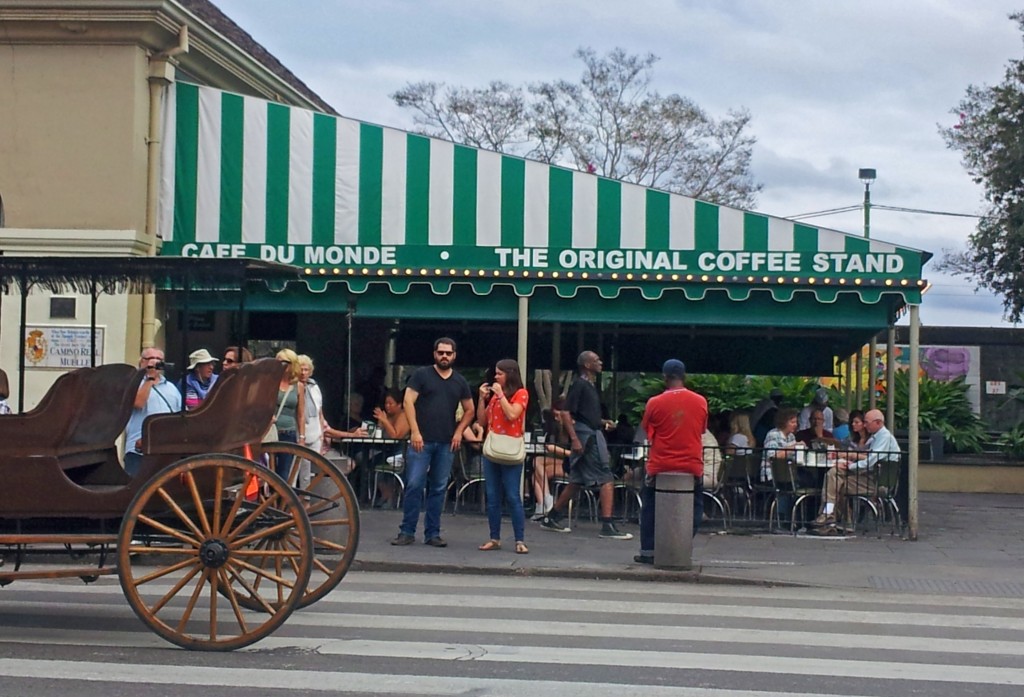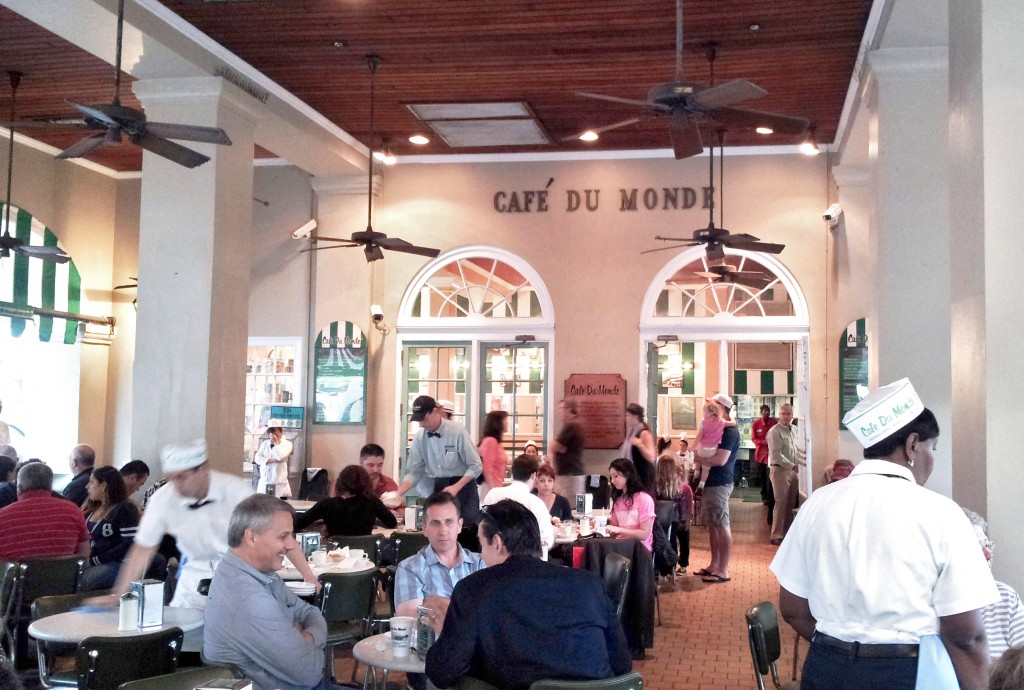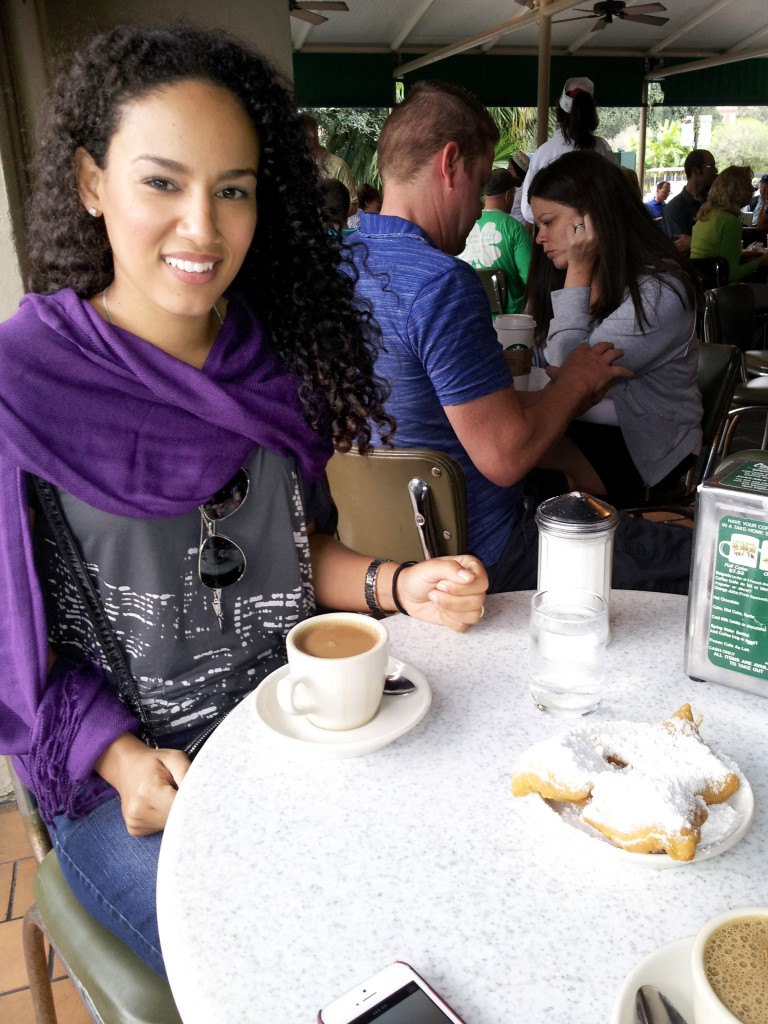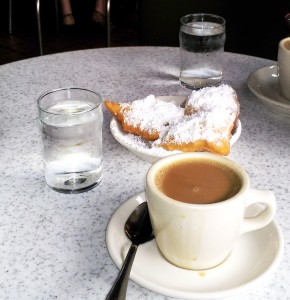 5. ORDER SHRIMP AND GRITTS (I shouldn't have to tell you this)                                                                      Just do it. It's so freaking delicious and it's so damn Southern. We went to Tableau on St. Peter Street and had a fantastic meal. Later in the evening, sip on a famous Hurricane at the original Pat O'Briens and cap off the night with the sounds of dueling pianos.
And there you have it! My top 5 to-do in New Orleans when you only have a couple of nights. What did you do in NOLA that I missed?
Download the GPSMyCity handy App at the link below:
http://www.gpsmycity.com/tours/nola-spice-and-everything-nice-1890.html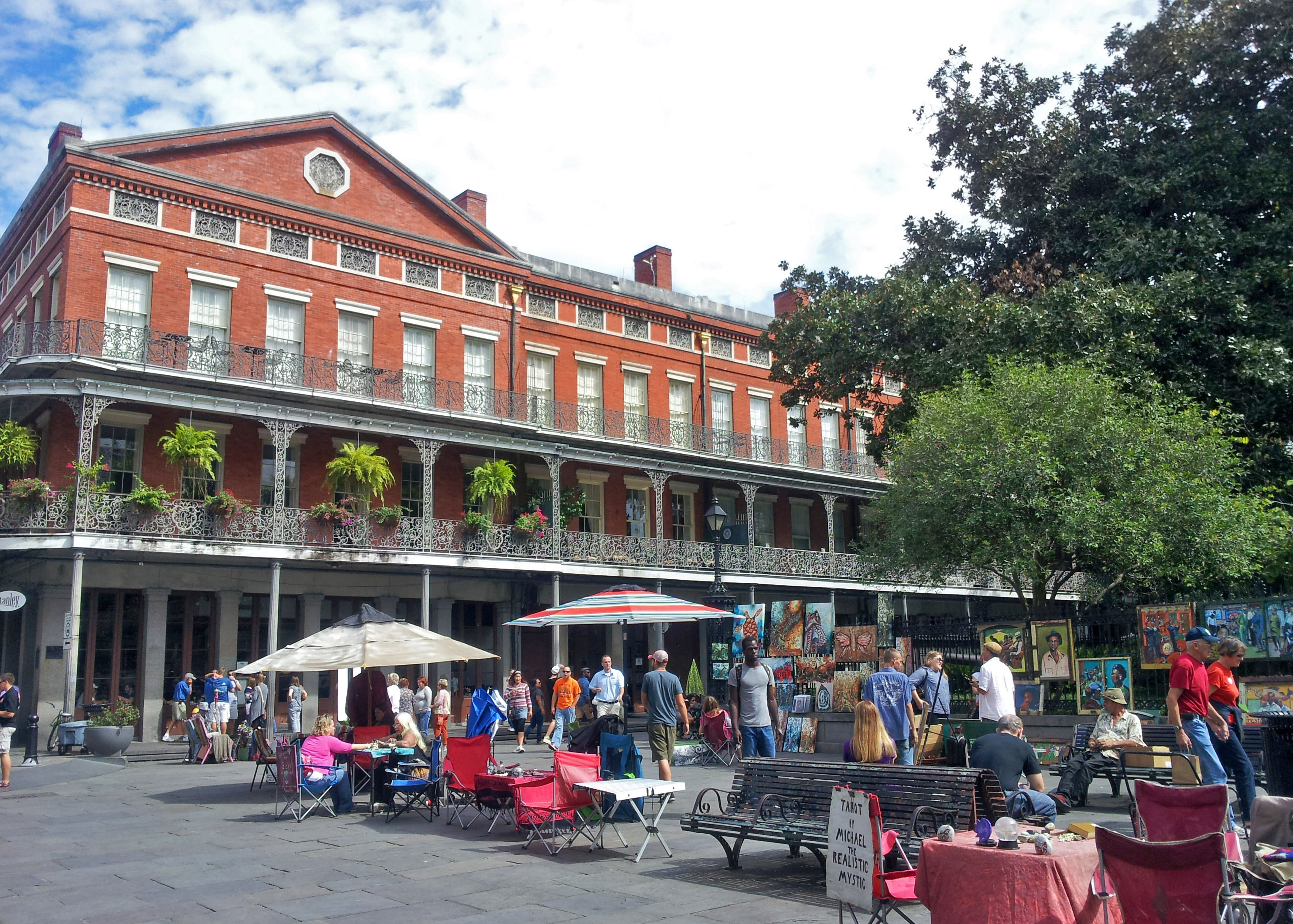 (Visited 1 times, 1 visits today)