It's a tropical paradise with great food and rum distilleries scattered around. Best of all you don't need a passport to travel here. Can it get any better than this? Well, yes. Yes it can. With gorgeous beaches along its coast, a rainforest full of biodiversity, glowing lagoons, surfing, diving and some of the best zip lining in the Caribbean; you are sure to have one hell of a good time. With all the great outdoor activities and beautiful coast line, Puerto Rico brought me closer to appreciating nature and all the best it has to offer us if we are only willing to take part and explorer. So take advantage of this "no passport required" destination and go chase adventure!
OUTDOOR FUN – Rainforest, Toro Verde, BioBay
El Yunque National Rainforest was our first stop; the only tropical forest in the US National Forest System. We took a half-day hiking tour one afternoon and learned so much from the local park ranger about a variety of endemic plant species and animals. El Yunque is home to the "Coqui", a singing tree frog usually about an inch or so long. Basically they make a really loud mating call. Horny bastards. The Coqui has been a symbol in local indigenous stories for many years and it's still symbolic of the local nature. You'll also see many bird species including the Puerto Rican Parrot, which we didn't see. I don't know why the parrots decided to be shy that week. Oh well! The forest had giant tree ferns and some of the smallest orchids in the world. From the top of the Yocahu Observation Tower, you get such a stunning panoramic view of the island! It's definitely worth the climb for some great photos. Also, the top of the Yocahu tower is the only place where you can see both the Atlantic Ocean and the Caribbean Sea. Towards the end of the hike we had a chance to make a pit stop at the "La Coca" waterfalls for a little refreshing dip before driving back to the hotel.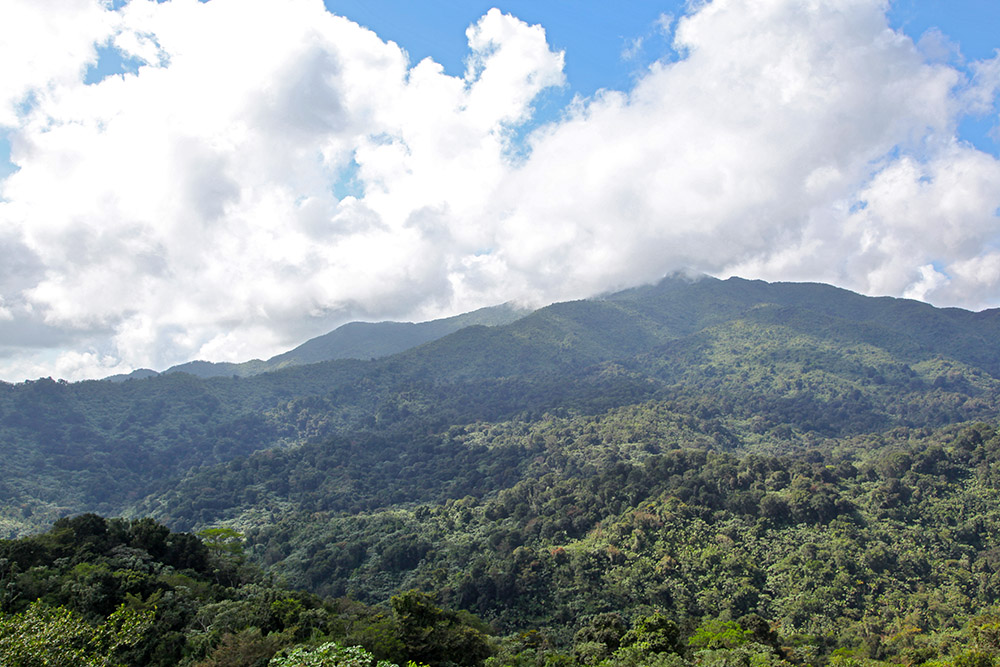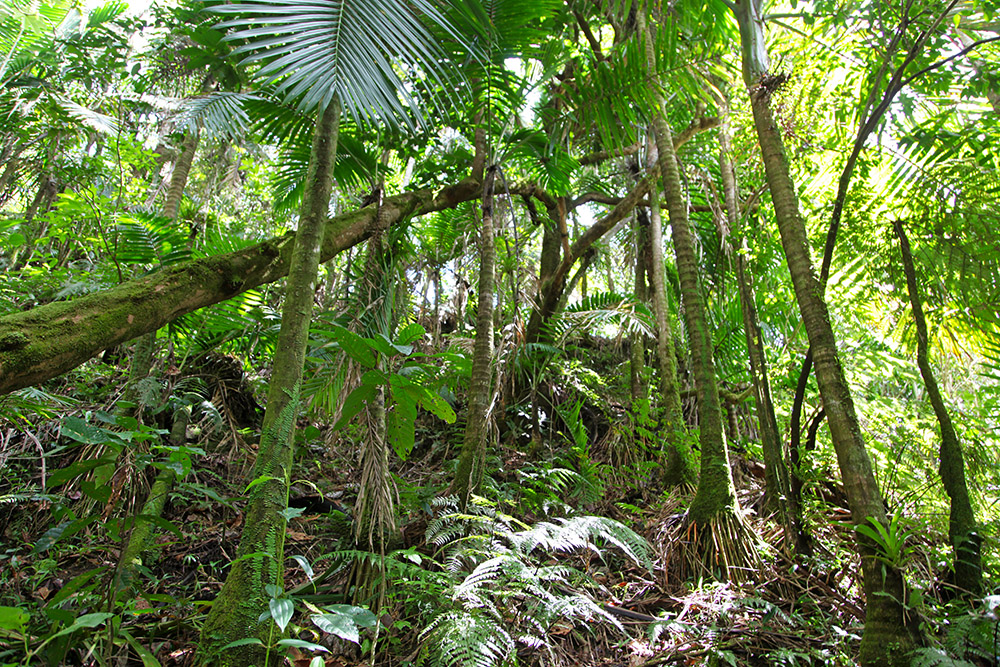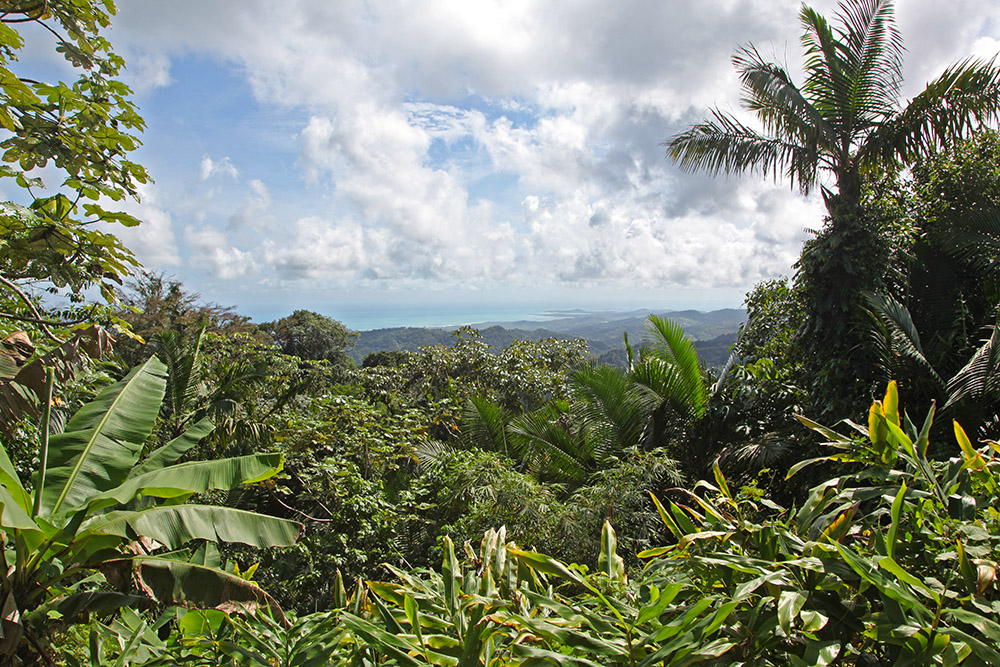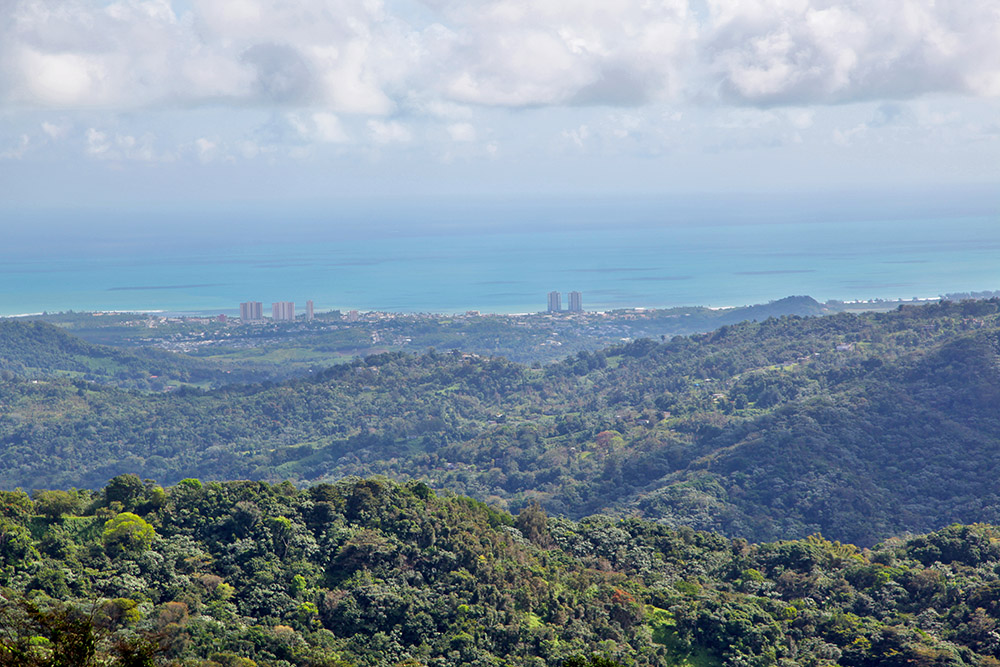 Toro Verde Ziplining Park was also such a fun adventure! It's the largest Zip lining park in the Caribbean. They picked us up at the hotel and after a few hours and a steep, winding ride up the mountain we arrived at Toro Verde. It has a total of 9 ziplines including "The Beast" where you literally fly down Super Man style rather than zip in a semi sitting position from one mountain to another. There's a bit of up hill hiking involved to get to all the different ziplines, so you get to work on your fitness while you're at it. That's always a plus in my book! The hiking and ziping between mountains and over rivers was such a thrill! If you like the outdoors, you don't want to miss this. Toro Verde is located in Orocovis, Puerto Rico. (See link at bottom of post)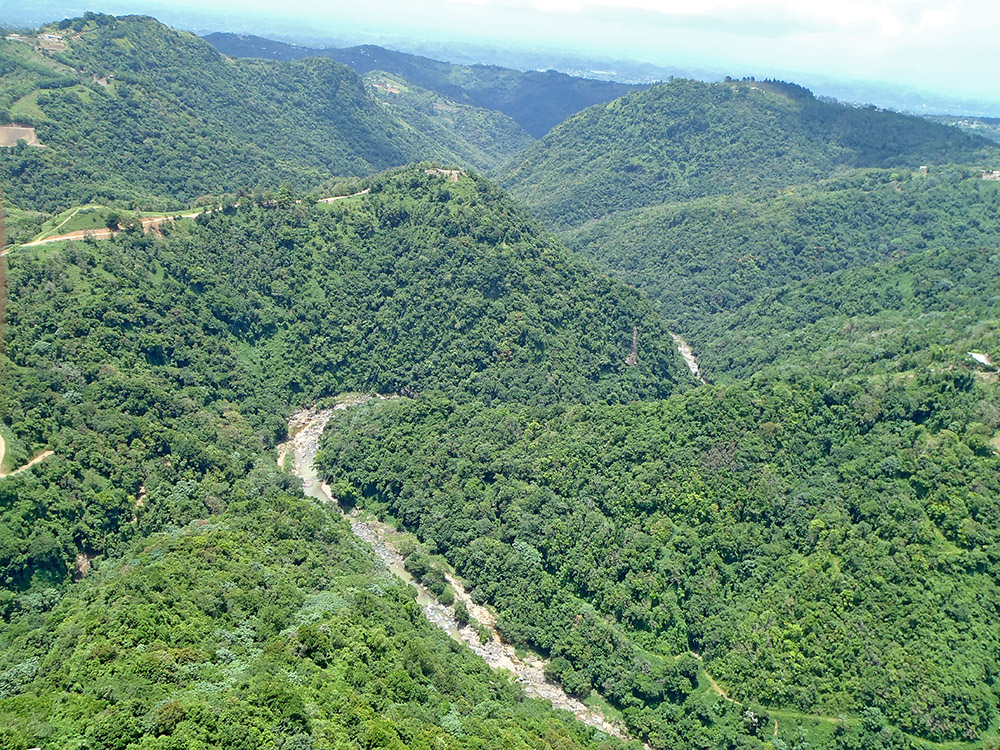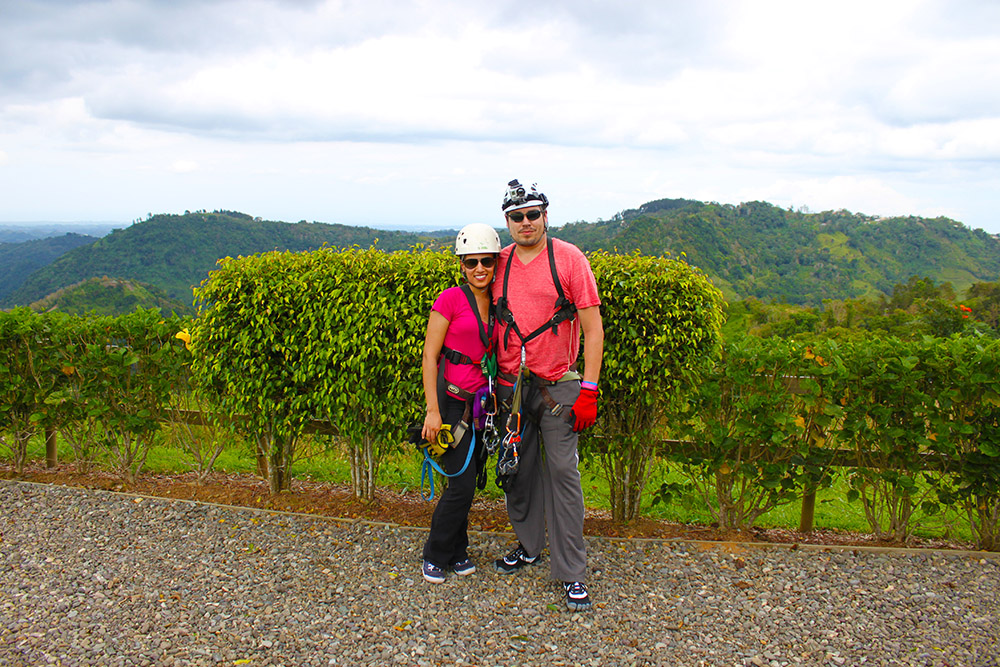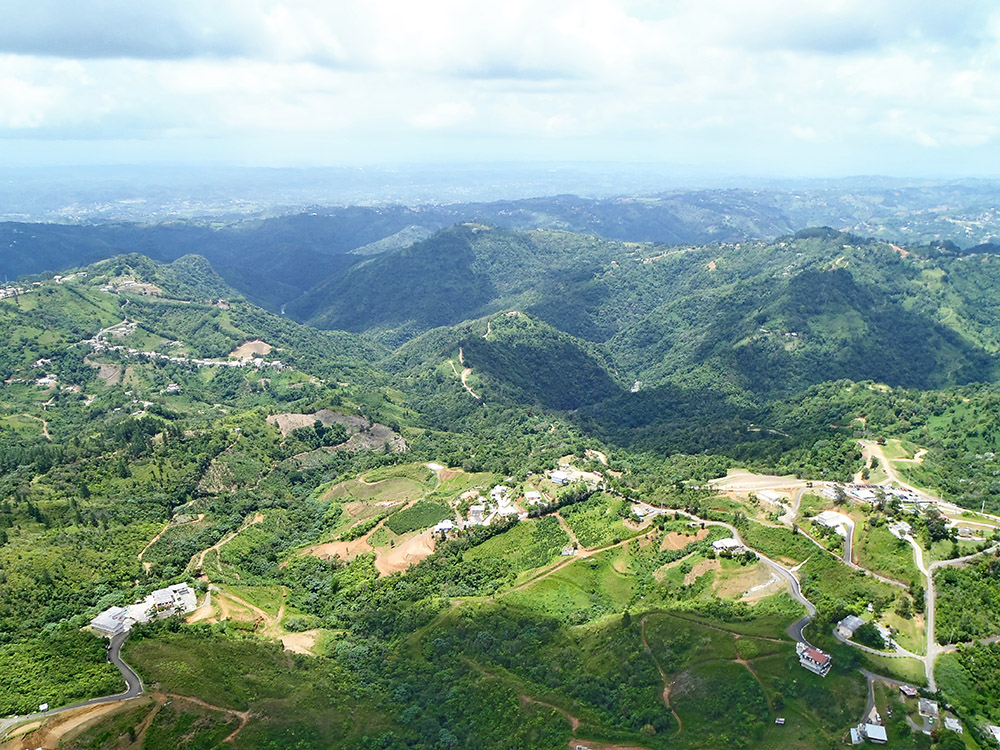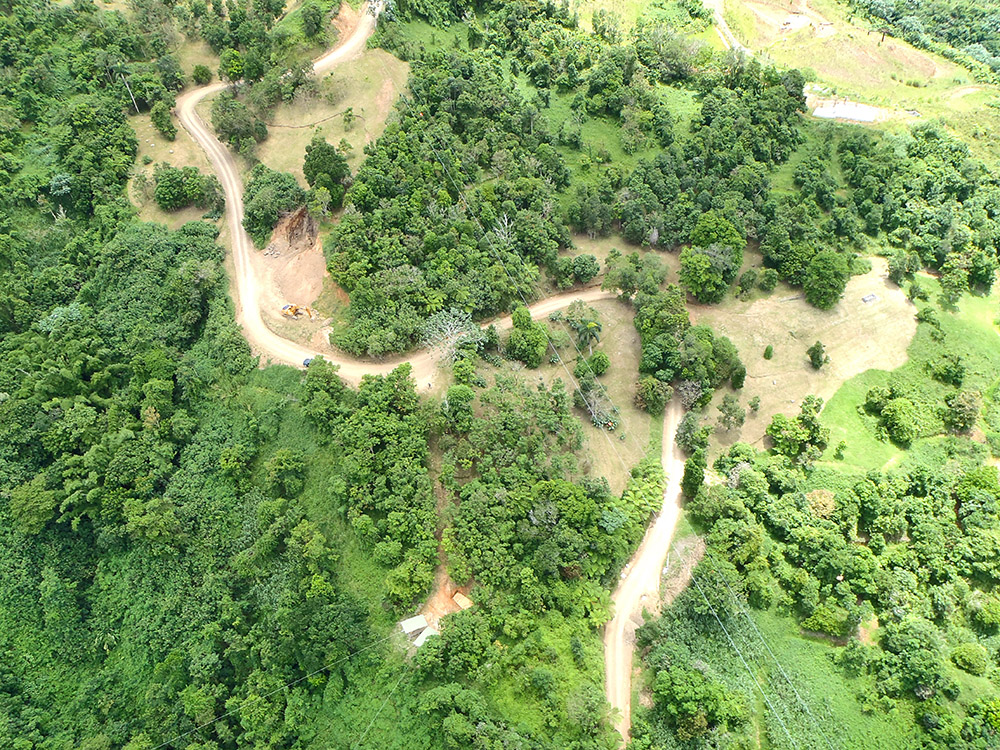 Bioluminescent Bay: This amazing natural phenomenon called Bioluminescent Bays should not be missed. Nature really is incredible. Since the bay is partially closed off from the ocean except for a thin channel, the large concentration of microorganisms called dinoflagellate proliferate in the water. These organisms glow neon blue whenever the water is agitated! To preserve the natural wonder, the government doesn't allow people to swim in the bio bay area anymore so most tours go out nightly on kayaks and it's a lot of fun. You kayak out through a narrow mangrove for a bit and then end up into the bay area. There you begin to notice that every time you paddle; as the ors touch the water, it glows! It's literally like neon blue. As if someone added underwater LED lights to the water surface. The tour guides are very knowledgeable and proud of the natural beauty. For the best viewing, avoid booking on a night with a full moon, as it might be to bright out and the bioluminescence won't be as visibly strong.
TIP: wear water shoes or go bare foot, wear a bathing suit and quick drying shorts. You'll have to get in the water to get in the kayaks, not too deep but your seat will probably be wet. The public bathrooms are not the best at all. You're better off drying in the car. Unfortunately I don't have any pictures of this amazing experience because they came out super dark. (*frown). But you can google "bio bay" really quickly and see what I'm talking about.
CULTURAL FUN – Old San Juan, El Morro, Food & Drinking
Old San Juan is the oldest colonial settlement in San Juan and it's full of beautiful Colonial Spanish architecture, restaurants and shops alike. The historic Castillo San Felipe del Morro is at the edge of the old town and worth the trip. "El Morro" was built to defend and protect San Juan and with six-levels, the fortress has stood as standard of military engineering from the 1500's to modern-day. We started one of our days at Old San Juan exploring the fort and later made our way through the town and to Pier 2 where we took the ferry over to the Bacardi distillery. Late in the evening (after we sobered up) we took the Bioluminescent Bay tour, which normally starts around 9pm. That was a pretty good itinerary that didn't feel rushed and was enjoyable.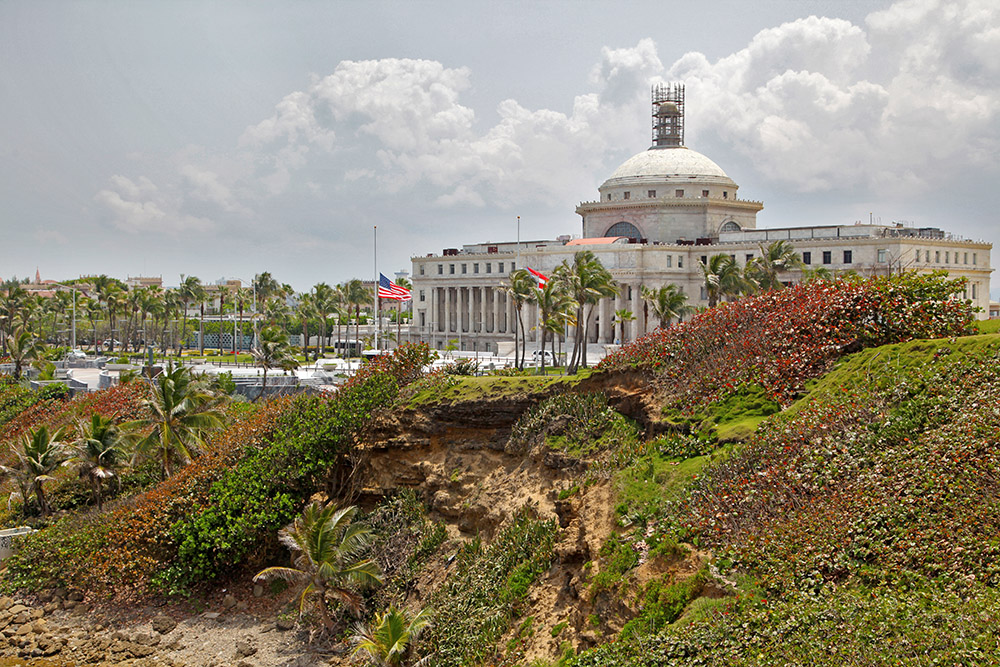 Castillo San Felipe – Old San Juan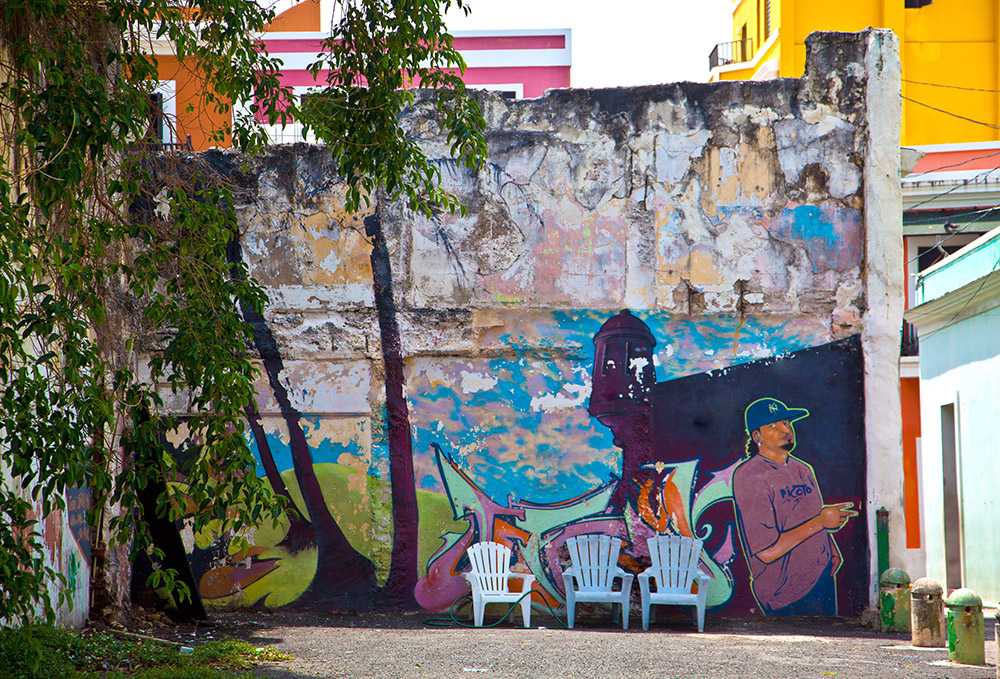 FOODIE FUN – Local foods to try
Lechon: Slowly roasted pork. Puerto Ricans roast the whole freaking pig and then pull it out of the fire pit in the ground and machete away the chunks of juicy meat! Typically served with rice and beans. Your best bet is to eat from side of the road eateries or food trucks for the most authentic experience.
Mofongo: It's essentially fried green plantains mashed up, seasoned with lots of garlic, olive oil, broth and mixed with pork or bacon bits. Variations are made with chicken, seafood or just any other meat. I tried the original with pork and the seafood version. Both were delicious and very filling! I basically rolled out of the restaurant. The pork one was a bit on the greasy side for me but still pretty tasty nonetheless.
Tostones: Perfect side dish like fries, but tastier. Double fried smashed plantains (cause if you fry it only once it's still too healthy lol). Almost always served with a garlic & olive oil based dipping sauce. Serious side note: If you plan on dancing the night away later in town, make sure you chew a whole pack of gum after munching on these.
Empanadas de jaiba, carne, queso, whatever…(turnovers of crab meat, beef, cheese, whatever!) It's a great quick bite, typically available at any eatery or bar and you can wash it all down with a Modelo beer or rum cocktail of course.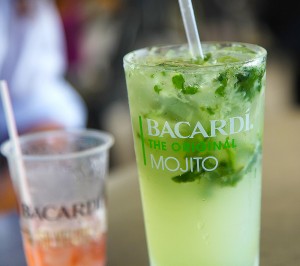 Speaking of rum, there are many rum distilleries in the island to chose from. We made our way to the Bacardi Distillery from Old San Juan. The tour is more educational; about the history of Bacardi rather than an actual factory tour but still fun. There is an outdoor bar where you can leisurely sip your Cuba Libre (rum & coke with a lime) or as I did, a Mojito, my favorite rum cocktail. At the gift shop (of course there's one), you can find Bacardi merchandise and some great reserve rums that can only be found in Puerto Rico! On the ferry ride back I was feeling a little tipsy so I decided it would be a good idea to hydrate with fresh coconut water. FYI, coconut water is full of electrolytes. It's nature's sports drink but minus artificial colors or extra chemical crap.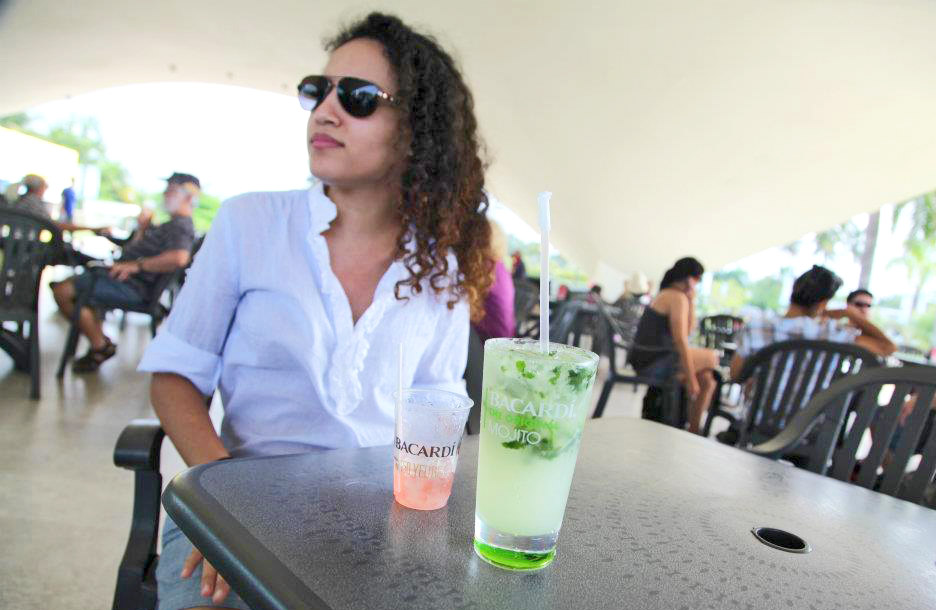 Now I just need to plan another trip and go for the diving since I wasn't certified when we first visited Puerto Rico. But hey, it just gives me an excuse to visit again; like I need one ha! What other fun things did you do in PR? Do tell!
GOOD TO KNOW: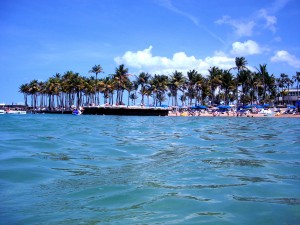 BACARDI Tours: Monday-Saturday from 9:00 AM to 4:30 PM. Sunday from 10:00 AM – 4:30 PM. From Old San Juan take the ferry from Pier 2 to Catano (0.50cents each way) and from there make a right and take a taxi to Casa Bacardi (about $3 each way). Tours are $12 per person inclusive of a cocktail.
www.TOROVERDEPR.COM zip line tours
WHERE WE STAYED: Caribe Hilton which was great! Booked through Expedia. 04/2012
WHEN WE STAYED: April 2012. Average temps are 83F day / 72F night. In other words, awesome. http://www.holiday-weather.com
(Visited 12 times, 1 visits today)