Whale sharks are the largest fish in the sea and can reach lengths of 40 feet!!! To give you a little perspective, that is the length of a school bus! And contrary to what one might think, whale sharks are NOT slow but rather extremely agile and fast in the water. Let's just says we had flippers on, kicking at full speed and still couldn't catch up to the whale sharks. These whale sharks would come within feet of us and disappear into the depths of the ocean within a few seconds. It was awe striking…to be in the water swimming along side these giant, yet docile marine animals. It's hard to find the right words to describe the feeling of being right next to these beautiful, gentle giants. And as short as the interaction was, I would give anything to be right back in the water with them again! It was humbling, beautiful and amazing all wrapped up in one.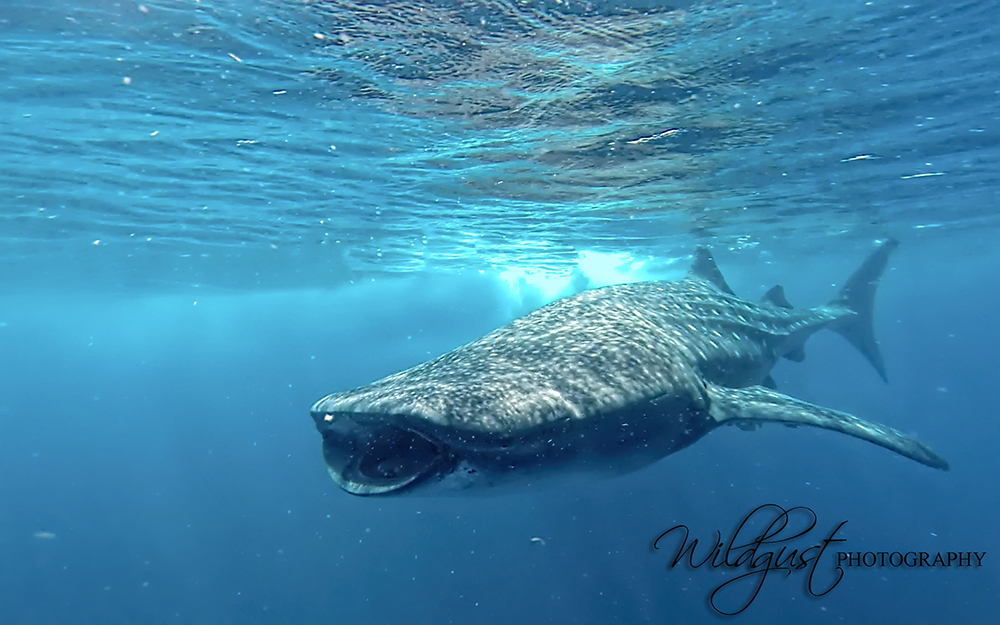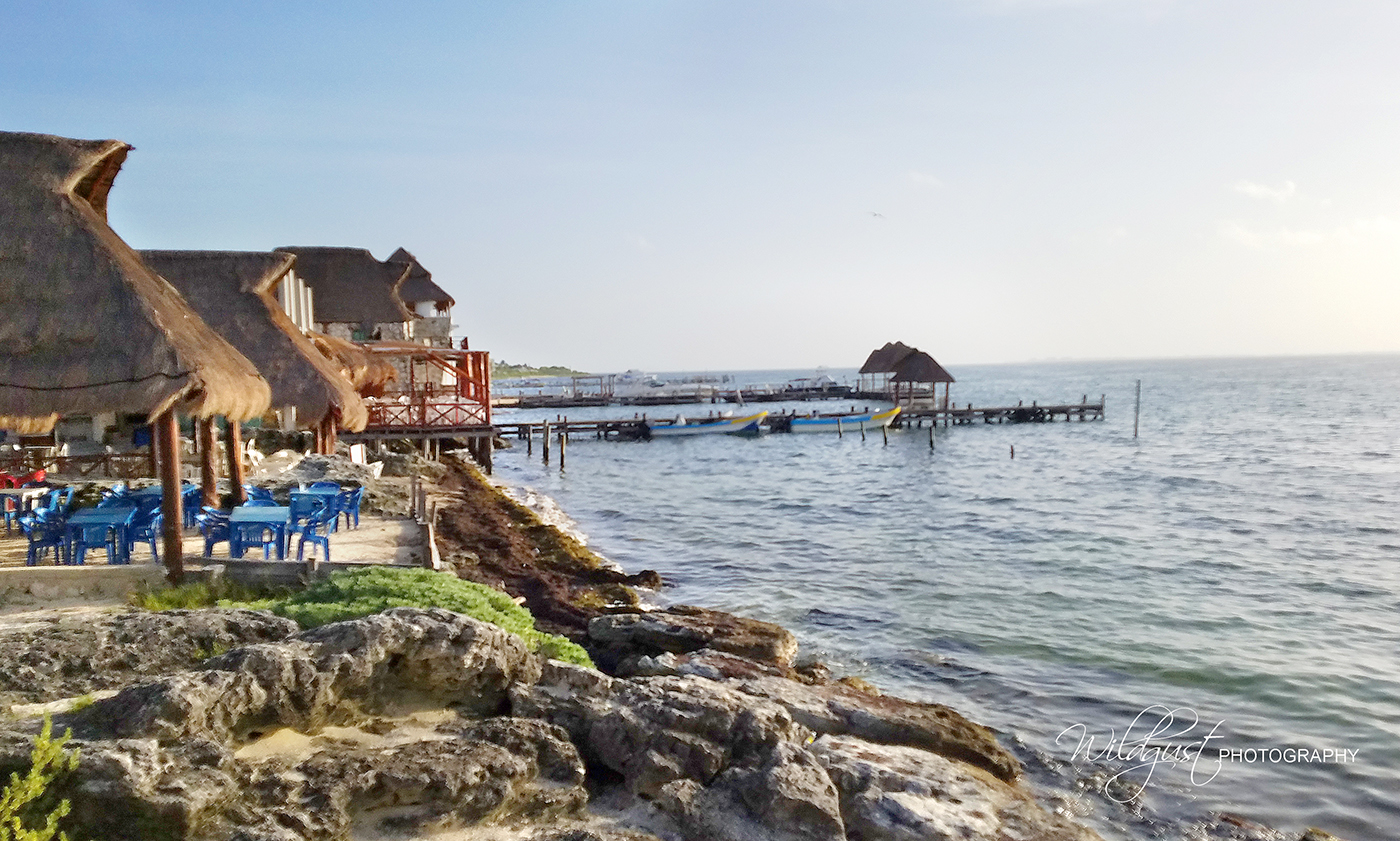 THE EXPERIENCE:
Diving with whale sharks was a controlled chaos kinda of situation. We rode over an hour and half out into open water, somewhere in the middle of the gulf of Mexico. Once we arrived at the right spot, there were easily over 30+ boats out there already congregating with about 15 whale sharks that had been spotted in the area. It's chaotic for the boat captain, as he and the first mate had to spot the whale sharks in the water, maneuver and position the boat just right to get us, the snorkelers in line with the whale sharks; all while avoiding a collision with the other boats, snorkelers, and sharks themselves! Talk about multitasking! The captain gave us a detailed briefing of what to expect and the rules:
You're not allowed to scuba dive, you can only snorkel with the whale sharks in Mexico.
NO touching the sharks either!
Only 2 swimmers plus 1 guide are allowed in the water at a time.
Boats must be under 30 feet long.
Picture seating on the side of a small boat, fins dangling above the choppy ocean, mask and snorkel in position. There we were, anxiously waiting to hear the Captain give us the green light to get in the water and start swimming. What an adventure it was! When we heard jump, into the water we went, along with our guide which was so keen at seeing the whale sharks dark shadow way out in the distance. Since only 2 people at a time can get in the water; each couple takes turns swimming along side a whale shark for a couple of minutes, head back to the boat and the next set jumps in. Repeat! Everyone got a chance to jump in the water 3 times. After the whale shark encounter, our day wasn't over yet and the captain headed to Isla Mujeres for a little beach fun. Once anchored, our boat crew prepared us fresh ceviche for lunch. You can relax on the boat or jump in the shallow waters and enjoy the view. Check out the video below!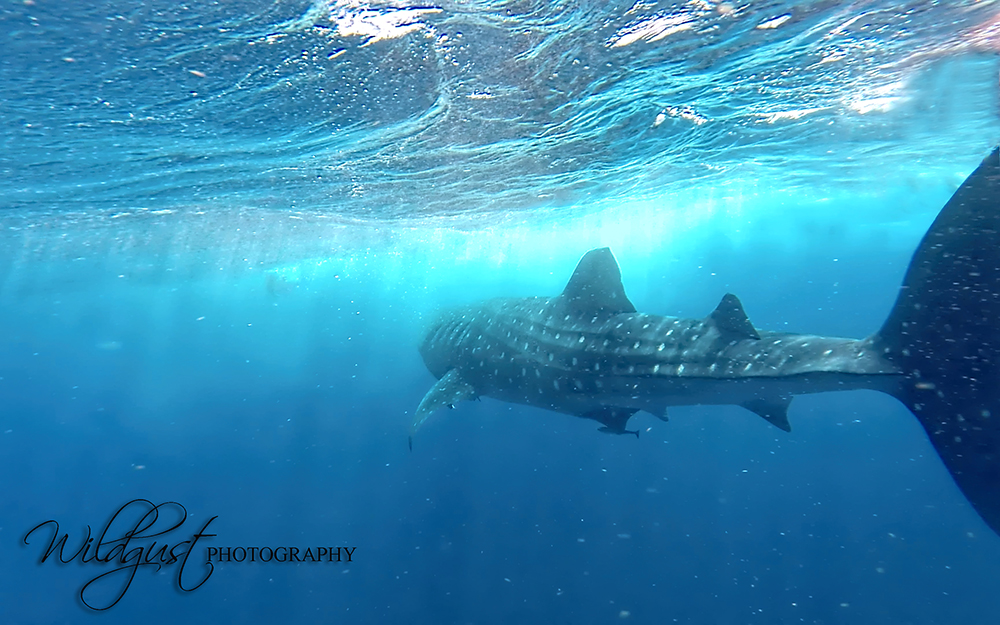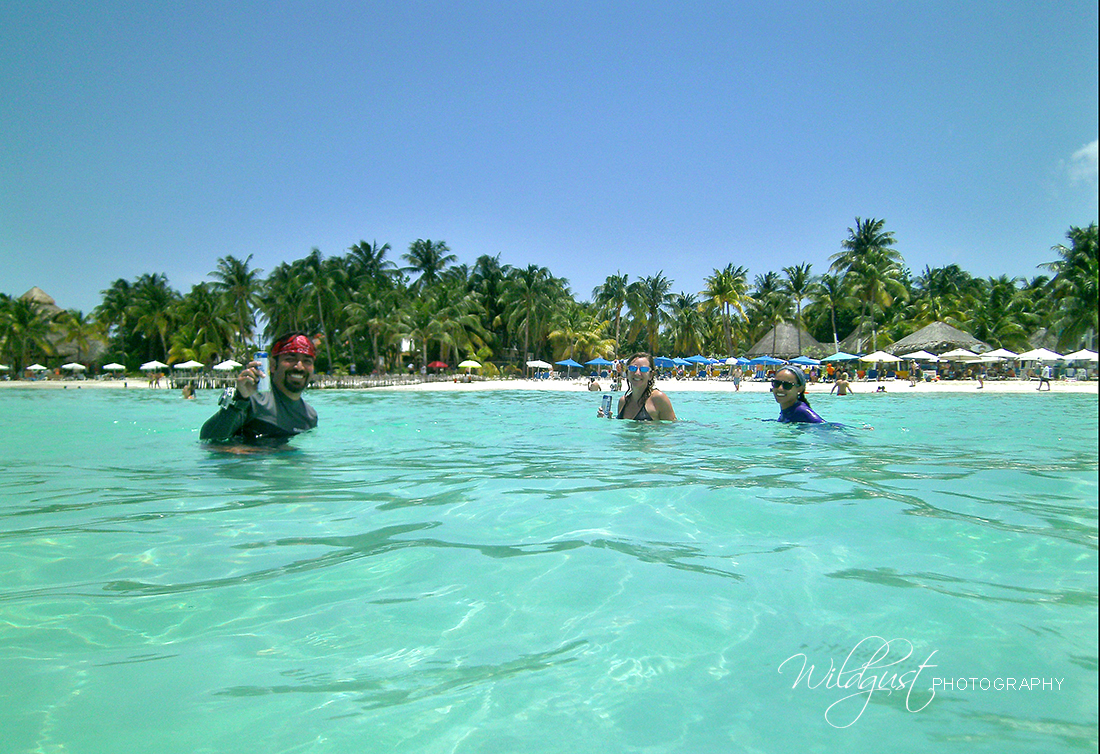 WHEN TO GO: The Whale Shark season runs from mid June to mid September in Mexico's Yucatan Peninsula. We booked our trip in the middle of August because we didn't want to risk going too early or too late in the season. This is Mother Nature we are talking here, she's in charge, not us.
HOW TO BOOK: We booked through  www.mexicowhaleshark.com and had a great experience. Would highly recommend them! They were very prompt at returning emails with any questions we had; and when the weather was not in our favor, they contacted us immediately to notify that our tour was canceled for Tuesday but they were planning (weather permitting) to reschedule for Wednesday. Thank GOD the storm passed and we were able to go on Wednesday! Prices vary depending on your location. We were based in Cancun and it cost $145.00 per person with the hotel pick up. They require a $50.00 deposit through Paypal to make a reservation and BRING CASH for remainder balance (US dollars or MX Pesos). There are many other companies available. We know a couple of people that used Whale Shark Daddy in past years and were happy with their service as well.
QUICK TIPS:
Book your tour for the beginning of your stay and leave another day open, just in case they need to reschedule due to inclement weather.
Book with a tour operator that is certified by the government to do whale shark tours  A reputable operator will give you a briefing onboard and expect you to follow the guidelines.
Take motion sickness pills in case the ocean is a bit rough. Better safe than sorry!
Wear a rash guard to protect you skin from the sun instead of sunscreen which can be harmful to the whale sharks.
FOLLOW the rules, RESPECT the animals and the ocean. HAVE FUN!
Nature is simply breathtaking and that's what drives me to keep exploring this world of ours. There's this astonishing beauty out there. We need to seek it. To see it! Mexico never disappoints and this was truly an awesome adventure! A once in a lifetime must for anyone, so why not plan your next or first trip to Mexico around the whale shark season?
Adventure on my friends…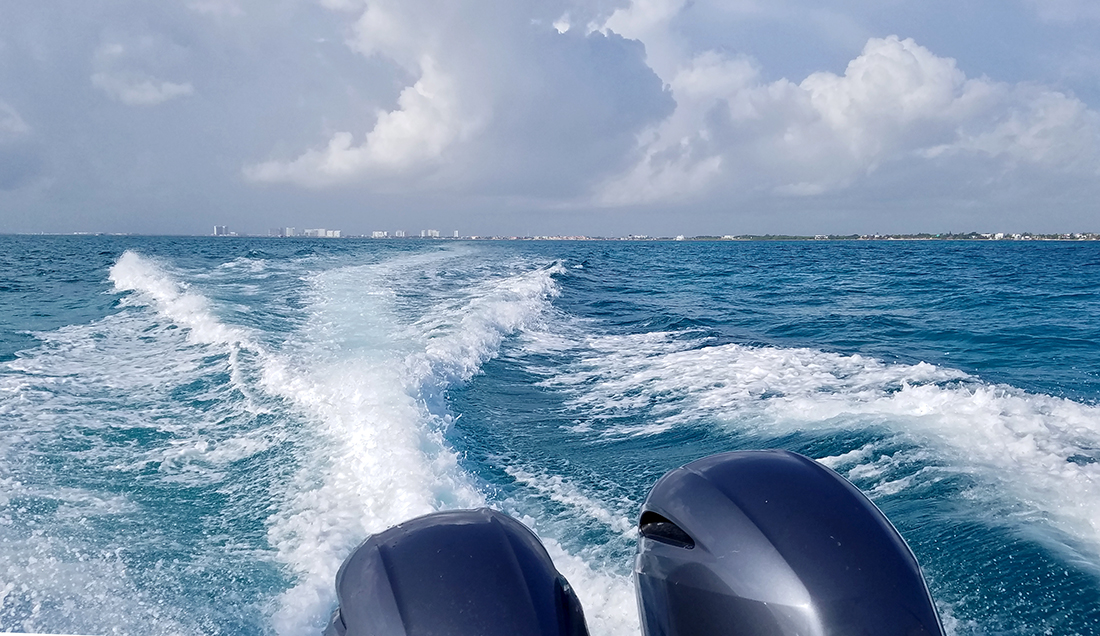 (Visited 5 times, 1 visits today)