I was a Vegas virgin! First time ever in Sin City and I'm pretty sure I got to 3rd base. Frankly, I wasn't sure I would enjoy it because I'm not a gambler by any means or nor am I much of a party girl. But it does have more to offer besides an abundance of cigarette smoke and gambling opportunities at every corner. There's Sight Seeing, a vast array of shows and fantastic restaurant options for every foodie out there.
SIGHT SEEING! For starters, you'll be mesmerized by all the beautiful and crazy architecture around. At times I literally felt as if I had left reality and fell into a giant theme park dreamland, where the theme is constantly changing at every block you walk past. And boy do you walk in this city! Seriously, bring your most comfortable shoes for this urban adventure. I could have spent days just walking through the various hotels and I would notice something different each time. From the beauty and elegance of the Bellagio and Venetian to the whimsical flower hall way display at the Wynn (where we stayed) to straight out funky tackyness galore at some other resorts, the thematic architecture is something appreciate.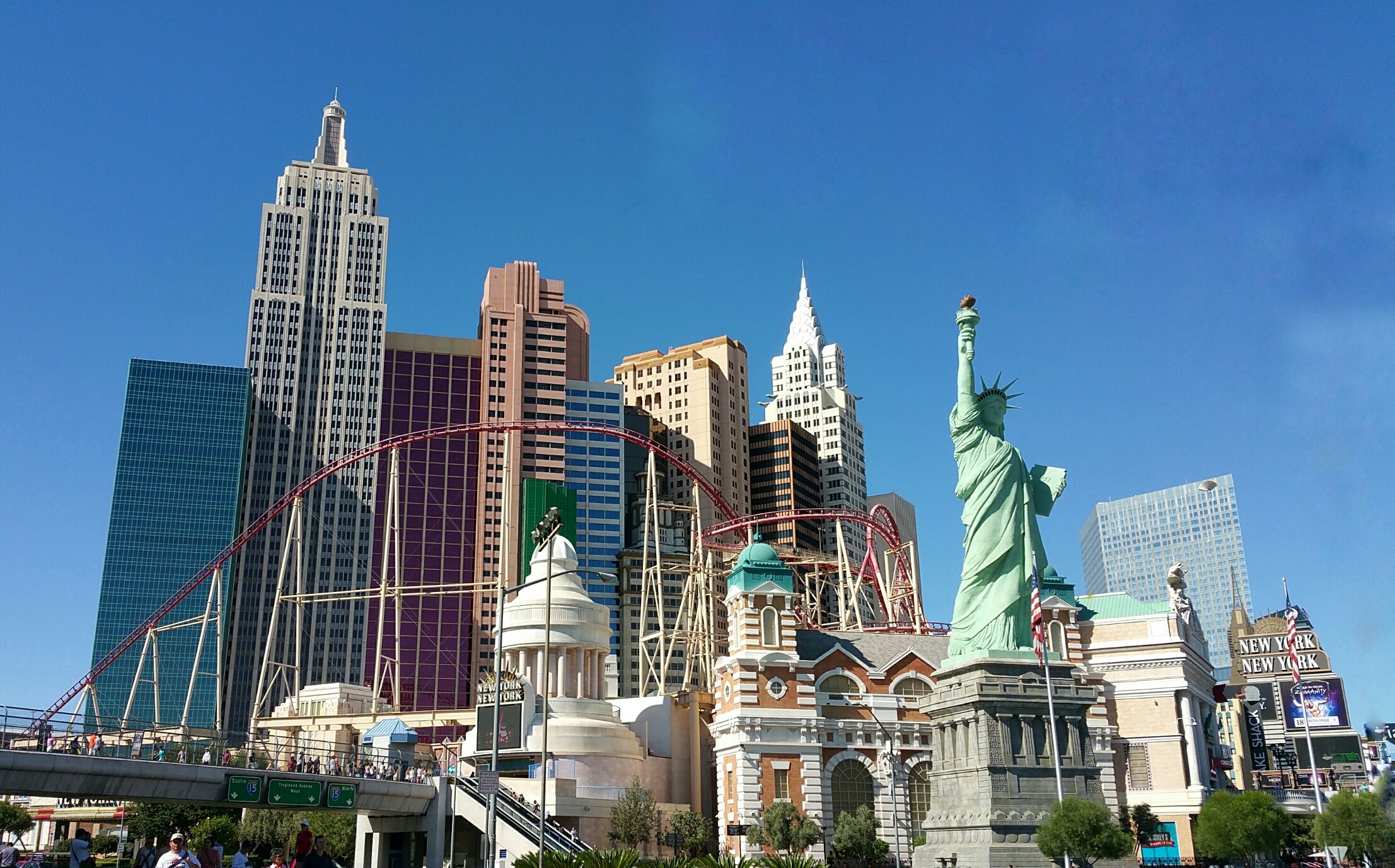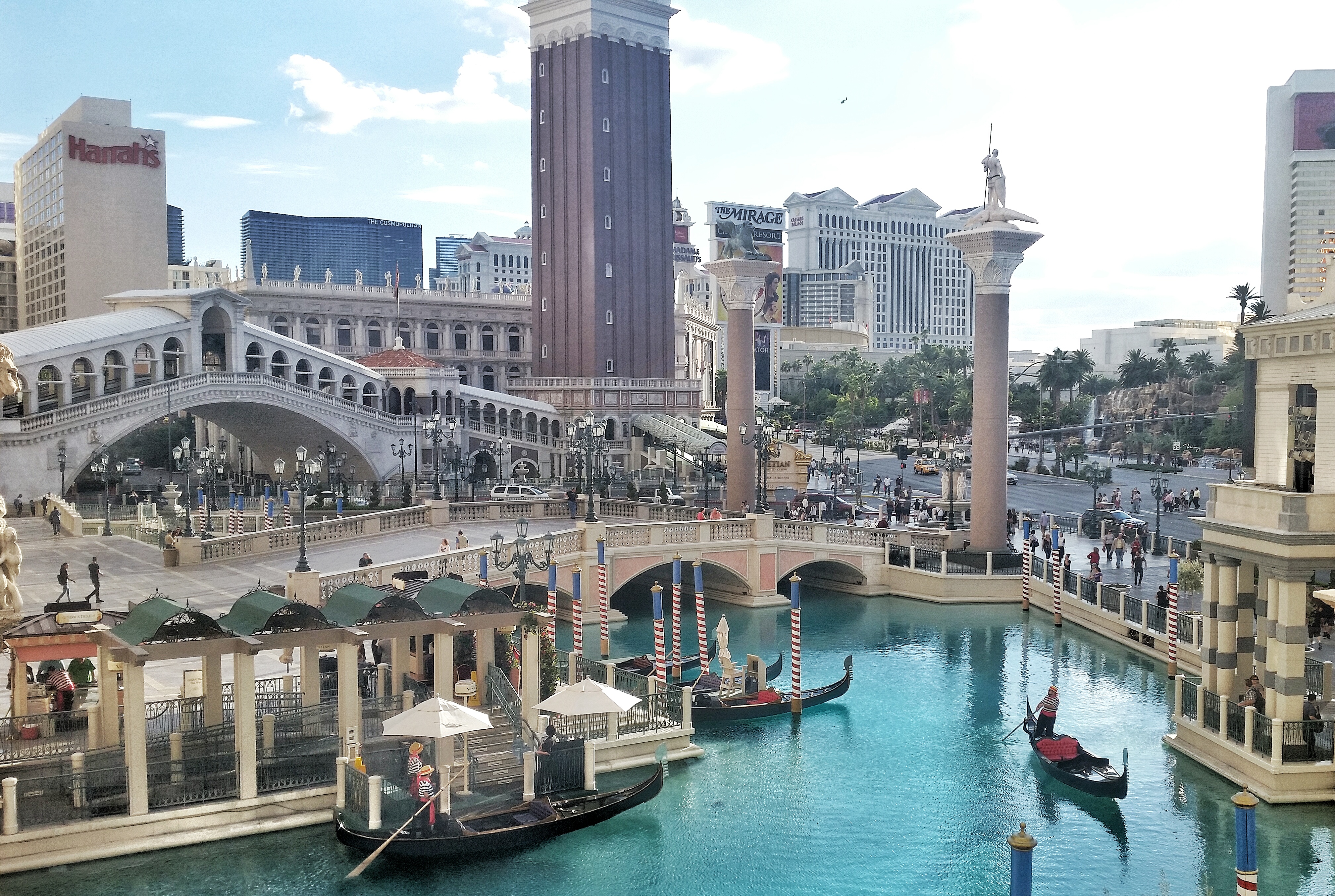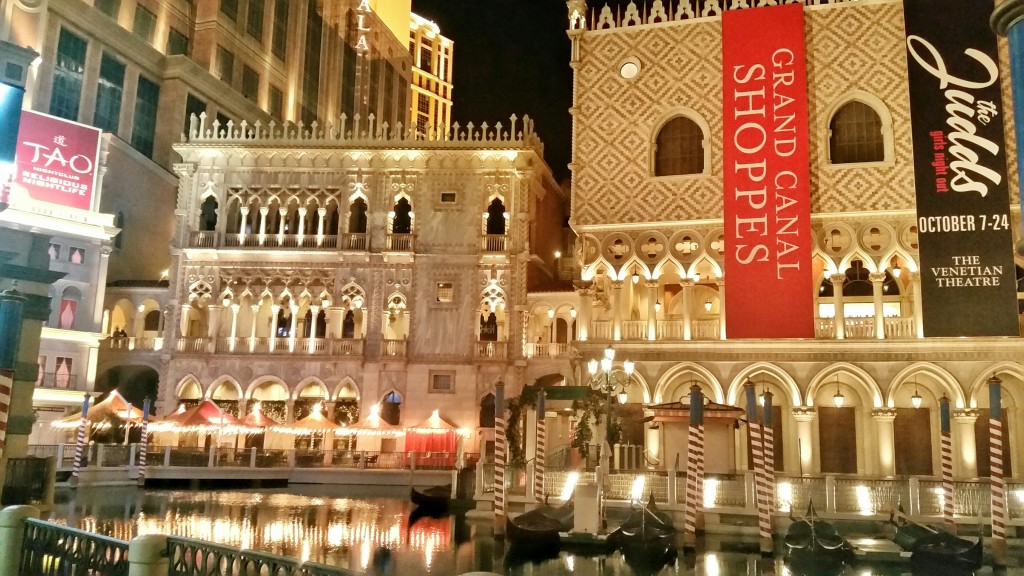 Flower balloon and carousel at the Wynn Hotel.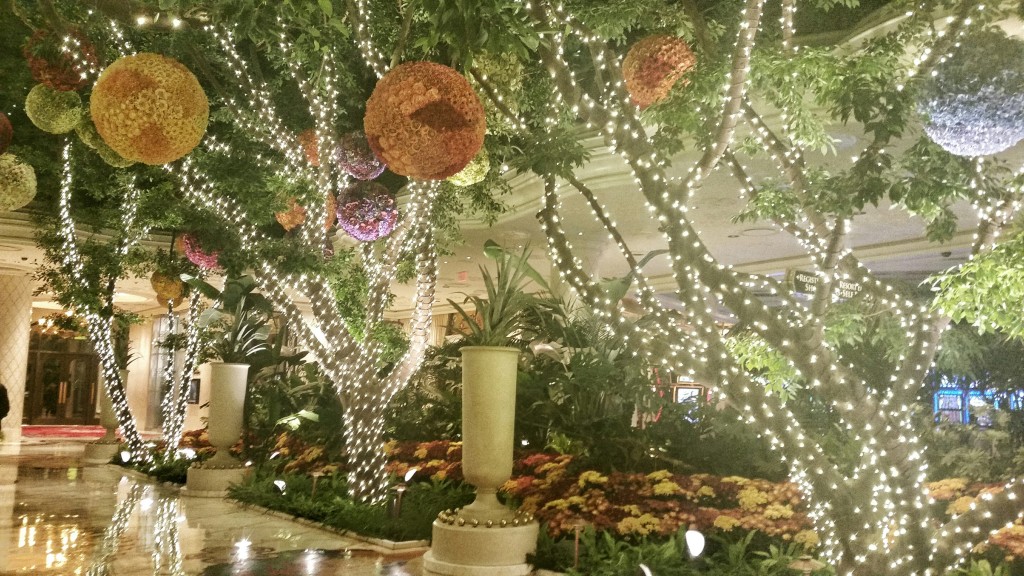 The Wynn and the Paris Hotel. ( on the strip)
SHOWS! Another awesome thing about Las Vegas are the shows! Every hotel has a show. Some are music oriented (like Brittany Spears, Celine Dion, etc…) others are theatrical like Cirque Du Soleil style and there are magic & illusion shows as well. My friend and I had a chance to go see one show so we decided on Zumanity by Cirque Du Soleil and it didn't disappoint. The acrobatics were insane! The water number was pretty amazing too. How do they hold their breath like that and still manage to look beautiful?? I look like one hot mess when I free dive and hold my breath for too long. The outfits were super sexy and inspired lingerie is available for purchase at the gift shop. One thing though, Zumanity is a bit risqué. Meaning sometimes they are doing acrobats in g-strings or boobies are out a
nd about. And warning here: If you sit on the front rows at the bottom, you WILL get picked on by the fabulous and clearly horny drag queen host. It's all fun and naughty humor but just a little embarrassing for you so pick your seat wisely. (No photos allowed during show, sorry. Guess you'll have to pay to see the g-strings and boobies yourself)
FOOD & COCKTAILS! There are amazing restaurants and bars every where you turn. Seems like every famous chef decided to open a spot out here. Vegas in general is a bit pricey so start your buzz by buying a little booze at a local convenience store and drink it on the way to the bar. Yes, in Vegas you can stroll down the street with drink in hand, totally legal. It is not frowned upon like back in Orlando. Try the Lychee Blossom cocktail at the Encore Lobby Bar & Cafe which was A-M-A-Z-I-N-I-N-G-L-Y delicious. For dinner we had great flavorful burgers at BURGR by world-renowned chef Gordon Ramsay from hit shows like Hell's Kitchen, located at the Planet Hollywood Hotel. If you're looking for a great buffet, the Bellagio and the Wynn have really good ones. Between all the crab legs and desserts, I basically had to be rolled out of there and head straight to the airport.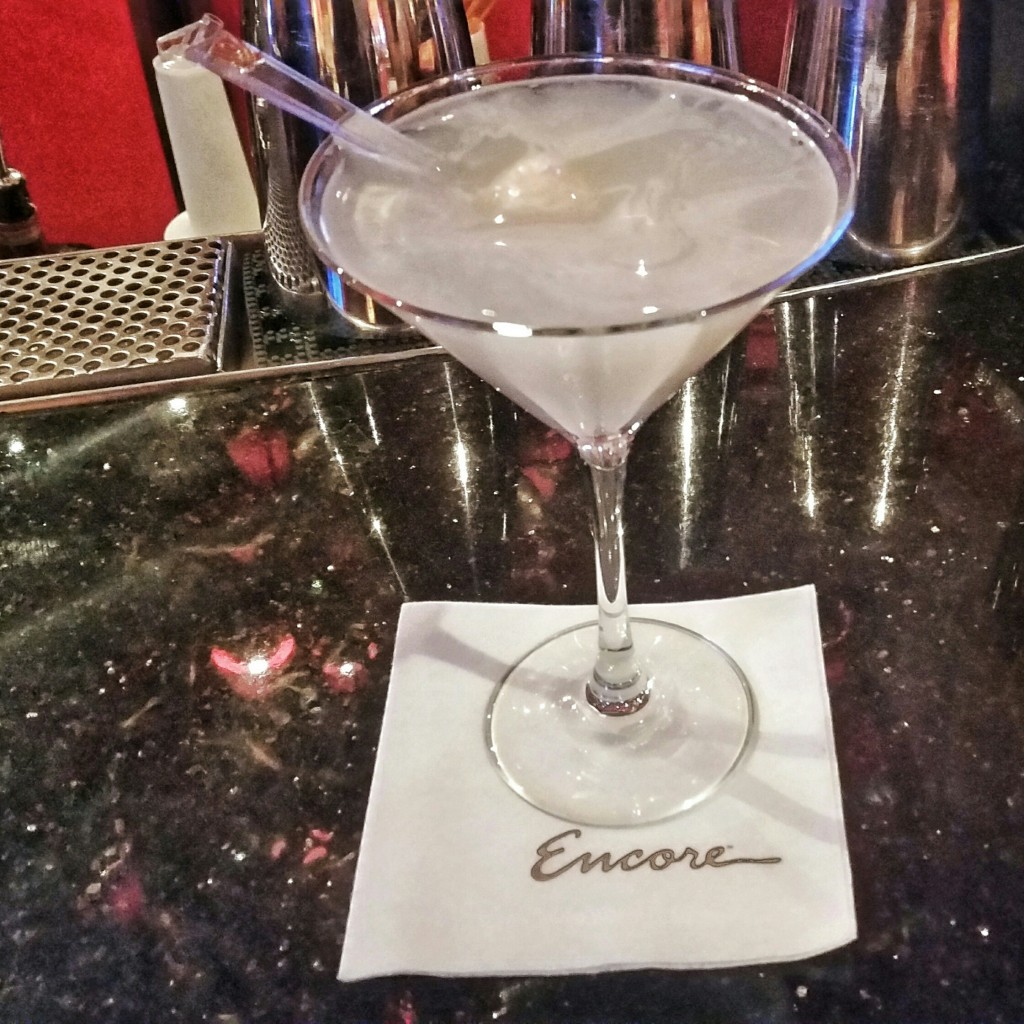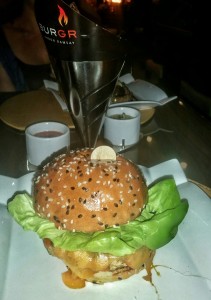 Lychee Martini @ Encore.                                                    Burgr Restaurant
More art work and fall decor through out the city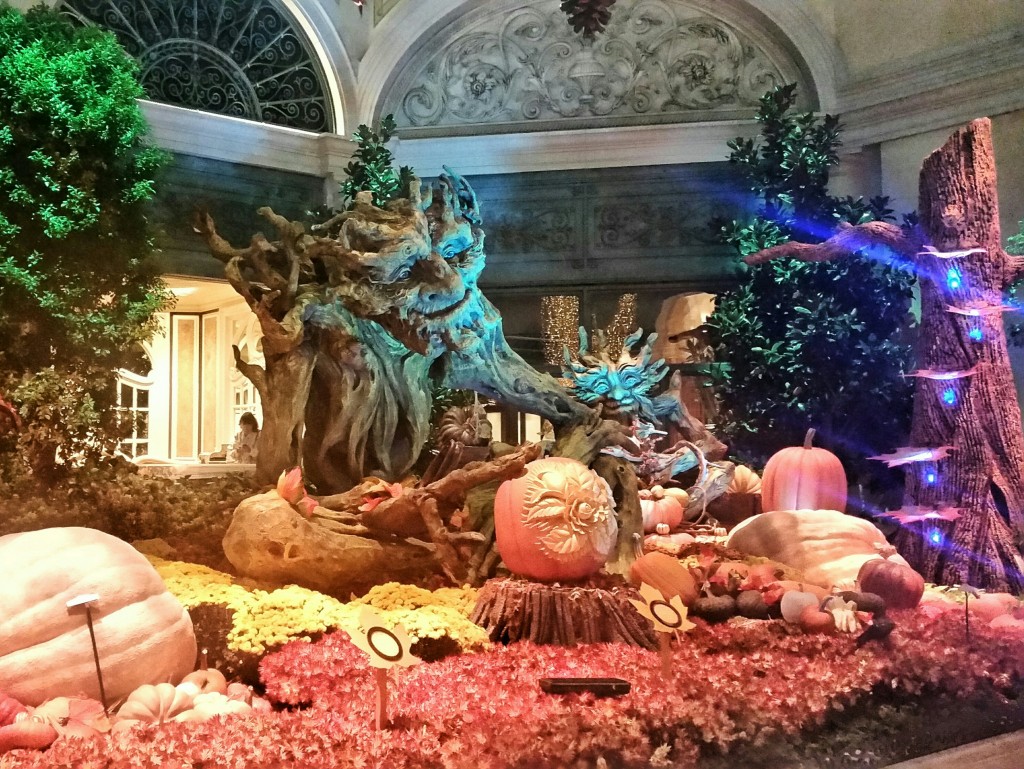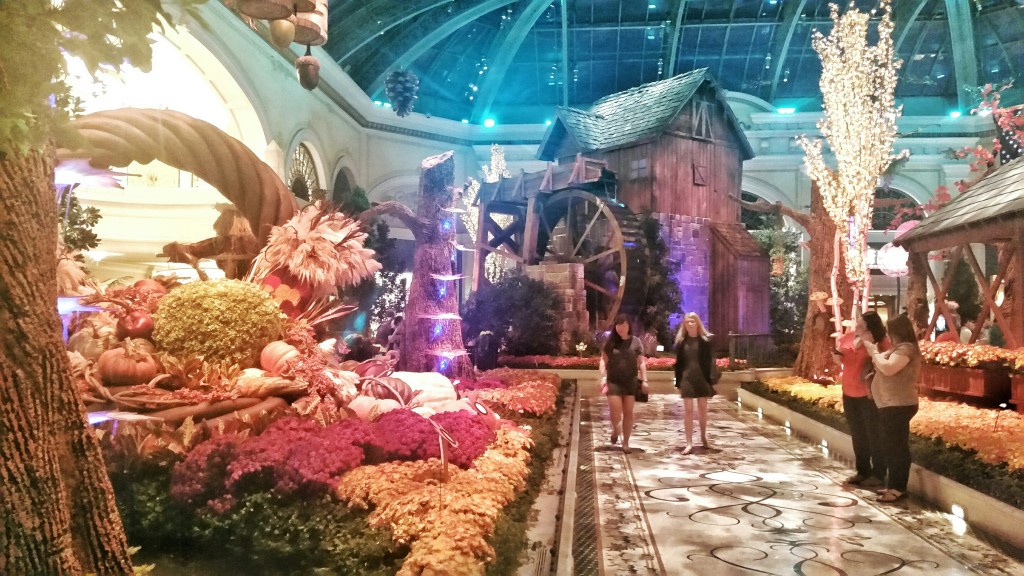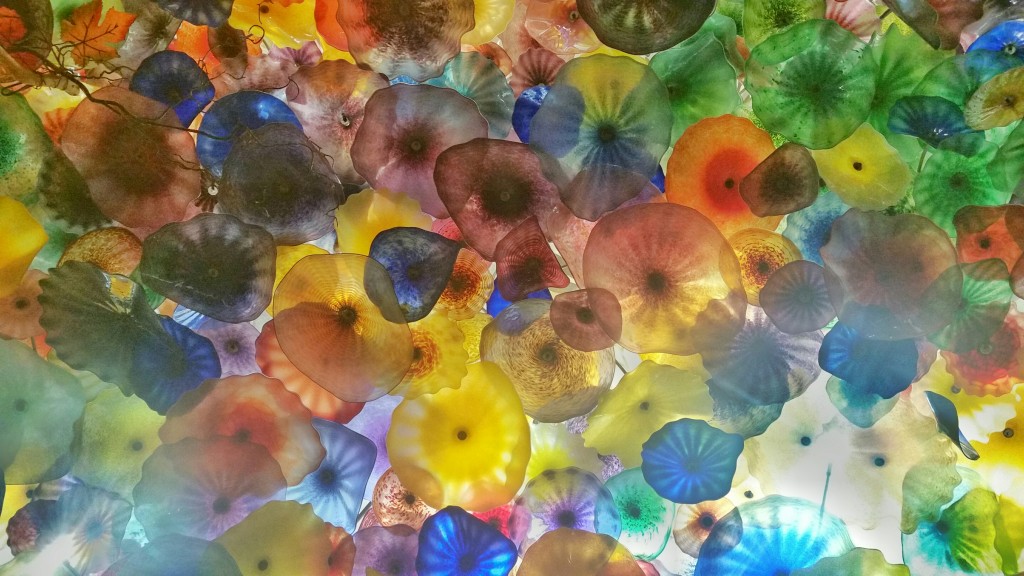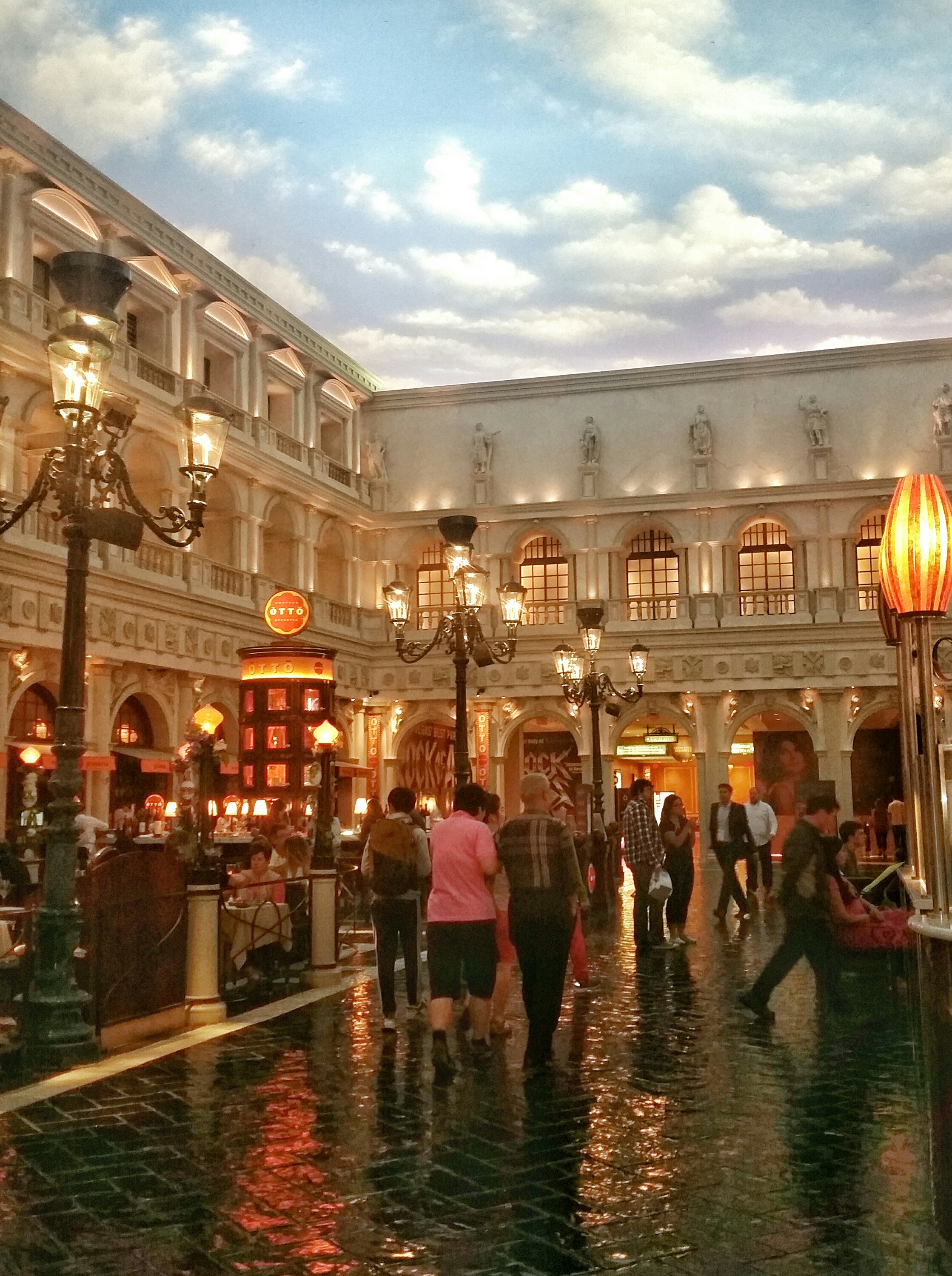 SO even if you're not a gambler, you can still have a ball here in Las Vegas.
Sight Seeing: Amazing architecture, themed decor and art at every hotel on and off the strip.
Shows: Theater, Magic, Music. You choose how to be entertained.
Foodie dreams: So many restaurants to choose from whether you're in the mood for Asian, Burgers, Fusion, Italian or anything in between! There is something to satisfy every palette.
Cocktails: a wanna be mixologist fantasy. Every bar has signature cocktails and specialties.
Next time I'll have to see another show. The Le Reve – The Dream is highly recommended and said to astonish all of your senses. And I'll most definitely have to come over the weekend and party like a rock star at least once at the XS at The Wynn. Because when in Vegas baby…
What have you done here in Vegas that I missed? What shows would you recommend? 
You can download the GPS MyCity guide at the link below:
http://www.gpsmycity.com/tours/3-nights-in-sin-city–las-vegas-1889.html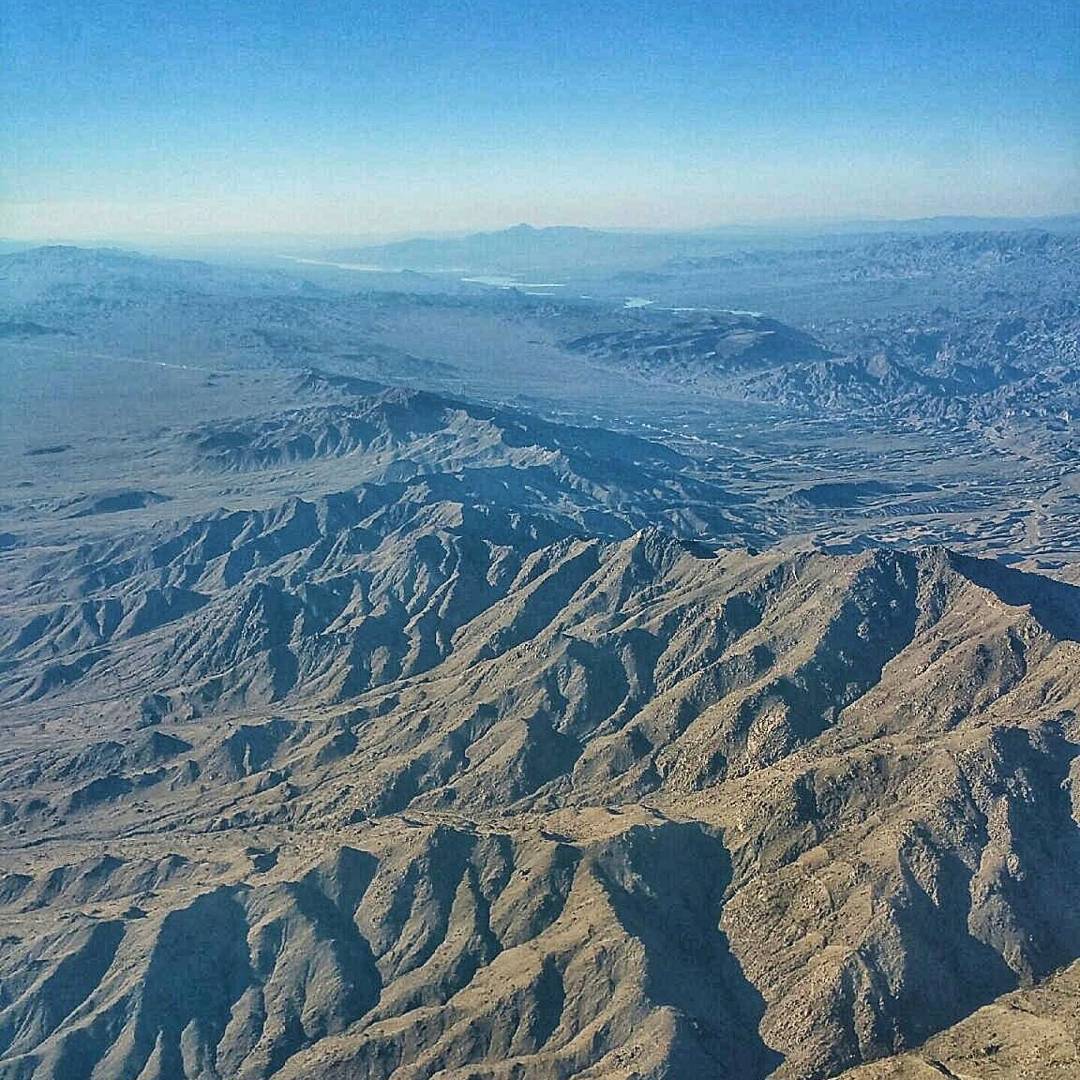 (Visited 3 times, 1 visits today)