"Your life is like a balloon…if you never let yourself go, you will never know how far you can rise" – Linda Poindexter
For my husband's birthday one year I decided to surprise him with a cool experience. All I said was "it's going to be really cool BUT we have to wake up in the crack of freaking dawn". He wasn't excited about that part. I contacted Painted Horizons after reading an article about them in a local magazine and booked the tour. We met the team at a local Perkins parking lot to sign some paperwork and release forms and within a few minutes we were following their caravan towards a private open field where they could set up the balloons for flying. As you can image, ample space is needed to roll out the yards and yards of colorful fabric. Painted Horizons has permission from local land owners to use their property for this of course. As we get through the gates, we can see there are other vans and trucks there already rolling out their own bright bundles of fabric; giant picnic baskets coming off vans; industrial fans being wheeled out and set in position; all in the quietness of the super early morning.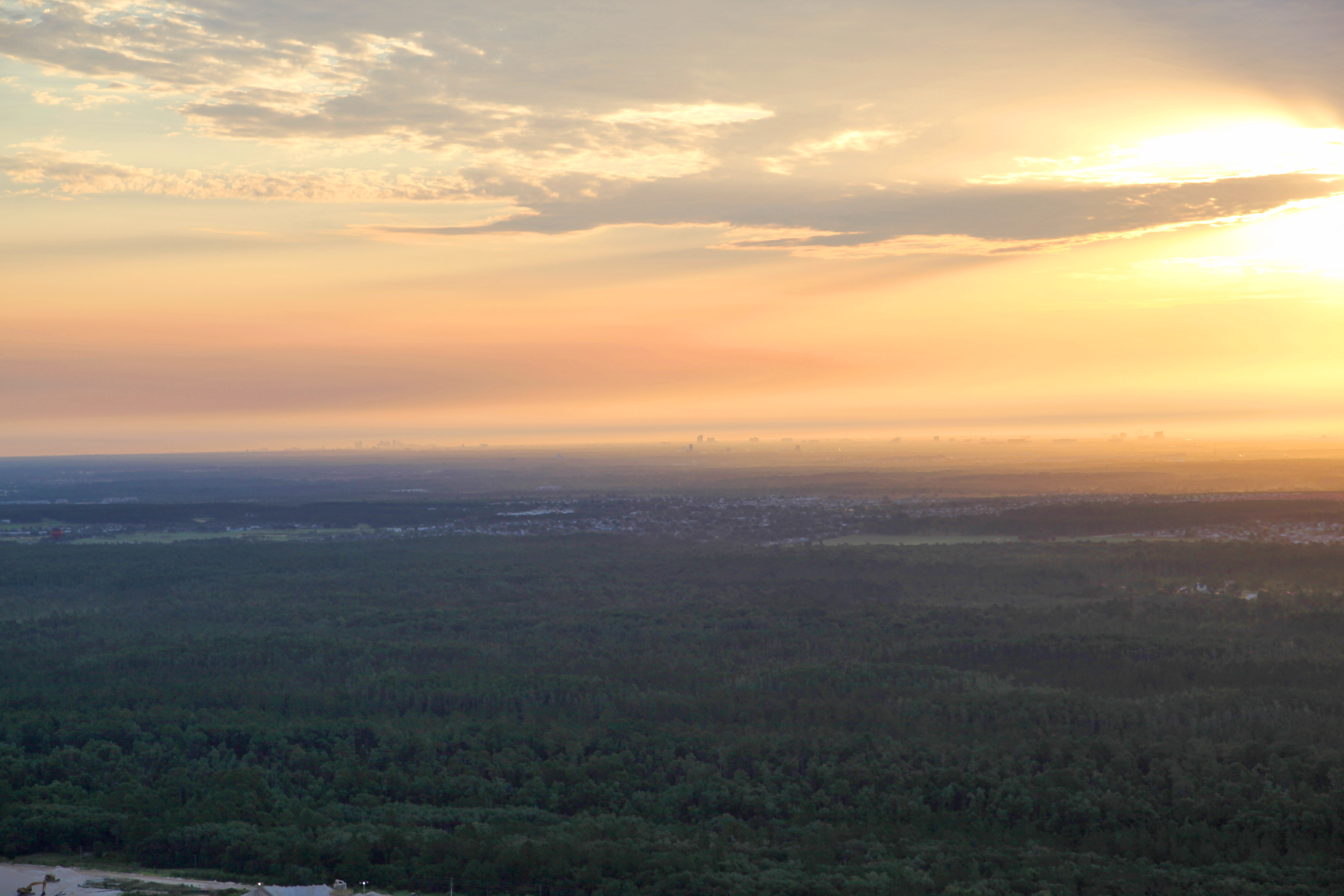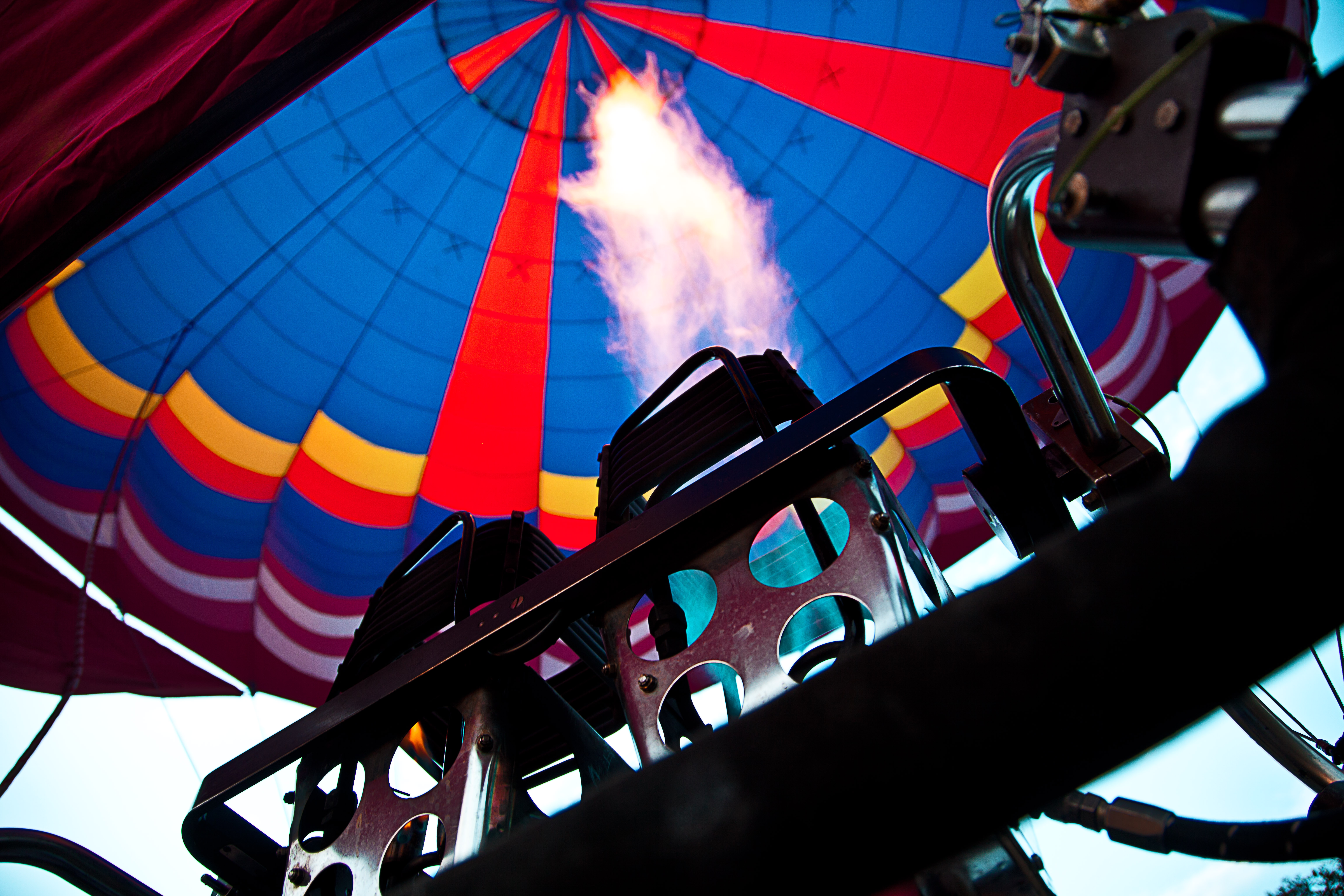 We helped the crew by holding the ends of the balloon wide open as they turned on the fans to fill the balloon with air. Slowly you see this shriveled bunch of fabric come alive and rise as it's engulfing all the air coming in. The basket is pretty big for a basket but yet still seemed relatively small for a pilot and 4 guests! But it was now or never, so we hopped in the basket and our pilot turned on the hot air engine. As the air in the balloon warmed, up we went! It was so cool drifting away slowly from the ground and it felt so natural and surprisingly smooth. Since you are going at such a slow pace, it doesn't even feel that high up in the sky at all! At that height it is so calm…the air so still…an amazing tranquility. And the sunrise was breath-taking over the Florida horizon. Not complaining about getting up so early anymore.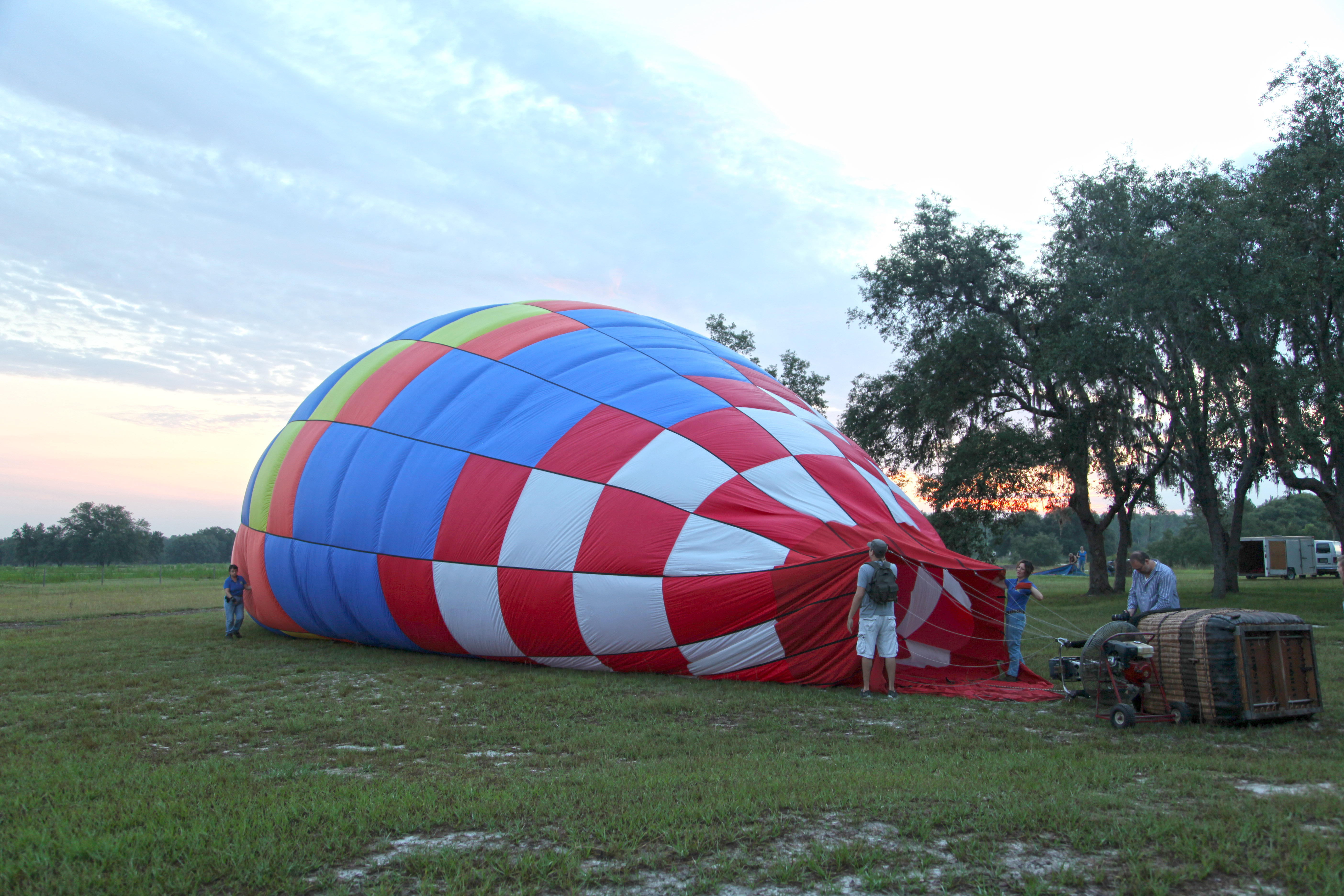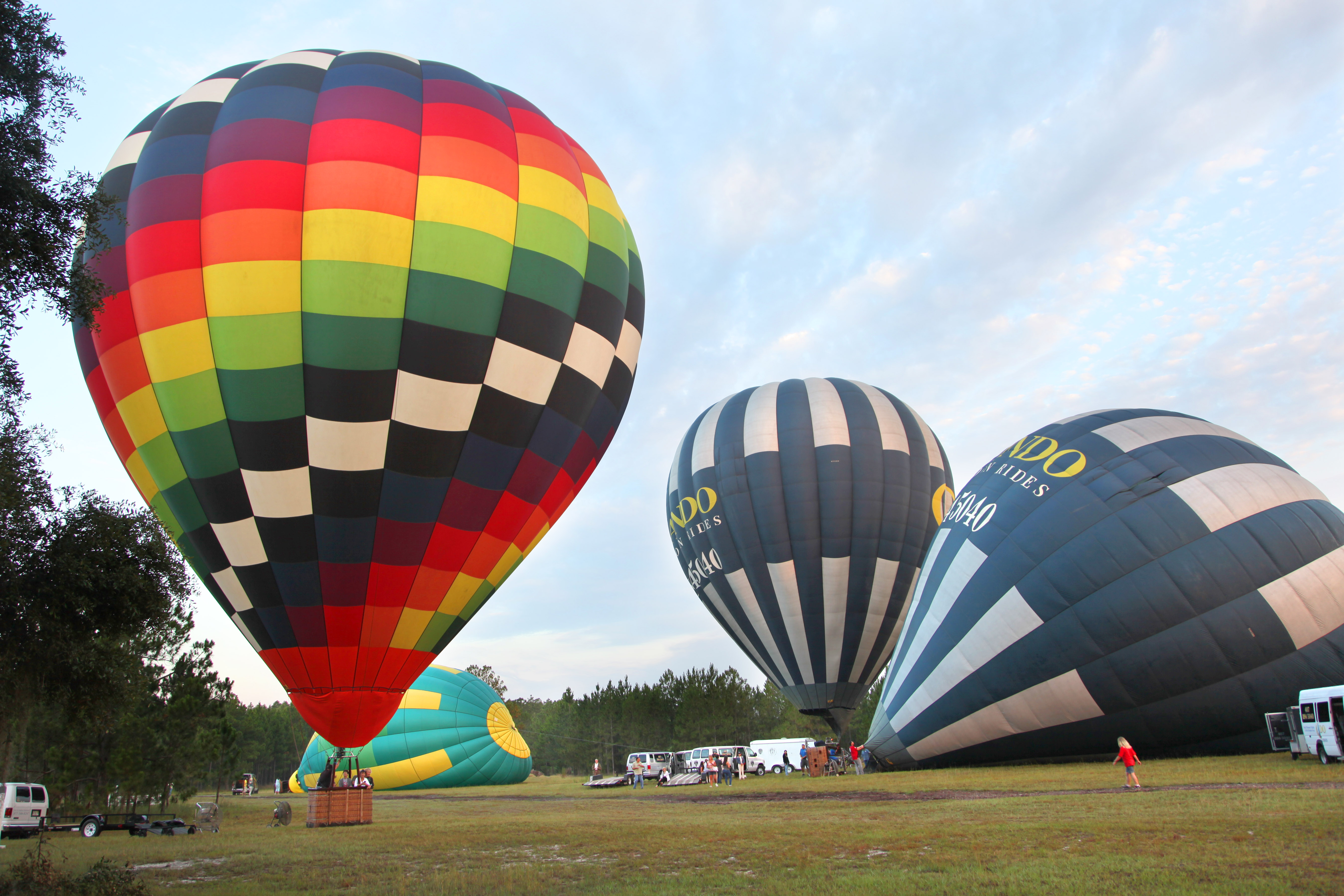 It was worth every second just to get a bird's-eye view of the sun waking up. As we turned we could see some of the other balloons coming up behind us, no longer dormant and flat on the floor, but rather whimsical and carefree like floating bubbles in the air. Made you feel like a kid again. The whole ride took about an hour flying over Orlando. When it was time to descend, the pilot worked her magic and slowly diminished the heat dispersion so that the balloon could leisurely come back down. The take off is totally smooth but the landing was slightly bumpy, we could feel the impact when making contact with the ground that's for sure! Nothing scary or unsafe though so don't change your mind about this awesome experience. I would highly recommend it. Beautiful experience for the family or a romantic morning for a couple. After touching down we celebrated with a glass of bubbly and some fresh pastries and got to take home the souvenir glasses. If this isn't the perfect start to a summer morning, I don't know what is! What awesome adventures have you been up to here in Florida?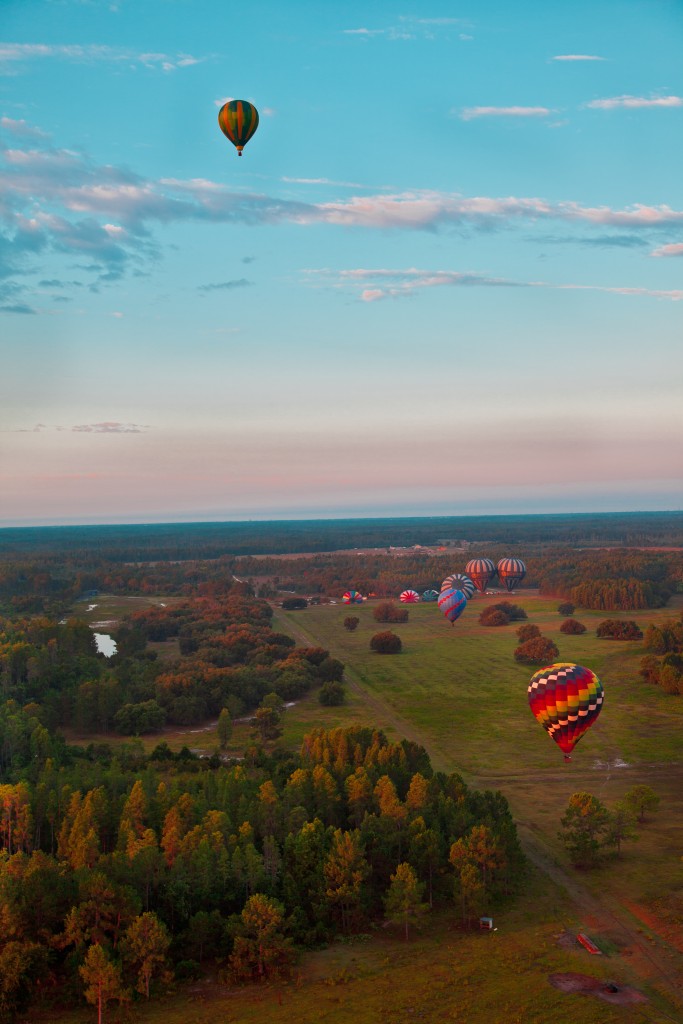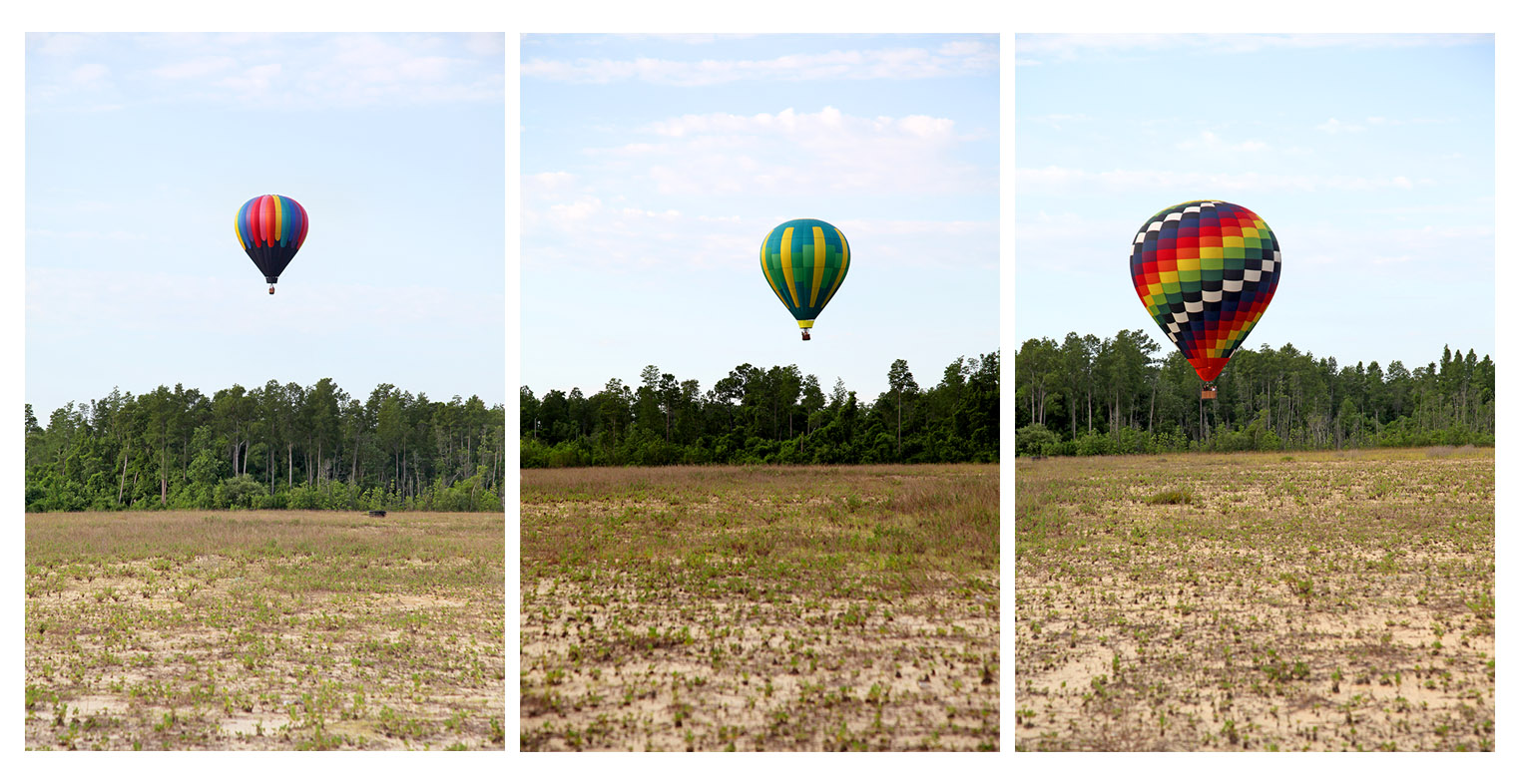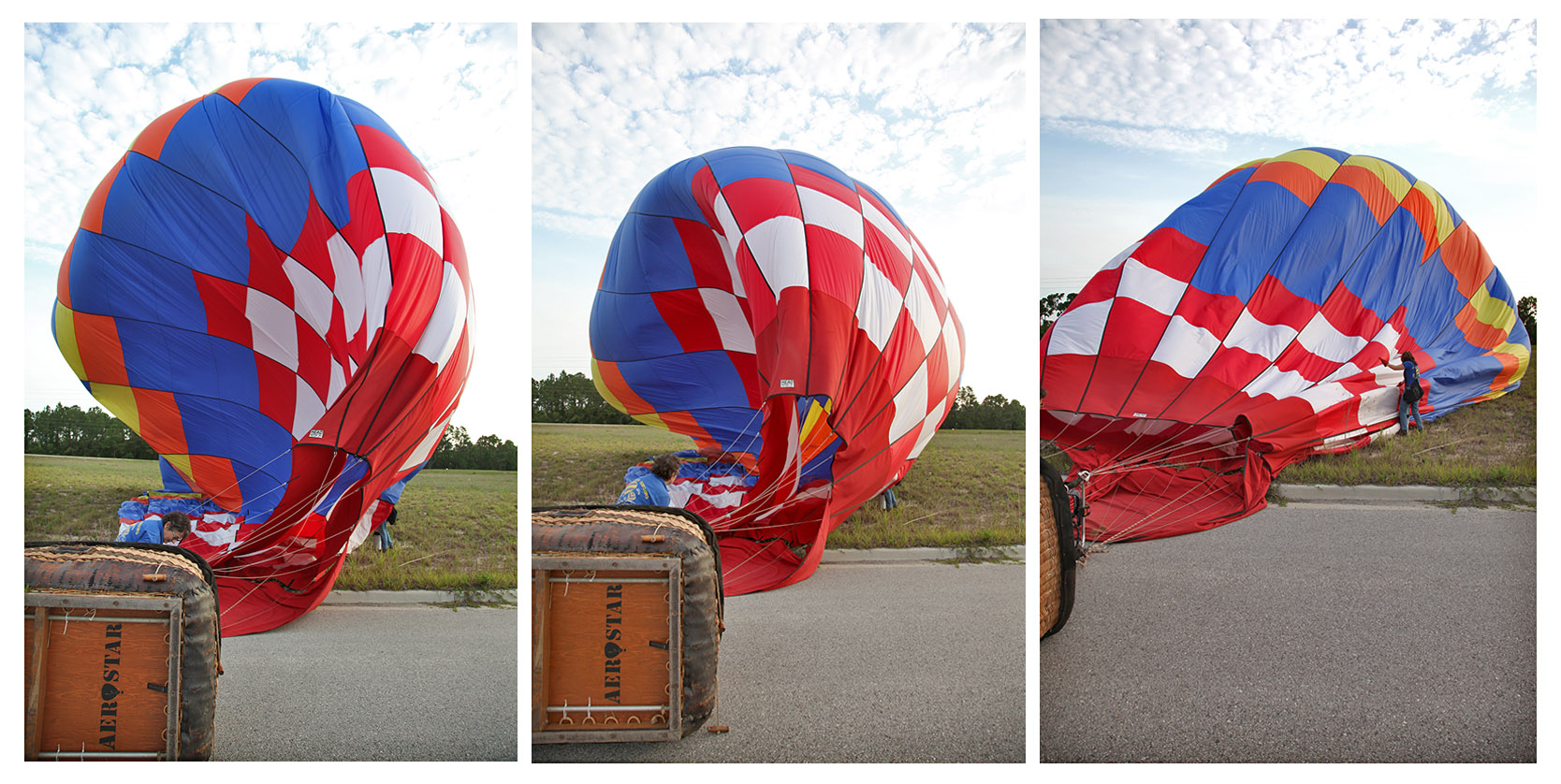 Putting away the balloon with the Painted Horizon's team. Celebrating with a complementary glass of bubbly and a keepsake souvenir glass, Cheers!
GOOD TO KNOW:
www.PaintedHorizons.com      Phone: 407.578.3031                                                                              info@paintedhorizons.com      Prices start at $150 per person (groups of 4 & more)
All photos taken by the hubby with a Canon Mark II DSLR. Basic editing in Photoshop.
(Visited 10 times, 1 visits today)